Shipping International Orders
This article will cover the steps to Configure your Products and Account to Ship Internationally, how to print all International Forms, and how to physically apply Labels and Forms to packages.
Video

 

Walkthrough
Video Timestamps
Jump directly to a specific part of the Video:


| | |
| --- | --- |
| 0:13 | Product Configuration |
| 2:26 | Printing Labels and Forms |
| 4:18 | Attaching Labels and Forms |
FAQ
Please see our full FAQ for commonly asked International Shipping Questions.

Step-by-Step Guide
Part 1: Configuration
Please ensure your products are properly configured, or International Customs may delay or deny your international shipments.


Important: The following product data is required if Cahoot SKUs will ship to international addresses. Learn more about Configuring Products.
a. Manufacturer
b. Product Description (this should include product materials and color)
d. Country of Origin
1. Log into Cahoot and go to Products > All Products > Search SKU and click Edit.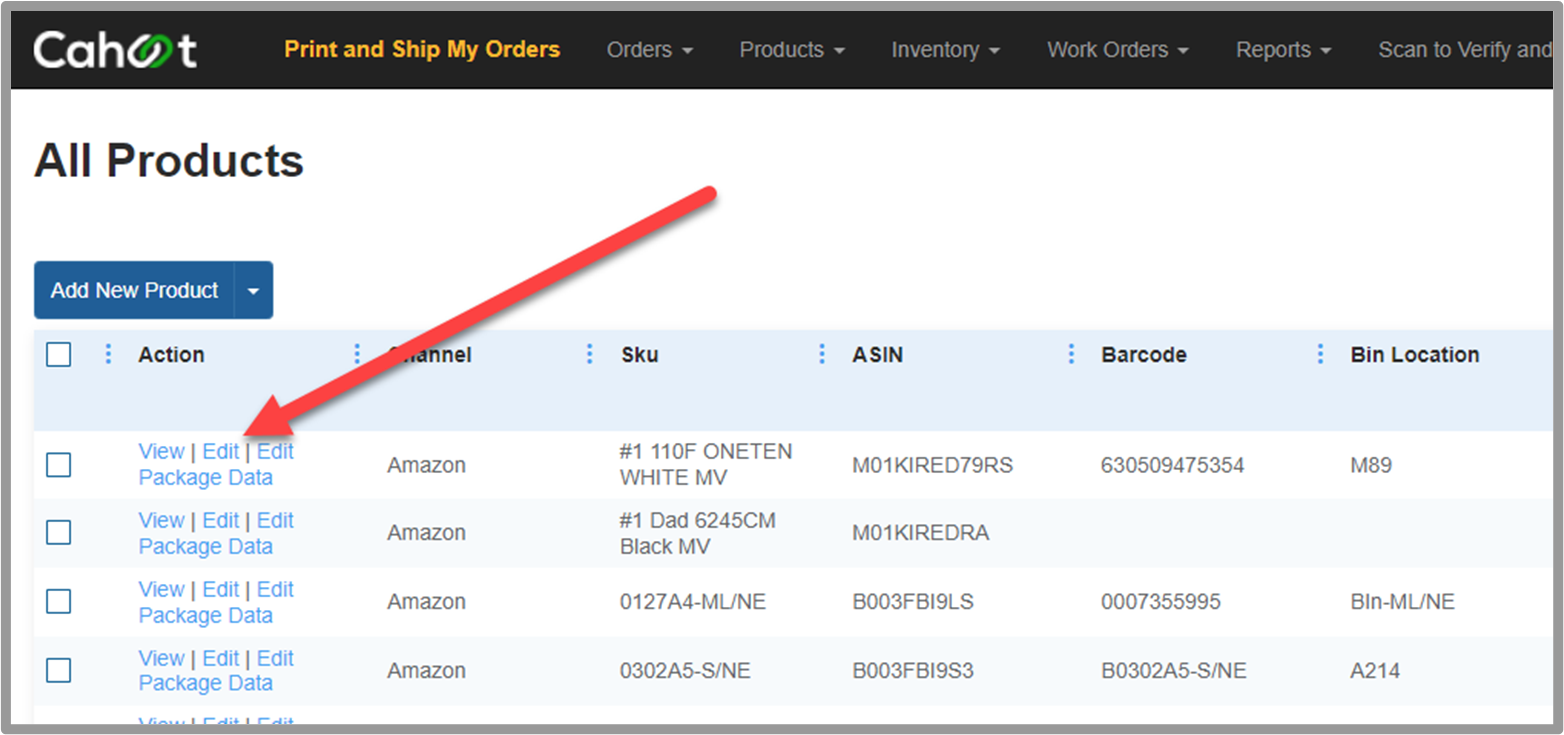 3. On the Product General Info tab, select the Country of Origin for this SKU
Country of Origin is the Country where the product was manufactured. If the product is composed of other completed goods (i.e. a computer), list the country of assembly.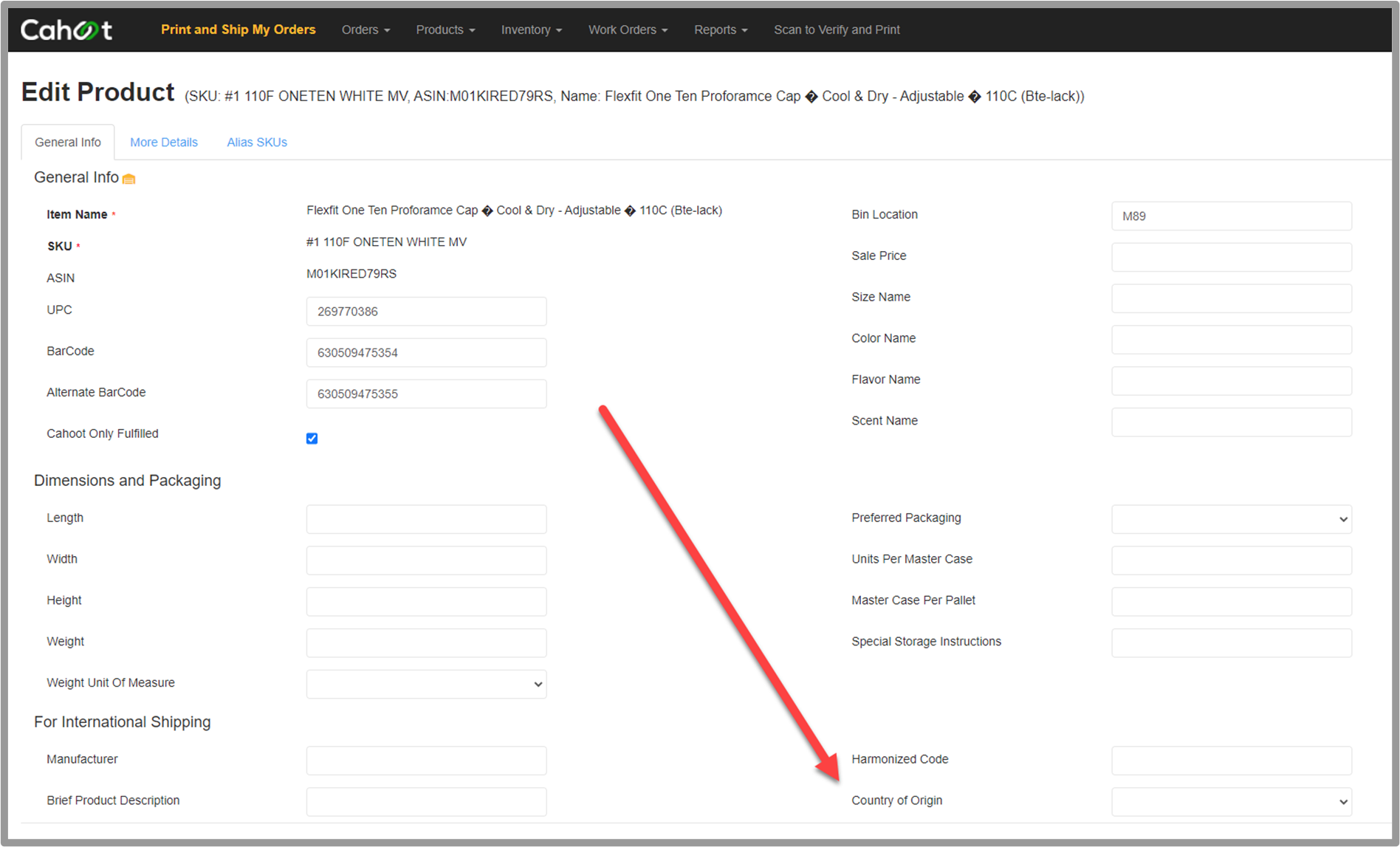 4. Enter Harmonization Code
Harmonization Codes are international standards to describe goods. If you don't know your product's Harmonization Code, you can use the link below to learn more and search the international database of products to find the right Harmonization Code. 
Learn about Harmonization Codes here.

5. Enter a Brief Product Description
Customs wants to know more about the product than just the name; the Brief Product Description should include the Manufacturer, Color, Material, and other important details of the product. If left blank, Cahoot will use the Product Name, but this is normally not sufficient for Customs.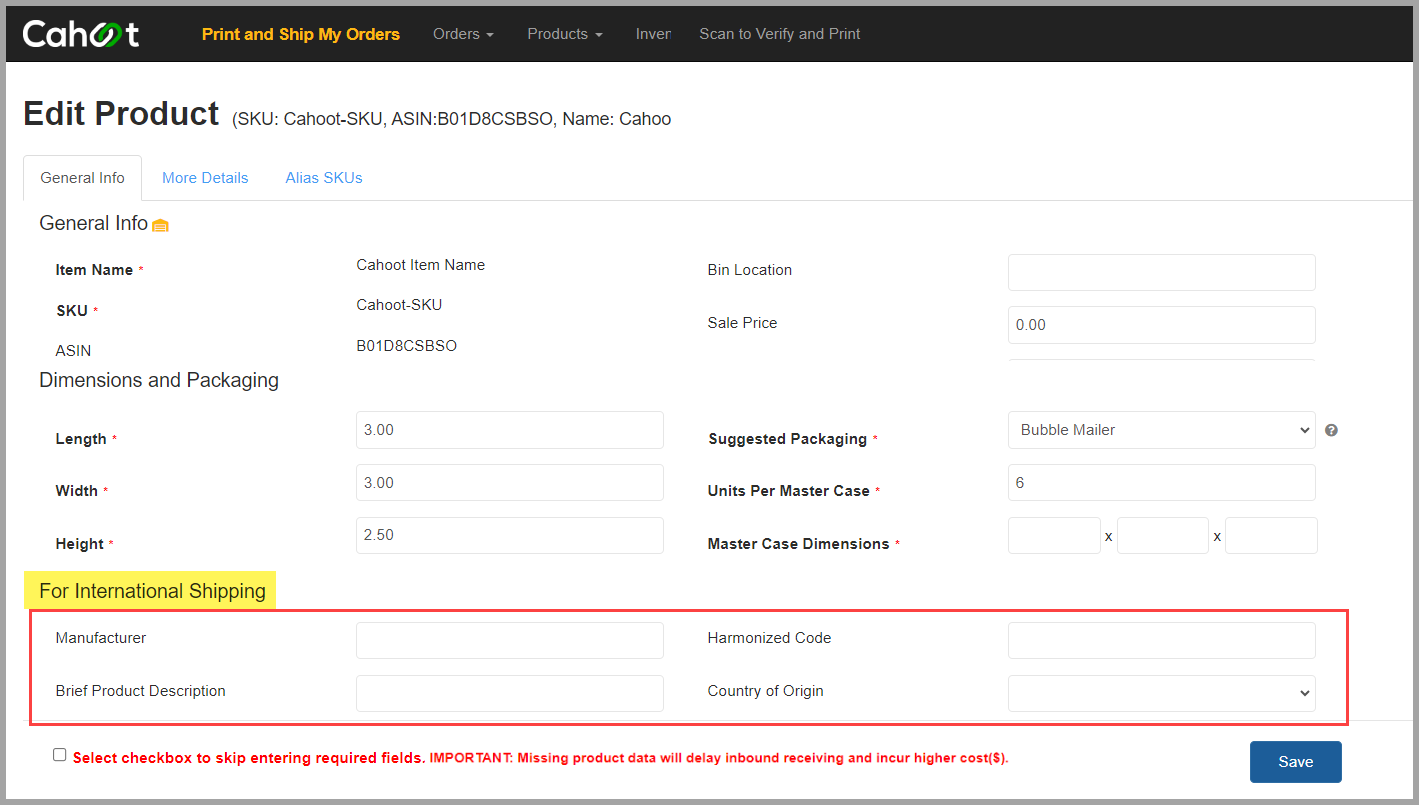 6. Submit a Support Ticket to configure your Shipping Methods for International Shipment
Once your products have been configured for International Shipping, you will need to submit a Support Ticket and work with Support to configure your Shipping Methods to support International Shipping.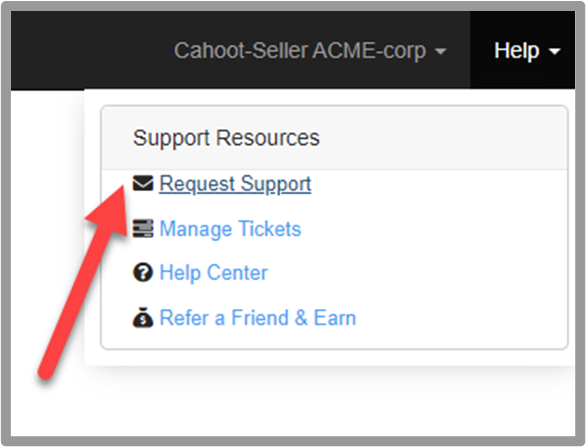 Part 2: Printing Labels and Forms
Some International Orders require additional Forms. USPS builds in Customs data into the Label itself, but FedEx and UPS International Labels require additional Forms. Cahoot will create the needed Forms automatically, pre-filling in the needed details, based on your product configuration, so please ensure your product data is accurate.
1. Navigate to Print and Ship My Orders. 
Here you can see all International Orders with pending Forms


2. These International Forms can be bulk printed via Print > Print Other Forms (8.5x11).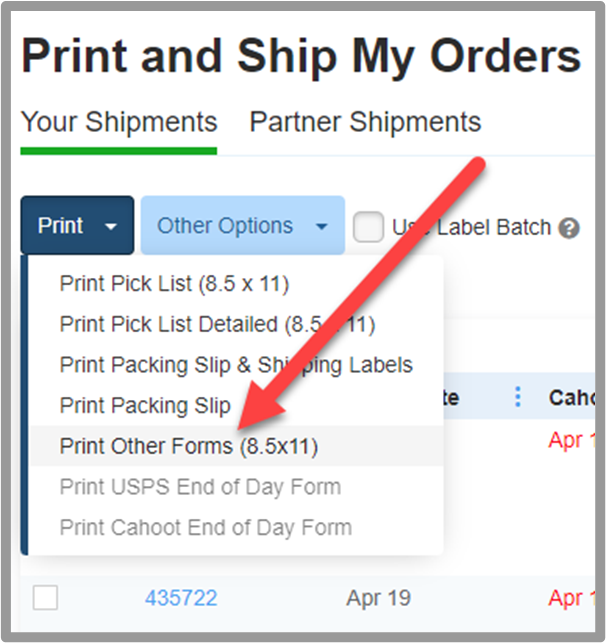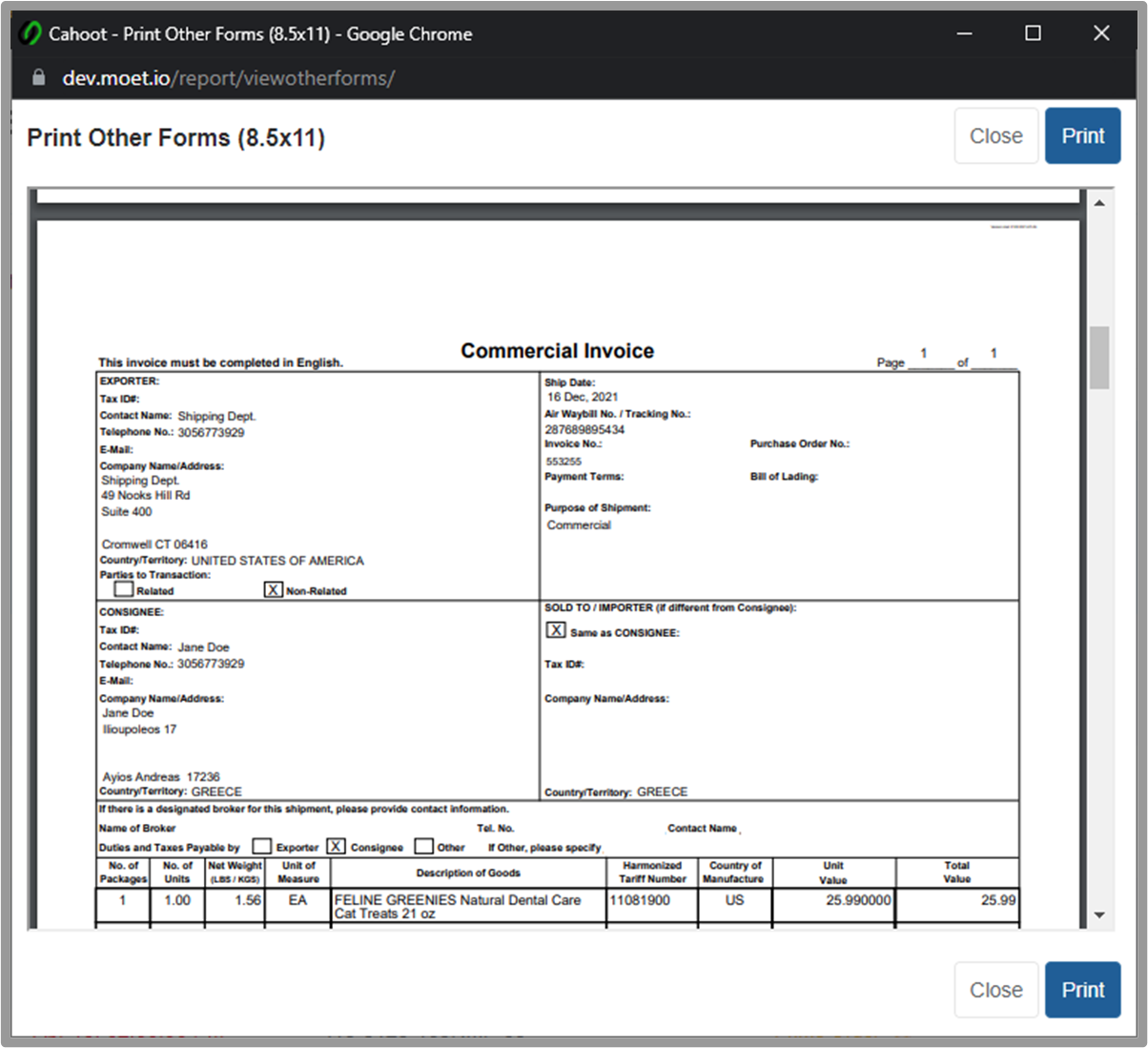 If you handle these orders in bulk, you can now print the packing slips or pick lists as normal.
2. Alternatively, print these forms directly from the Order Details page: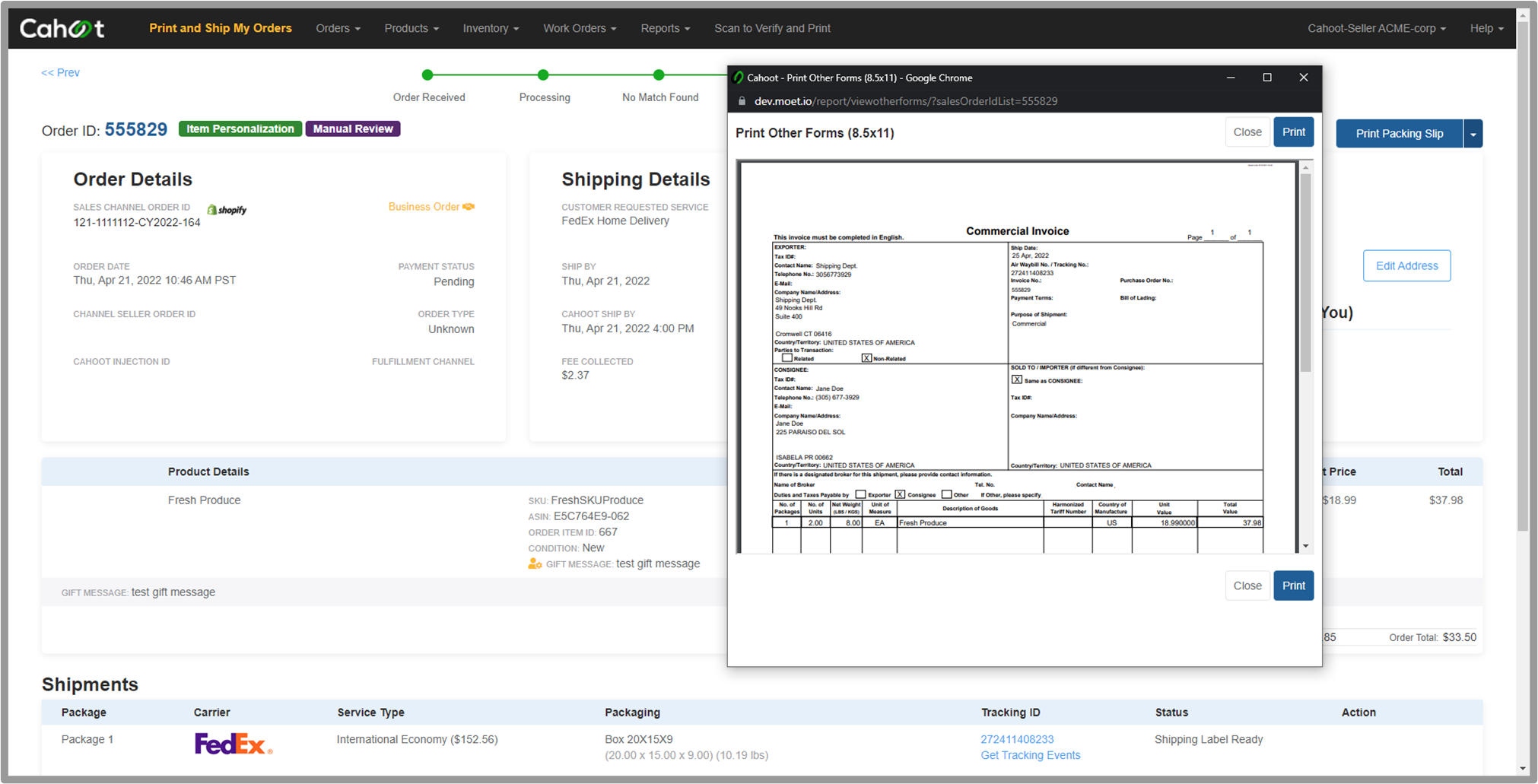 If you create Labels manually, the Print Other Forms and the Shipping Label and Packing Slip popups will both open automatically for ease of use.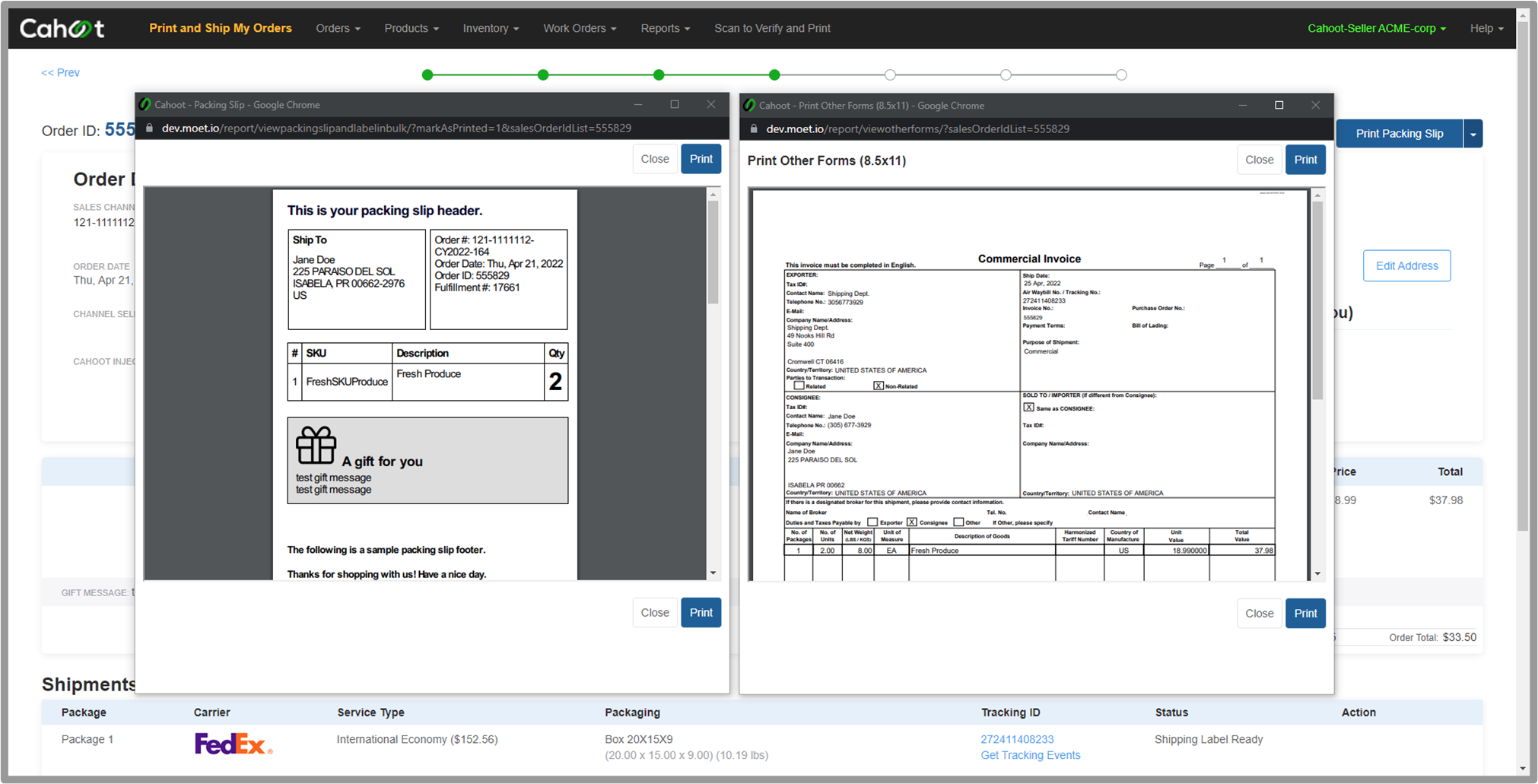 Part 3: Attaching Labels and Forms to Packages
International Forms need to be signed, and attached to the outside of the package. Please see the Instructional Video for further instruction. 
1. Place all Products and the Packing Slip inside the Package.
2. Tape Package.
3. Attach Label.
4. Sign all International Forms.
5. Attach clear Forms sleeve. 
6. Fold International Forms in half, so the content will be visible once placed in sleeve.
7. Insert International Forms into clear sleeve.
8. Ensure sleeve is closed.
9. Hand Package over to Shipping Carrier.