Importing Orders Manually via CSV
Once you connect your stores to Cahoot, all orders will be imported to Cahoot automatically. However, Cahoot also allows you to import orders manually via CSV. This is useful when you ship orders from a sales channel that Cahoot does not yet support, or when you test orders in various conditions.
Step-by-Step Guide
1. Go to Orders > Import Orders.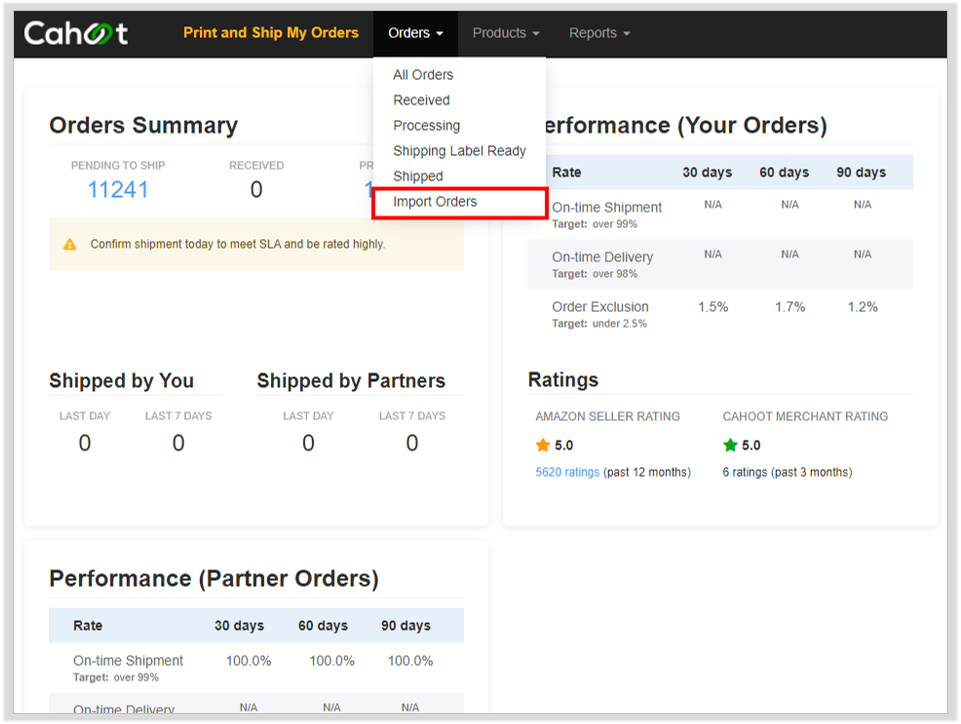 2. Download Import Template. You can find the Import Legend below.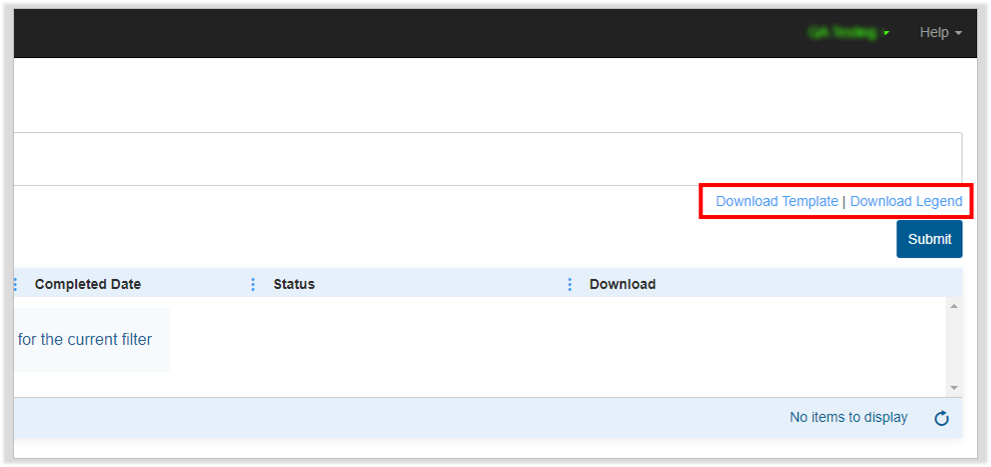 3. The Template file includes columns you need to fill out to import your orders and the Legend shows you what each column means and what formats are supported. Fill out your template file and save it to your computer.
4. Go back to Import Orders page, click Select files, browse to your saved template file(s), select them and click Submit to upload.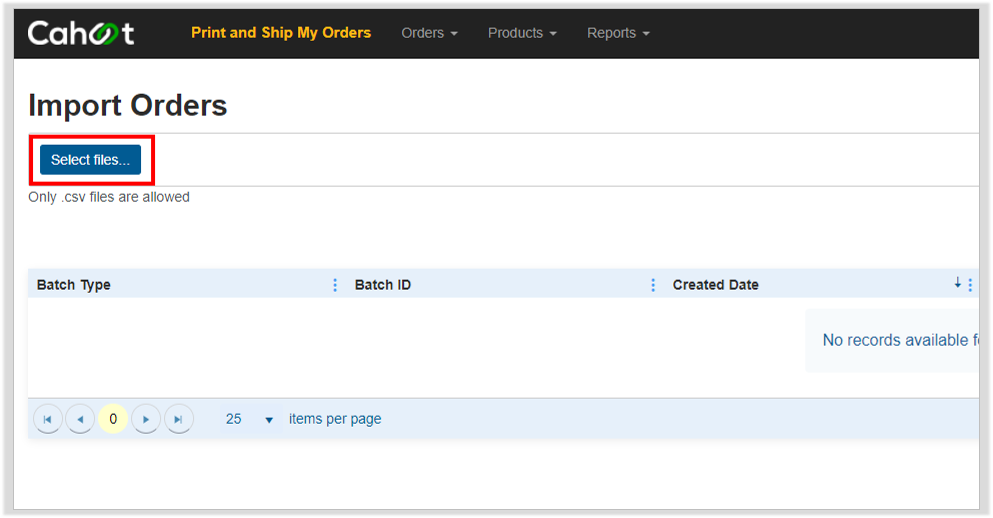 5. Once the import is complete, Cahoot will begin processing the import file and adding orders to Cahoot. This can take up to 30 minutes.
Import fields legend
Field

Description

Sales Channel Order ID

Order ID of the Order in its Sales Channel

Sales Channel

The order's Sales Channel. Must be from this list of currently allowed values:
Amazon, ChannelAdvisor, Shopify, Magento, BigCommerce

Earliest Ship By Date

Earliest ship date requested by the marketplace
Cahoot: If import is before 1 pm PT then same day can be specified. Otherwise, tomorrow will be the earliest allowed date.

Latest Ship By Date

Latest ship date requested by the marketplace

Earliest Deliver By Date

Earliest delivery date required by the Sales Channel
Cahoot: If blank, Cahoot will pick cheapest label allowed.

Latest Deliver By Date

Latest delivery date required by the Sales Channel
Cahoot: If is blank, Cahoot will use the Earliest Deliver By Date for this field.

Customer Requested Carrier

Enter the Carrier the customer specified or leave blank
Allowed values: "UPS", "FedEx", and "USPS"

Customer Requested Service

Enter the Shipping Service the customer specified or leave blank
Examples: Ground Shipping, 2 Day, First Class Mail

Customer First Name

Required

Customer's Ship To address first name

Customer Last Name

Required

Customer's Ship To address last name

Company Name

Ship To address company name

Address Line 1

Required

Ship To address line 1

Address Line 2

Ship To address line 2

Address Line 3

Ship To address line 3

City

Required

Ship To city

State or Province

Required

State or province name. For US states, two letter state code is required. For Canadian addresses, two letter province code is preferred. See here for a full list

Postal Code

Required

Ship to ZIP or postal code

Country Code

Required

Country's two letter code. See here for a full list

Item SKU

Required

Ordered item's SKU
Cahoot: If the order has multiple SKUs, enter one row of data in the import file for each distinct SKU. So for example, an order with 3 different products will take 3 rows in the import; one for each SKU/Qty combination

Quantity Ordered

Required

Ordered item's quantity