Label Batches allow you to organize shipments into customized groups of orders, assign them to pickers, etc., providing more flexibility and control of your workflow. You can also use Label Batches to organize similar shipments together, such as, priority shipments, shipments containing specific products, or orders shipping from a certain warehouse.
Video Walkthrough
Step-by-Step Guide
1. Go to Print and Ship My Orders and click the Use Label Batch checkbox.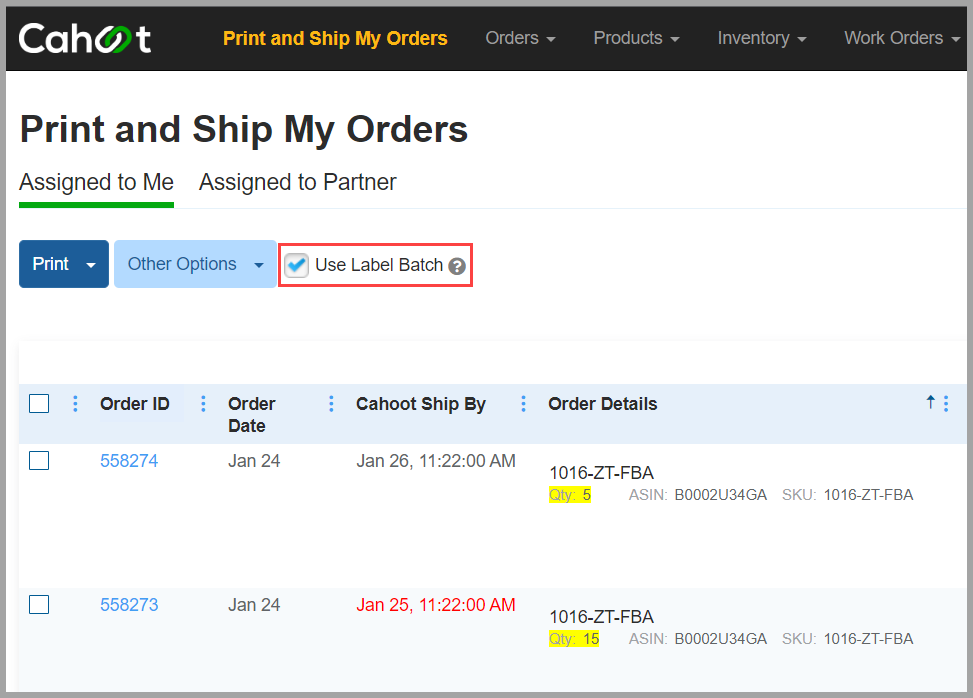 2. Select the order(s) you want to add in a Batch and click Create Label Batch under the Other Options drop down.
Note: Another way of creating a Label Batch is by Printing a Pick List from this page. Clicking Print Pick List (8.5 x 11) or Print Pick List Detailed (8.5 x 11) under the Print button drop down will automatically create a Label Batch for ALL the orders visible on the page.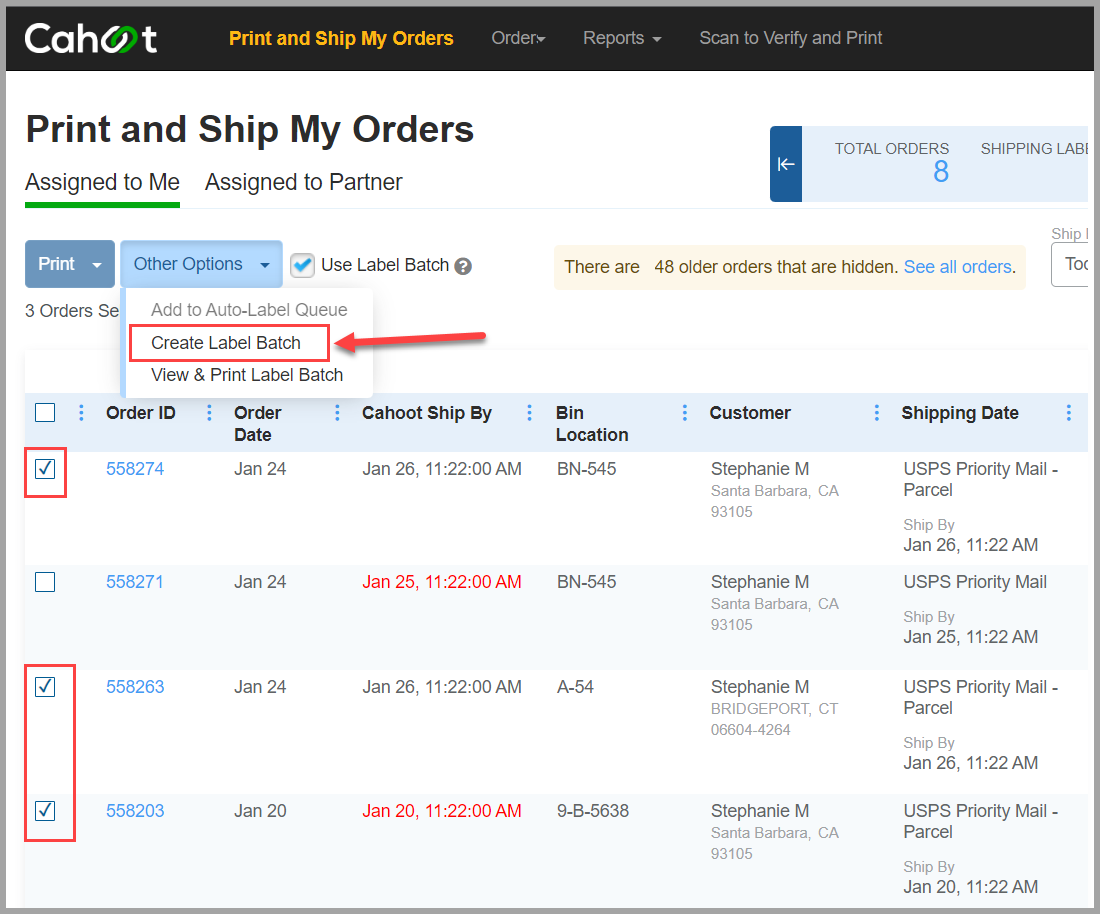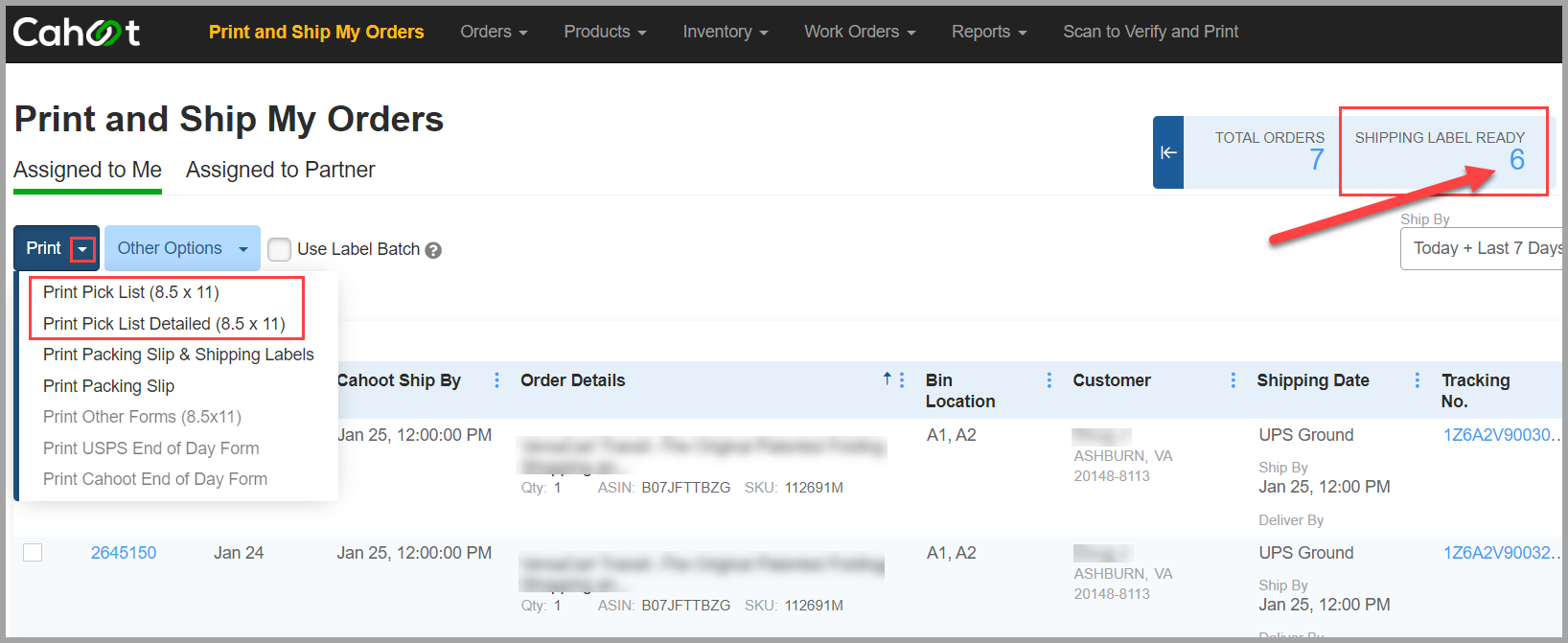 3. Enter Batch Name and Description and click Save Batch.
Note: Batch Name and Description are not required. If you leave the Batch Name blank, Cahoot will name the batch for you.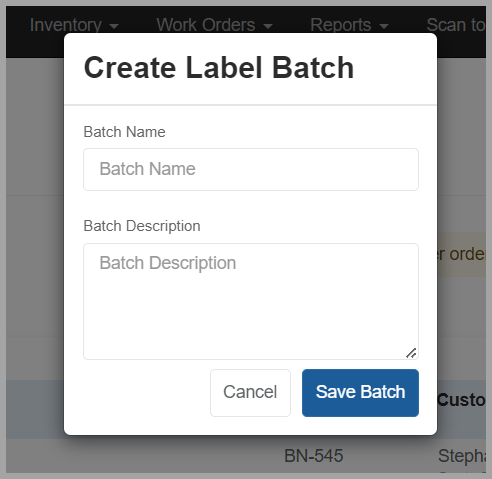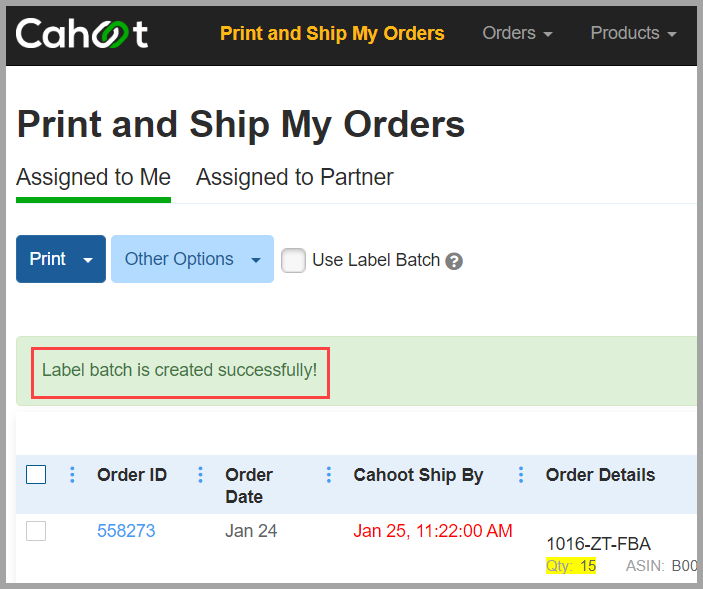 4. You can view the Label Batch by selecting the Other Options drop-down and click View & Print Label Batch. You can also go to Reports > Label Batches via top navigation.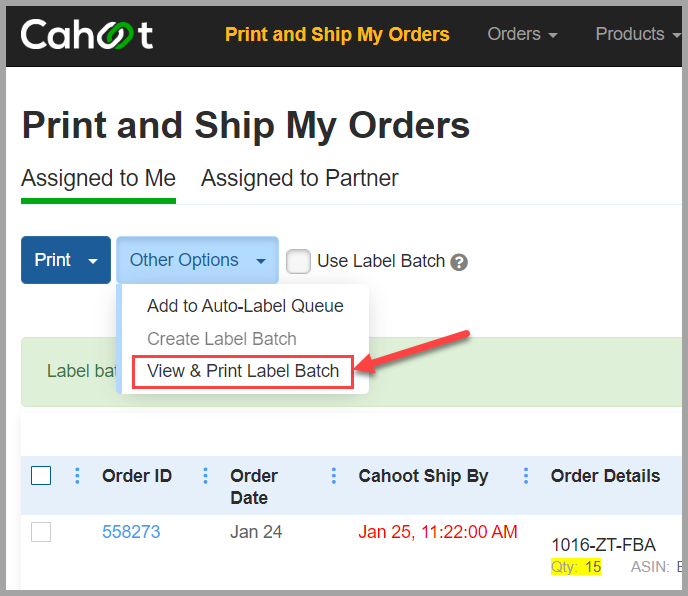 5. On the Label Batch grid, you can print the Packing Slips and Shipping Labels under the Action column for the respective Label Batch.