Splitting Orders Into Multiple Shipments
When receiving multi-quantity and/or multi-line orders that are too large to fit in a single box, you can split the order into 2 independently trackable shipments.
Video Walkthrough
Step-by-Step Guide
1. Orders with multiple line items will appear on the grid with one line item for each SKU. Single Line Item orders with multiple quantities will show as highlighted.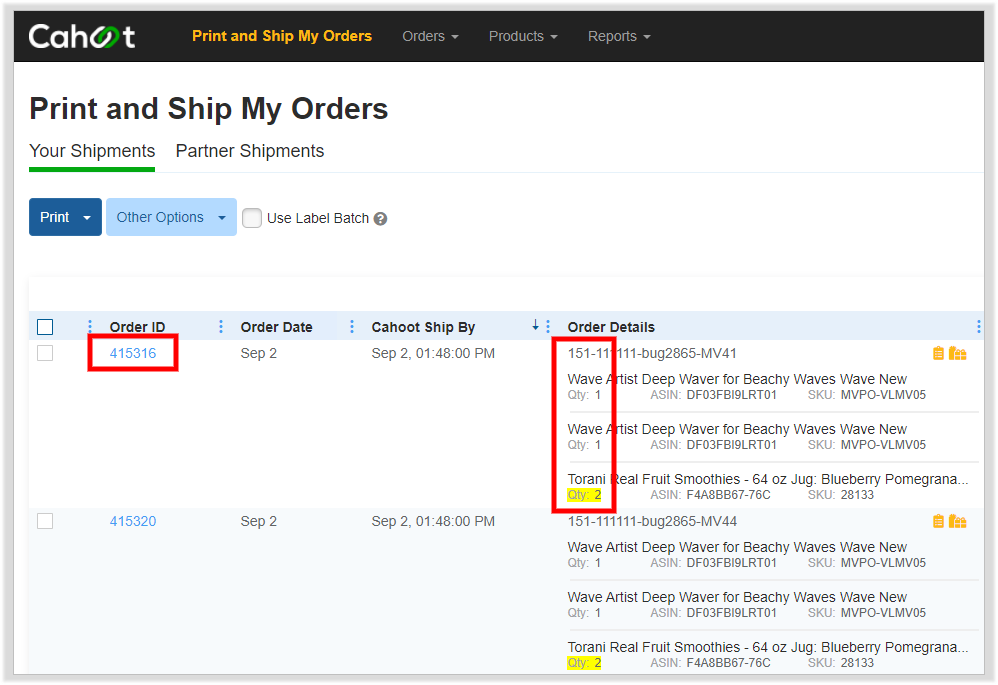 2. From within the order details, select the Create Shipping Label drop down > Split Order.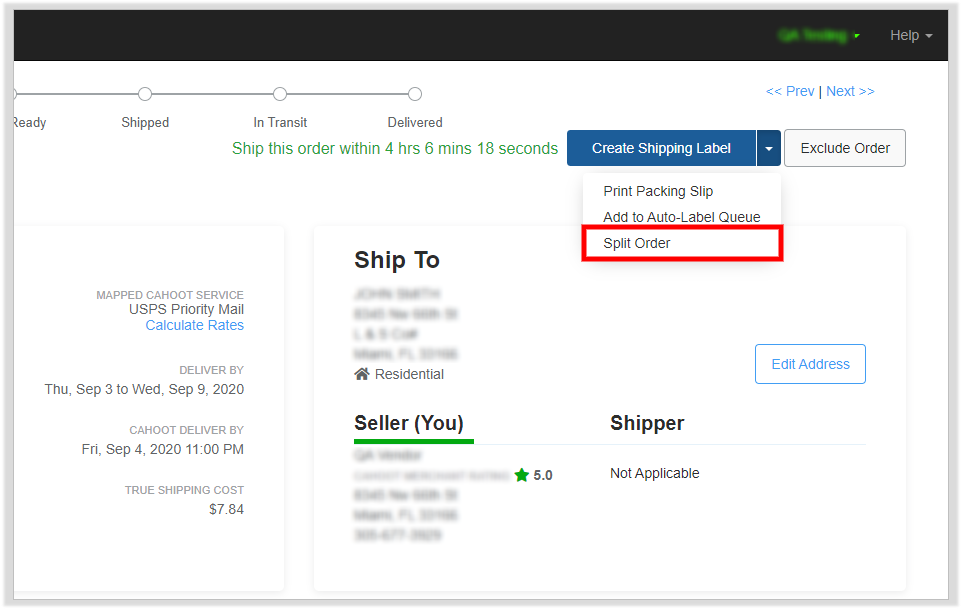 3. For each SKU in the order, put the New Order Quantity that will be used to split the order into a Child Order and click Split Order.
Note: At least 1 quantity must remain with the Parent Order.
4. Each order, both parent and child, can now have labels created separately. If there is only a single SKU with 1 qty on the order, it can be added to the Auto-Label Queue, otherwise, they can be created manually.
Note: While Cahoot will remember how these SKUs were shipped this time and automatically create the shipping labels next time, it will not remember that the order needed to be split first.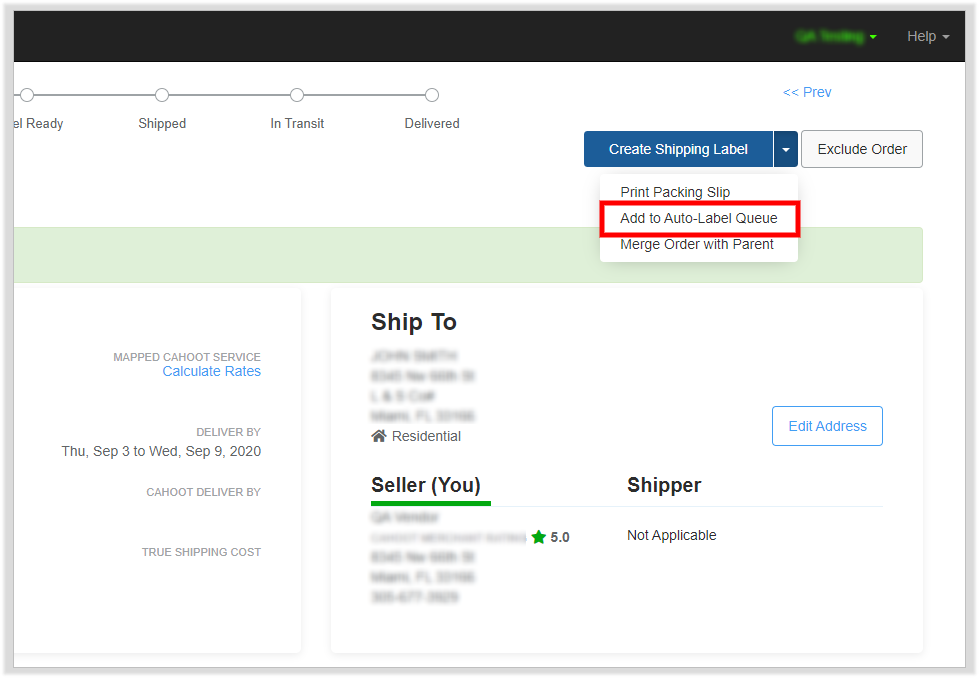 Tip 1. Parent and Child Orders will link back to each other for ease of navigation and organization.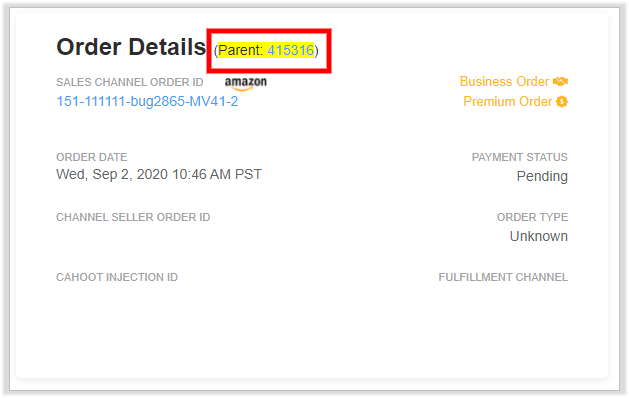 Tip 2. You can merge child orders back into the parent order for any reason.