Labels cannot be edited after they are generated. If you need to change the address, shipping service, weight, or other shipping information, you will need to void out the existing label and re-generate a new one. Carriers will issue a refund for voided labels according to their refund policies.
Note: Each carrier has its own refund policies. If the carrier does not allow voiding labels in other platforms, or does not support voiding labels at all, contact your carrier directly for assistance.
Step-by-Step Guide
1. Navigate to the Sales Order page and click the Void Label button under the Shipments section at the bottom of the page.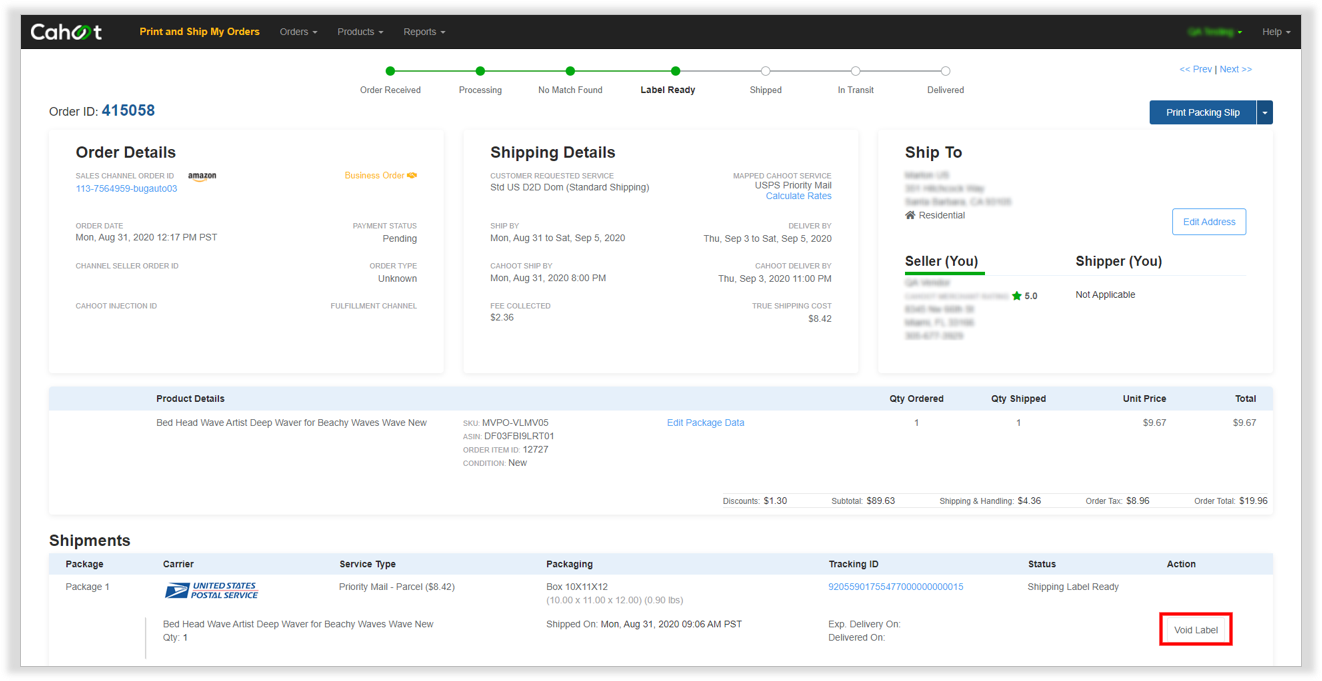 2. Select Yes to confirm your request.

3. Once the label is voided you will see the Create Shipping Label button appear in the top right of the Sales Order page.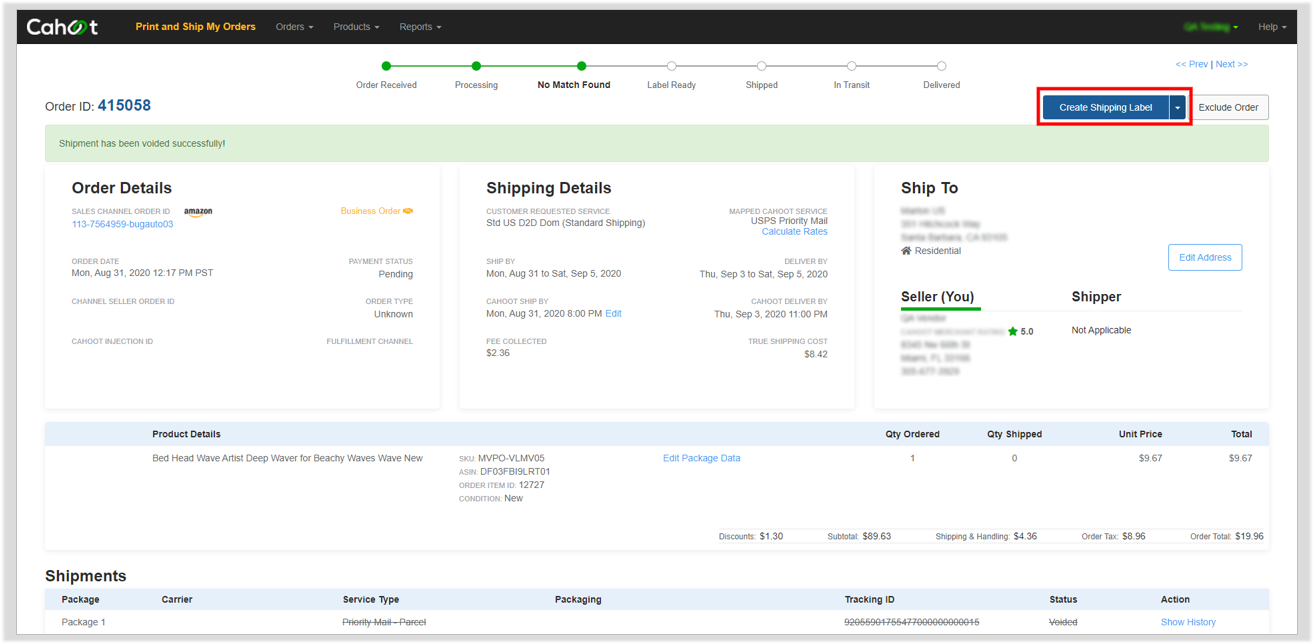 Tip: Orders that do not require a new shipping label should be Excluded. That way Cahoot doesn't expect a shipping label for that order. Simply use the Exclude Order button that becomes visible at the top of the Sales Order page after the shipping label has been voided.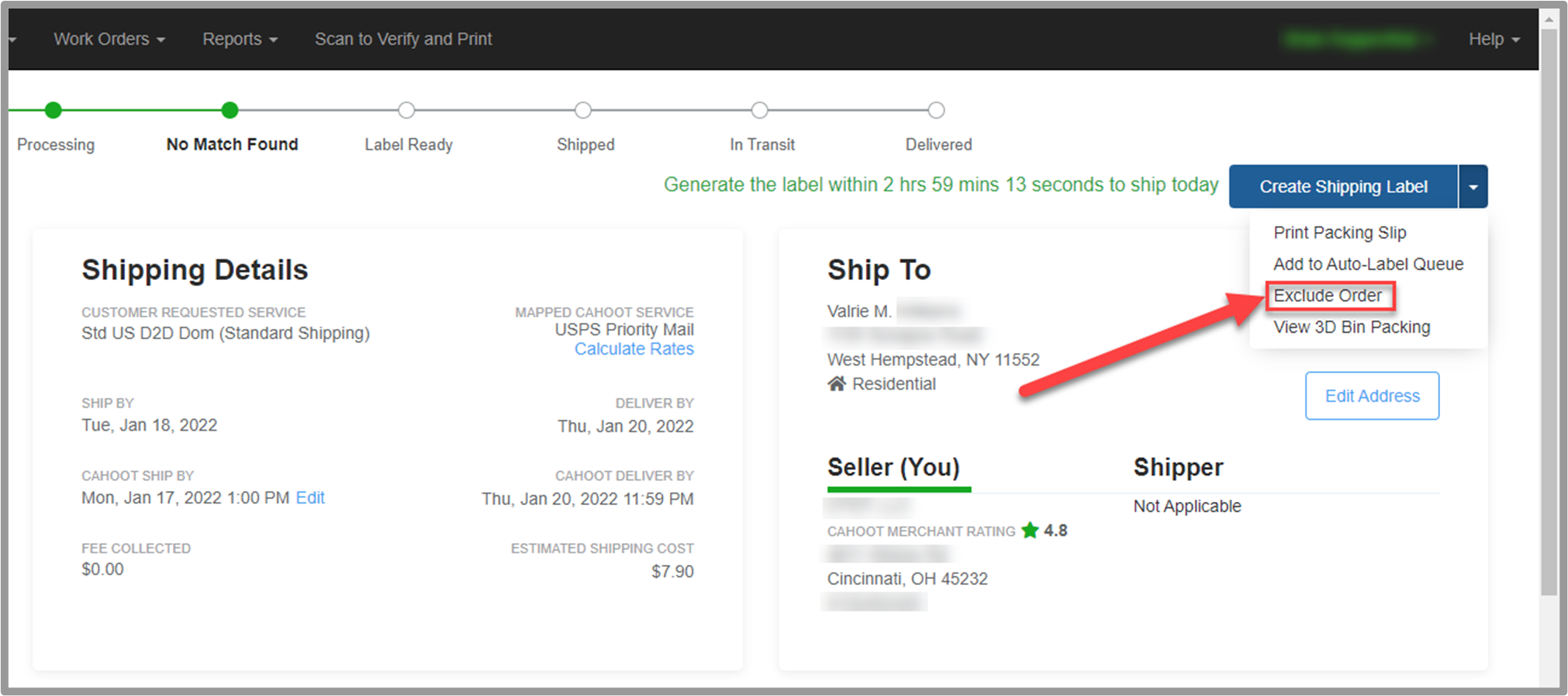 Note: Voiding Labels will automatically initiate a refund. However, it will take several weeks for the refund to process in your account. Currently, we do not support the option for bulk void labels