Customer-initiated returns are managed by Sellers and Marketplaces. Cahoot does not process returns. But there are several popular reverse logistics companies that can do this for you and work with Cahoot to re-inbound the inventory to fulfill new orders (see below examples).
Carrier-initiated returns, (aka "Return to Sender"), are undeliverable packages. Some examples are Addressee Unknown, Package Damaged in Transit, etc. These shipments will either be returned to Cahoot HQ in Bridgeport, Connecticut, or they'll be returned to the business address on file for the carrier account used to purchase the shipping label.
Orders that are returned to Cahoot HQ are tagged with the Order Tag, "Returned to Cahoot". Orders that are returned elsewhere are tagged with the Order Tag, "Returned to Sender".
If an order needs to be replaced, (ex. Damaged in Transit), Sellers can ship it themselves or Cahoot can fulfill it if it's reimported into Cahoot from the Sales Channel or through Manual Import. The important point is that Cahoot cannot reship an order using an existing Order ID.
Note: Cahoot may inspect returned shipments to confirm packaging requirements are sufficient to ensure safe transit. Items are NOT inspected for resellability and Cahoot accepts no responsibility for returned items. If you need for returned shipments to be inspected and returned to stock for fulfillment, please engage a reverse logistics company (ex. Happy Returns, Returnly, Return Magic, etc.) and share the return address with Cahoot Support.
Step-by-Step Guide
Finding Your Returns

1. Navigate to your homepage dashboard and find the Shipment Insights section. This section will display the Metric Names called Returned to Cahoot and Returned to Sender for carrier-initiated returns in the last 30 days.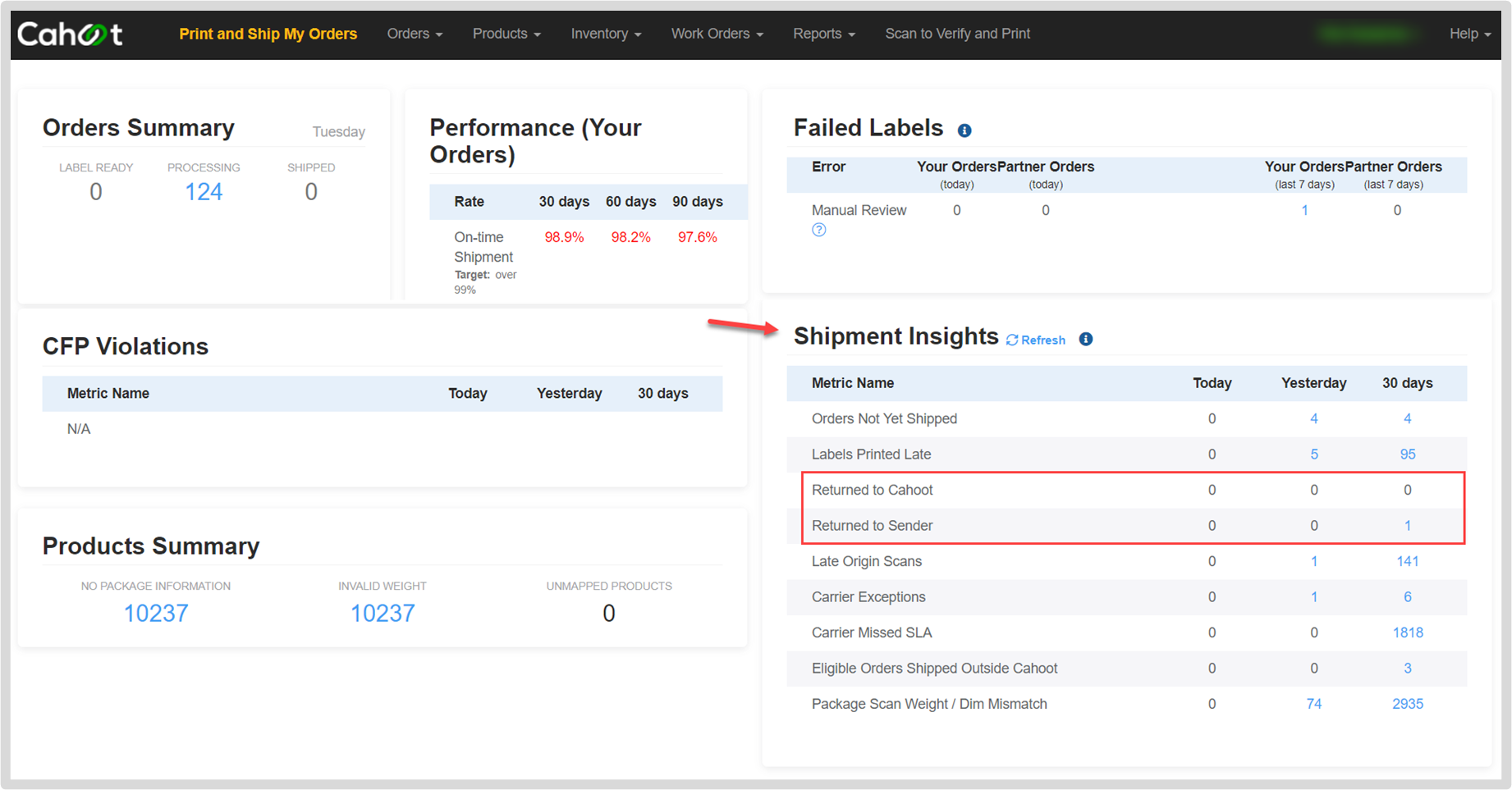 Note: Clicking on the numbers in this section, will take you directly to the Shipment Insights Report.
2. To go directly to the Shipment Insights Report, navigate to Reports > Other > Shipment Insights.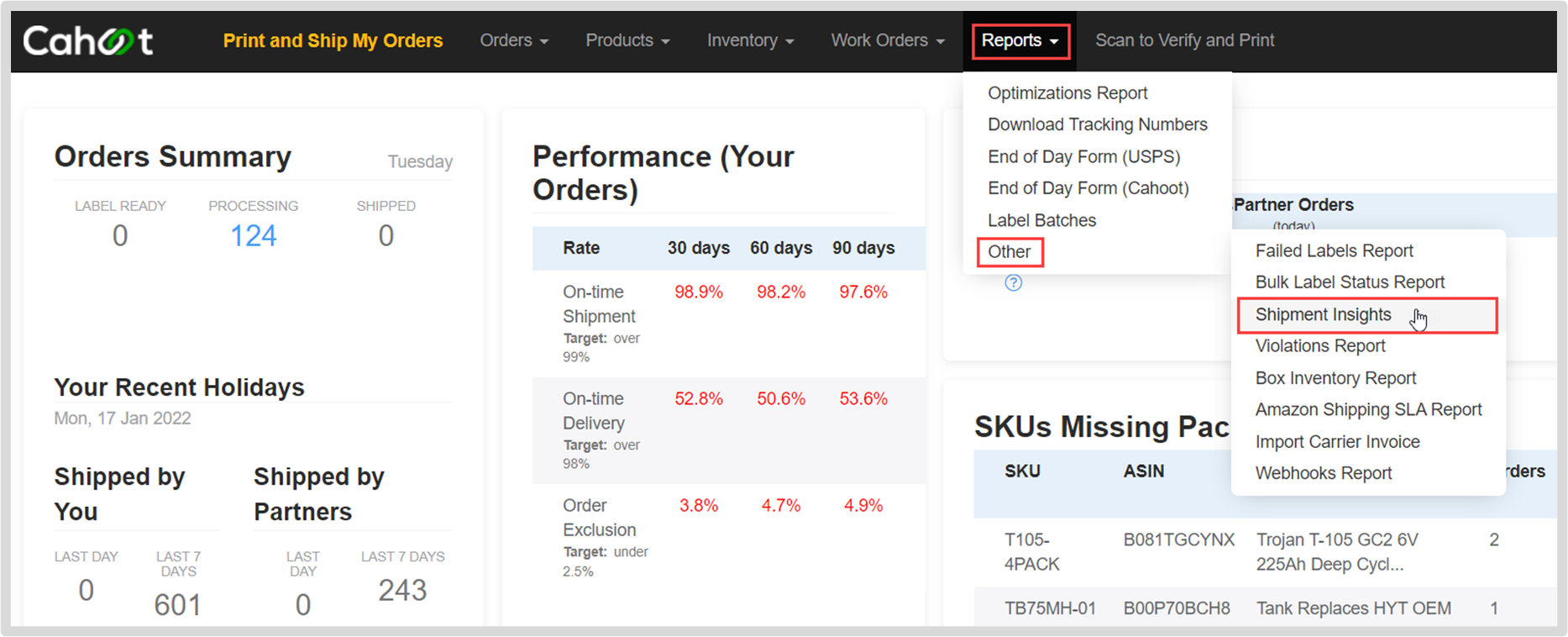 3. On the Shipment Insights Report select Show Filters in the top right.

4. Use the top filters to search by Metric Name and Metric Duration and click Go.

Note: You can also specify a Custom date range in the Metric Duration filter to view all returns beyond just the last 30 days.