Connect Your Amazon Store
In order to connect your Amazon Store, please authorize the Cahoot app in Seller Central Appstore and submit your Amazon API Credentials in our secure form. Cahoot Support will confirm when the configuration is complete:
The following 2 pieces of information are required in the form:
Warehouse Address
Amazon Seller ID
The following instructions will help you capture the necessary credentials.
Step by Step Guide


Authorize Cahoot App
1. Sign-in to your Amazon Seller Central Account.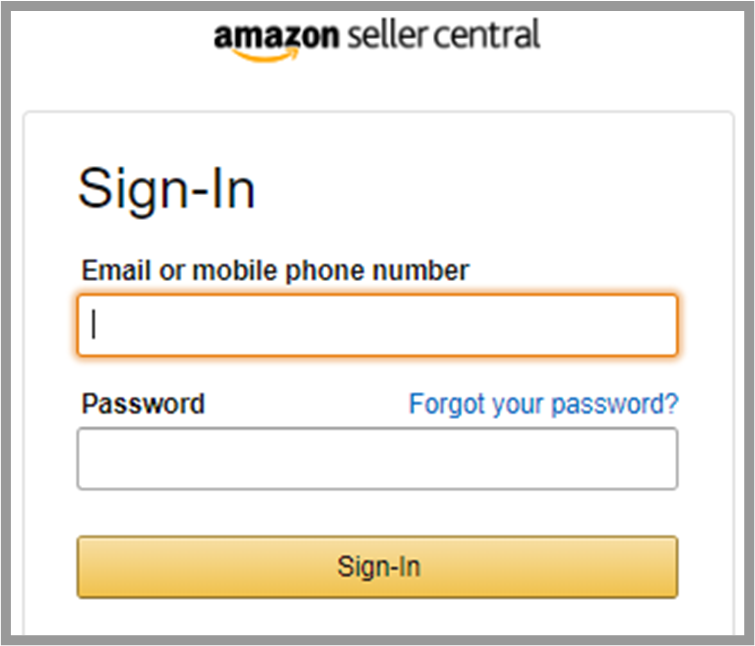 2. Navigate to the Cahoot App In the Marketplace Appstore and click Authorize Now.
https://sellercentral.amazon.com/apps/store/dp/amzn1.sellerapps.app.bac82d35-e460-4391-8922-bef9cd79215a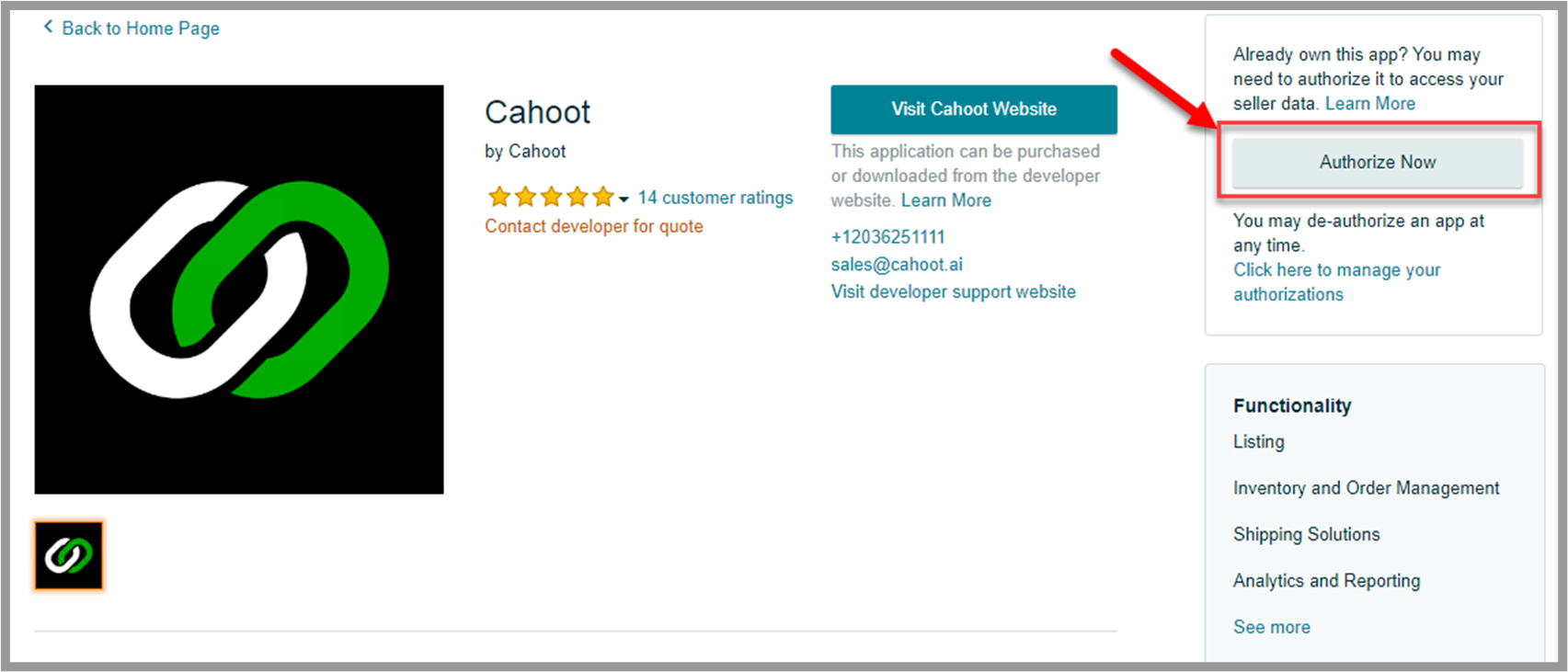 3. Authorize the Cahoot app and click Login to Cahoot now.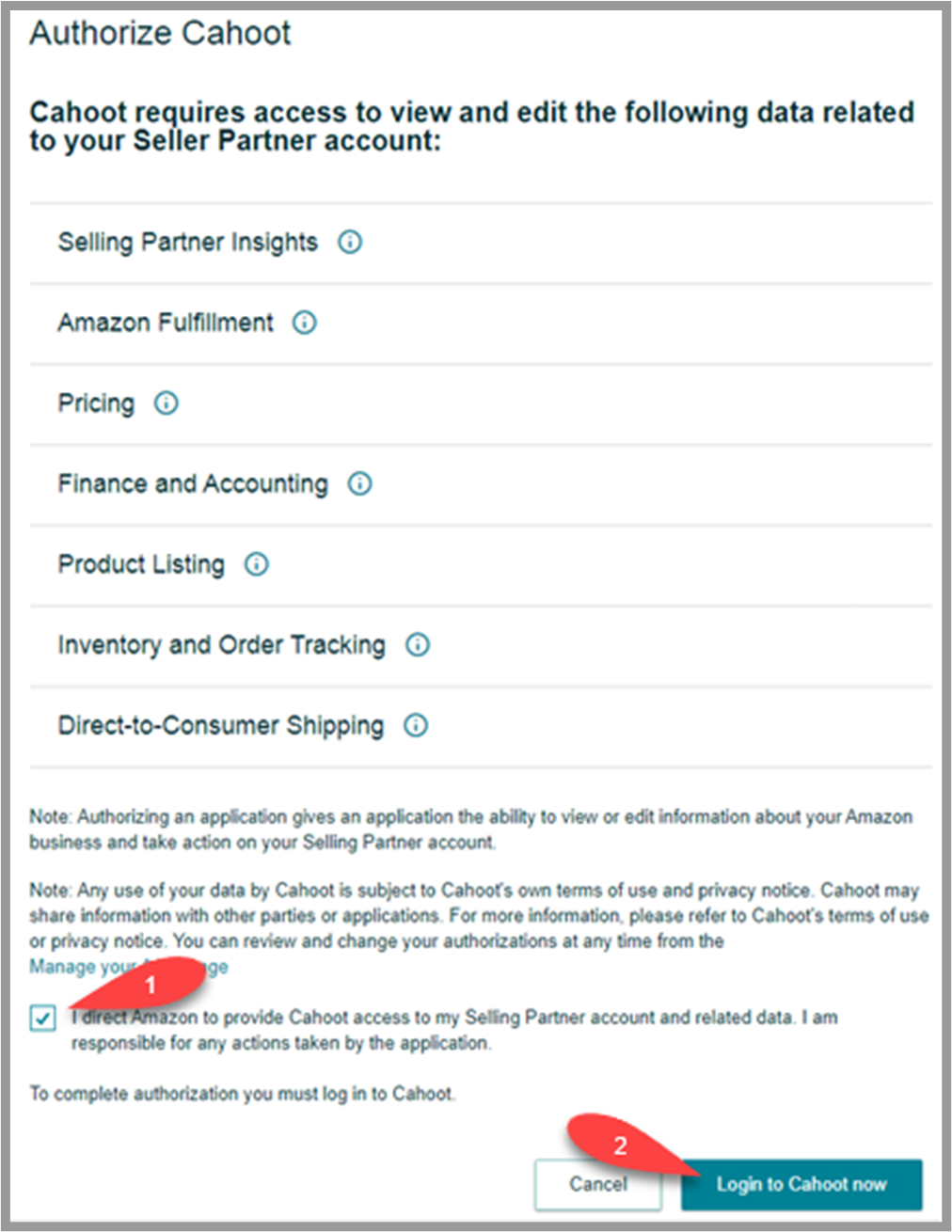 4. Provide your Amazon Store name and Amazon Merchant ID to Cahoot
https://www.cahoot.ai/getstarted/
5. Lastly, please notify your Cahoot Onboarding Specialist when your form is submitted as we don't get automatic notification. You will receive confirmation when your Cahoot account is set up and ready to start supporting Amazon orders .