Invalid Customer Address errors are one of the most common sources of Manual Review in the auto-label generation process. Cahoot's Address Validation feature helps cut down on the time spent on human intervention and helps ensure orders have the correct Customer Address for carriers to deliver packages successfully.
Video Walkthrough
Step-by-Step Guide
1. Under Failed Labels on the Cahoot Dashboard, click the number of failed labels next to Invalid Address.
Note: If Cahoot is shipping all of your orders, you only need to click Partner Orders. If you are shipping your own orders, you will need to check both Your Orders and Partner Orders.


2. Click the Order ID for an order to validate the customer address.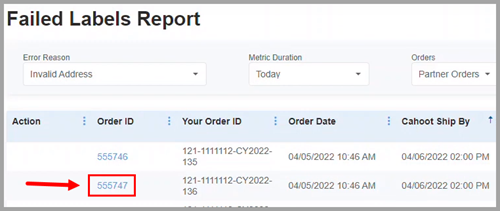 3. Click Edit & Validate Address.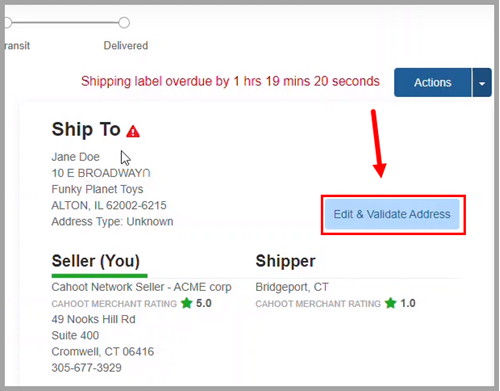 4. Click Validate Address to display the suggested address corrections.
5. Select the correct address, then click Save.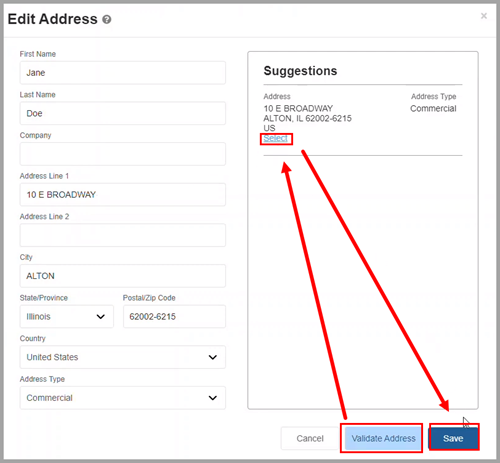 6. Once the address is validated, orders assigned to Cahoot warehouses will automatically be reset and processed.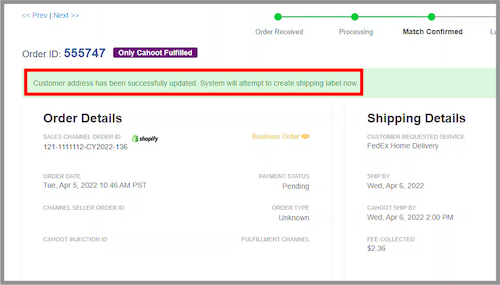 Manually Creating Shipping Labels
For orders shipping out of your warehouse location, you can use Address Validation directly on the Label Generation page.
Note: For USPS labels, instead of validating the customer's address you have the option of bypassing the Address Validation process by checking the Bypass Address Verification checkbox.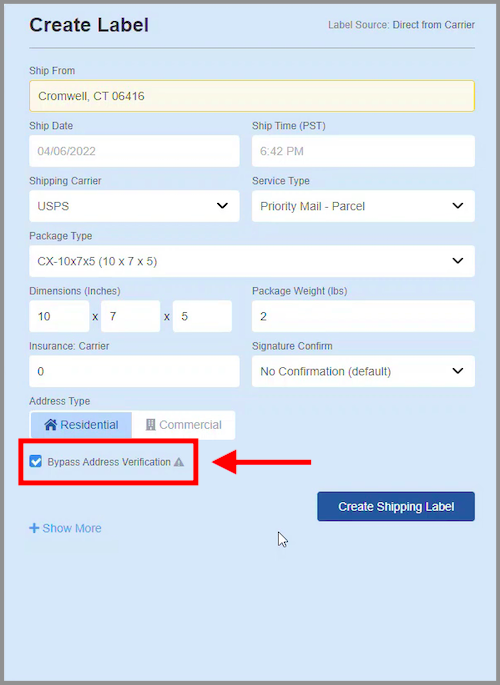 7. Click Create Shipping Label.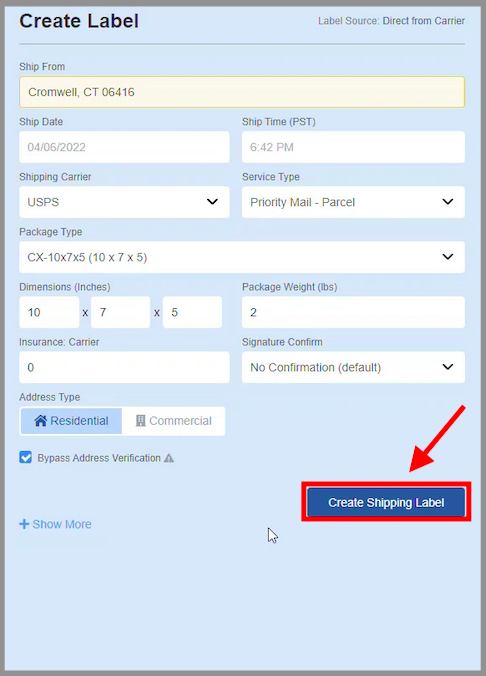 8. After shipping label has successfully created, you can process the order just like any other Shipping Label Ready order.