Using Partner Reserve Quantity
Partner Reserve Quantity is a tool Sellers can use to set expected inventory amounts for SKUs at partner locations. Adding Partner Reserve Quantity values helps with filtering and viewing all items that are low or out of stock as well as color coding your Available Quantity values so you can quickly identify which SKUs need to replenished throughout the network to prevent overselling.
Once you have set up SKUs with Partner Reserve Quantities, identify SKUs with low inventory before stockouts and use Work Orders to assign more inventory to the partner warehouse as needed.
Important: Sellers participating in Amazon's SFP Program are strongly advised to add Partner Reserve Quantity for ALL Prime SKUs. It is important to monitor inventory regularly and replenish stock as needed so you do NOT oversell. It is also advised to turn off SFP listings if you are running below the buffer quantity to prevent any problems that can end up hurting your Amazon metrics.
Video

Walkthrough
Step-by-Step Guide
1. Navigate to Inventory > Your Inventory with Partners.

2. The Your Inventory with Partners grid is where you can Add or Edit Reserve Quantity Levels. To do this, find the SKU you are looking for and select Add Reserve Quantity or Edit Reserve Quantity if a value already exists.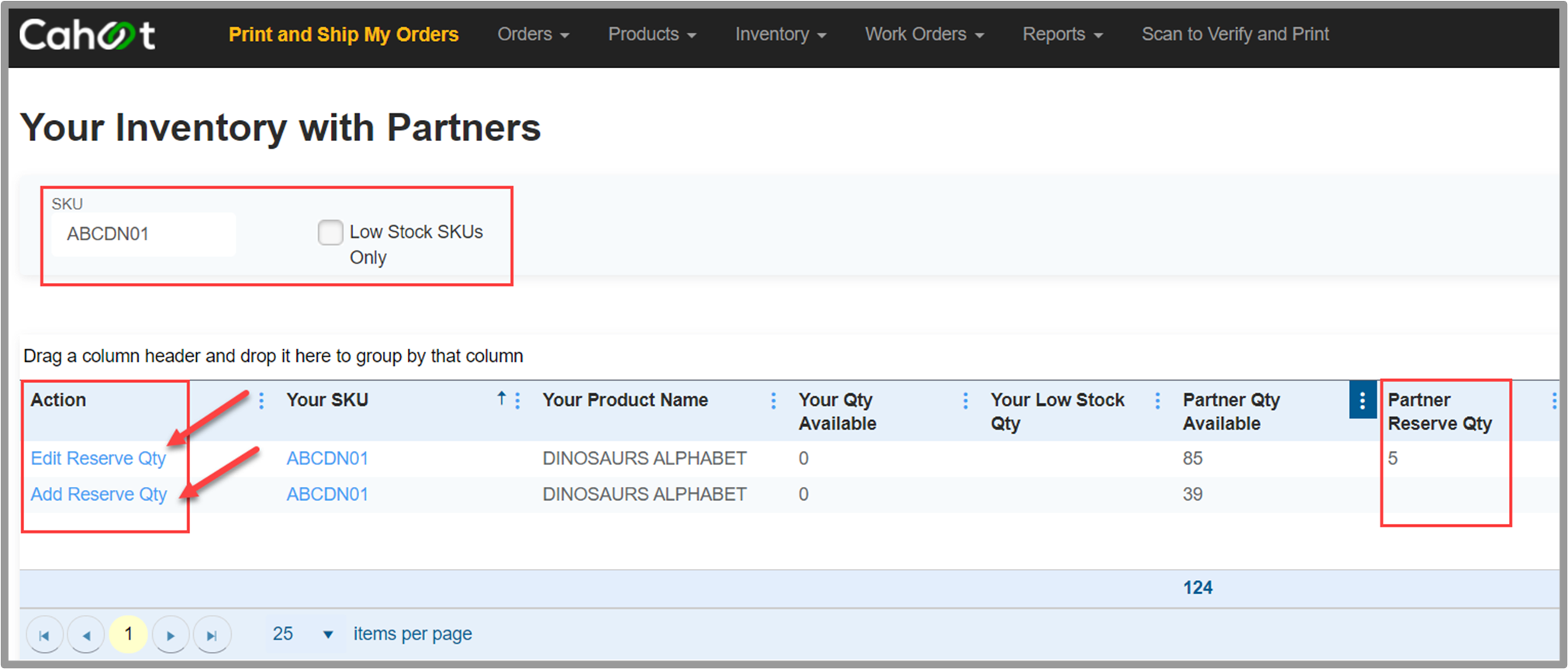 Note: You can use the top filters to search by SKU Name or click the checkbox to view all of your Low Stock SKUs. Please be aware that the Low Stock SKUs Only checkbox will only work when Partner Reserve Quantity has been added.
3. Select Add Reserve Quantity under the Action column and a popup will appear for you to add a reserve amount. Select Edit Reserve Quantity if you would like to change the existing value. Then click Save.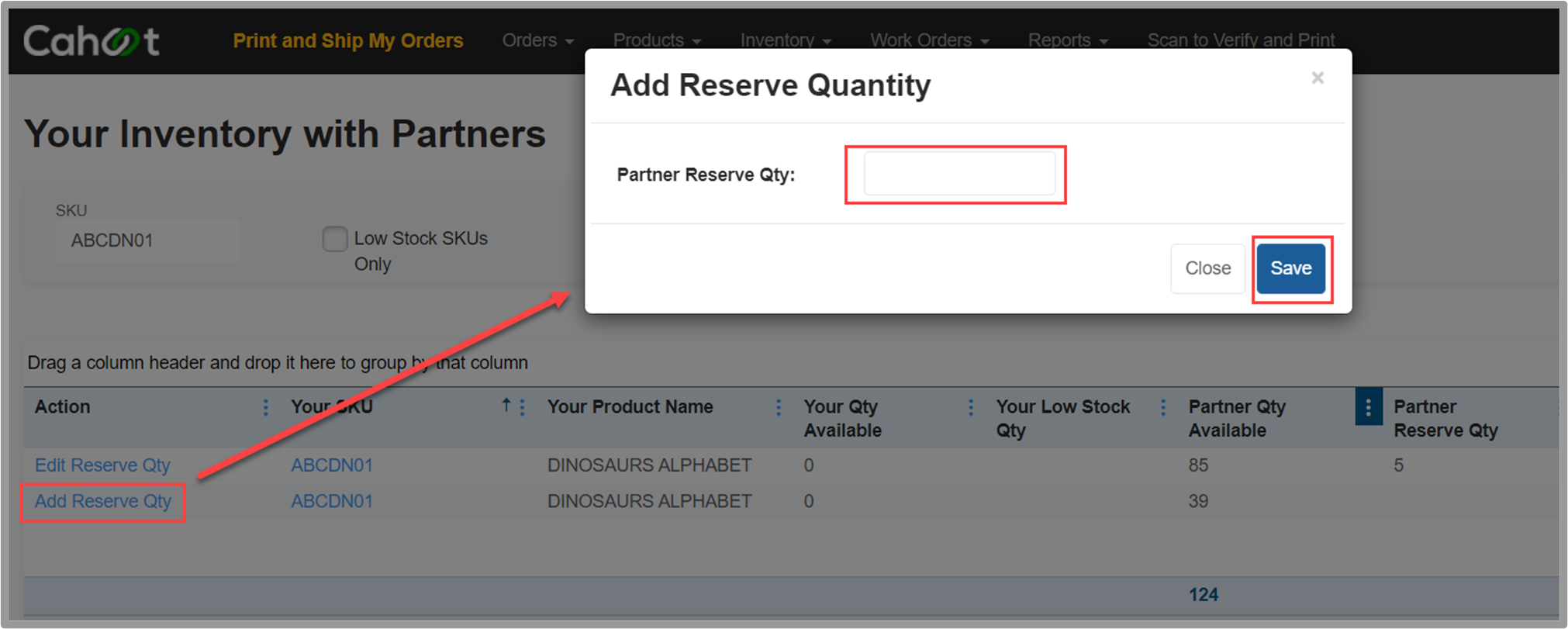 4. After adding a Reserve Quantity you will notice the 'Partner Qty Available' values will change colors (orange or red) based on how many units are remaining compared to the reserve quantity.
If the Partner Qty Available is less than or equal to your Reserve Quantity, the number will show in red. If the Partner Qty Available is less than or equal to your (Reserve Quantity x 2), it will show in orange.