Lost and Found Inventory Log
The Lost and Found Inventory Log is a record of inventory discrepancies at your warehouse. Inventory discrepancy can occur when items are either lost, found, or misplaced at your location.
Please note that any discrepancies associated with receiving inventory for the first time will not appear in this log. Discrepancies related to inbounds at your location will be captured elsewhere. This log is intended to capture inventory counts that do not align with Cahoot's inventory management system during the course of day-to-day operations, i.e., once the inventory has been successfully placed with you.
Discrepancies (positive or negative) from each cycle count will appear in this log, along with notes from Cahoot. This report is read-only, i.e., only Cahoot can make any inventory adjustments to the system at this time.
Video Walkthrough
Step-by-Step Guide
You can navigate to the lost inventory log via the top navigation; Products > Lost & Found Inventory Log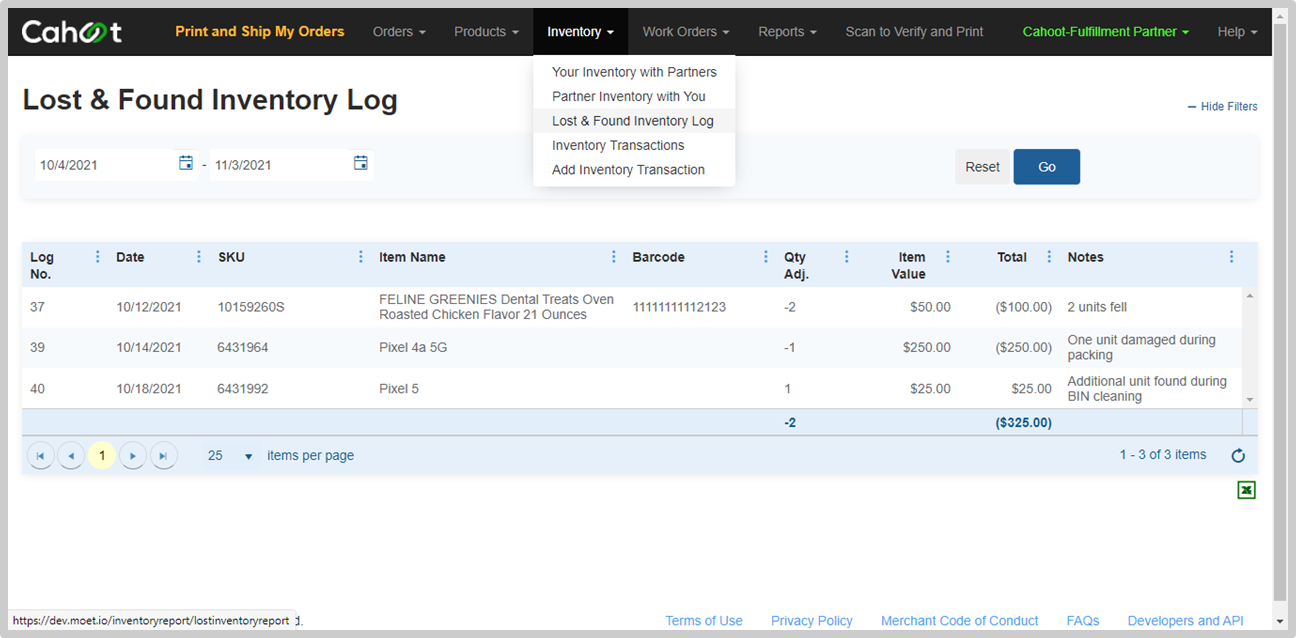 Here you can see all adjustments that were made, which SKUs on what dates, the adjustment quantity, and any notes.

You can use the top filer to adjust the timeframe, as well as adjust the grid as needed.