How to use Cahoot's Inventory Management Module
Inventory is tracked for Warehouse Exchange SKUs at fulfillment partner locations. Any and all orders, shipments, adjustments and audits for Warehouse Exchange SKUs are tracked, and can be searched and reviewed as needed.
Video Walkthroughs
Sellers
Shippers
Step-by-Step Guide
Inventory is tracked at partner locations using three metrics;

A. Qty Available is the available inventory for new orders at the Partner location. This is the number of units available for additional order fulfillment.
B. Qty Committed is the count of inventory that is physically present at the Partner location but have been earmarked for existing orders that have not yet been processed.
C. Qty On Hand is the actual count of inventory on hand in the warehouse at the Partner location.
When new orders are assigned to the partner location for fulfillment, the Qty Available will decrease, the Qty Committed will increase, and the Qty on Hand will remain the same.
Example: A new order for this SKU is assigned to the partner warehouse location. One of the Qty Available is now assigned to this order; the Qty Available decreases, while the Qty Committed increases. No actual inventory has left the warehouse, so the Qty On Hand remains the same.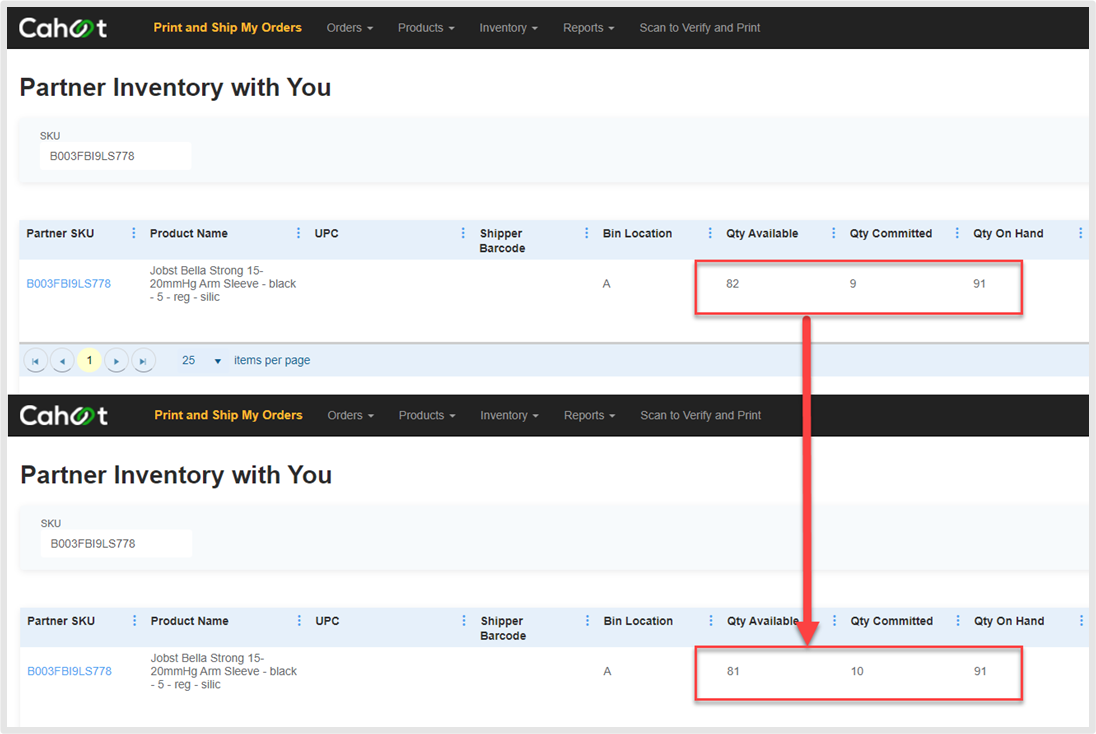 As orders are moved to Shipping Label Ready status, inventory is removed from Committed status and the Qty On Hand also decreases, as the inventory is no longer in the warehouse, but now packaged for shipment.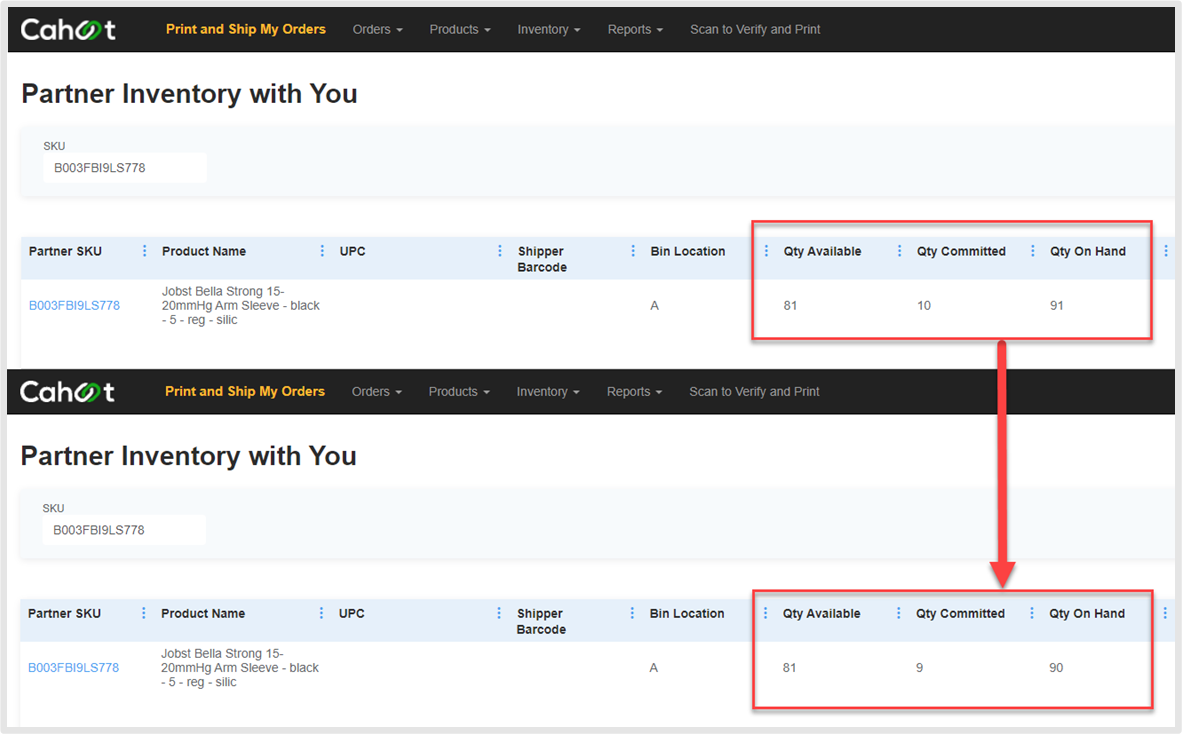 All inventory changes from order fulfillment, and any other inventory adjustments for partner inventory are all tracked and recorded. Merchants can view Warehouse Exchange SKU inventory transactions via Inventory > Inventory Transactions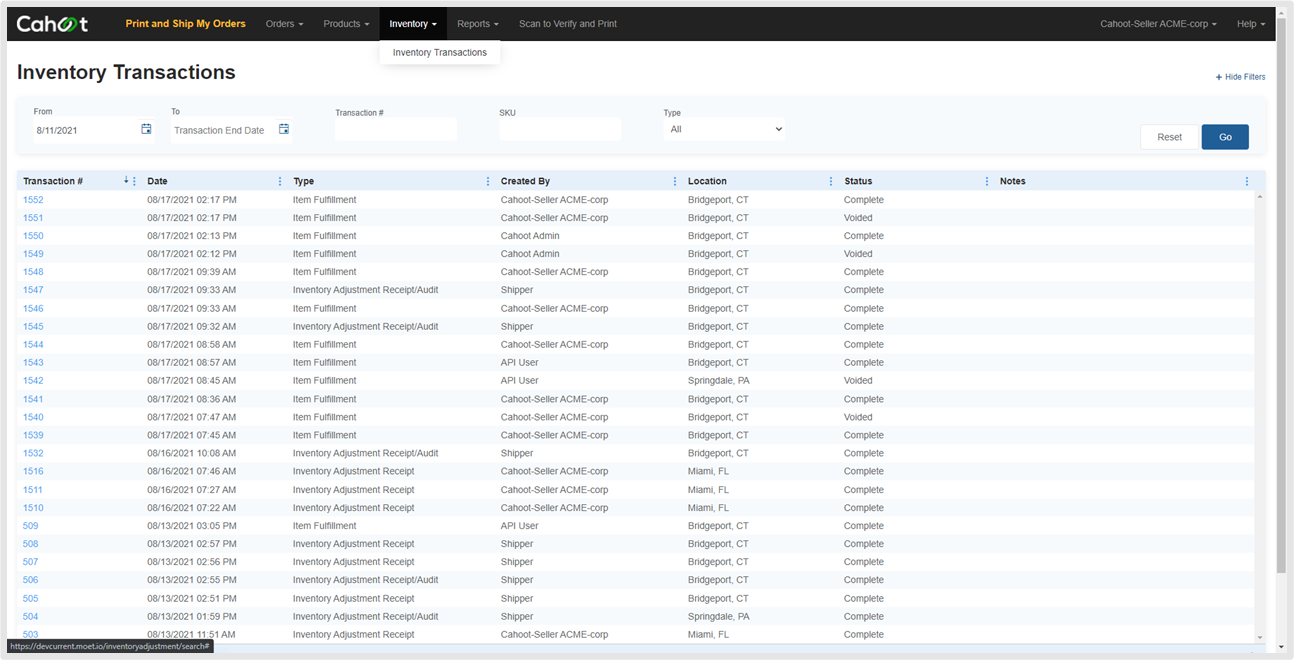 When searching by SKU, all transactions containing the SKU will be returned

All fulfillments and adjustments are also tracked at the SKU level; you can open the SKU details via Products > All Products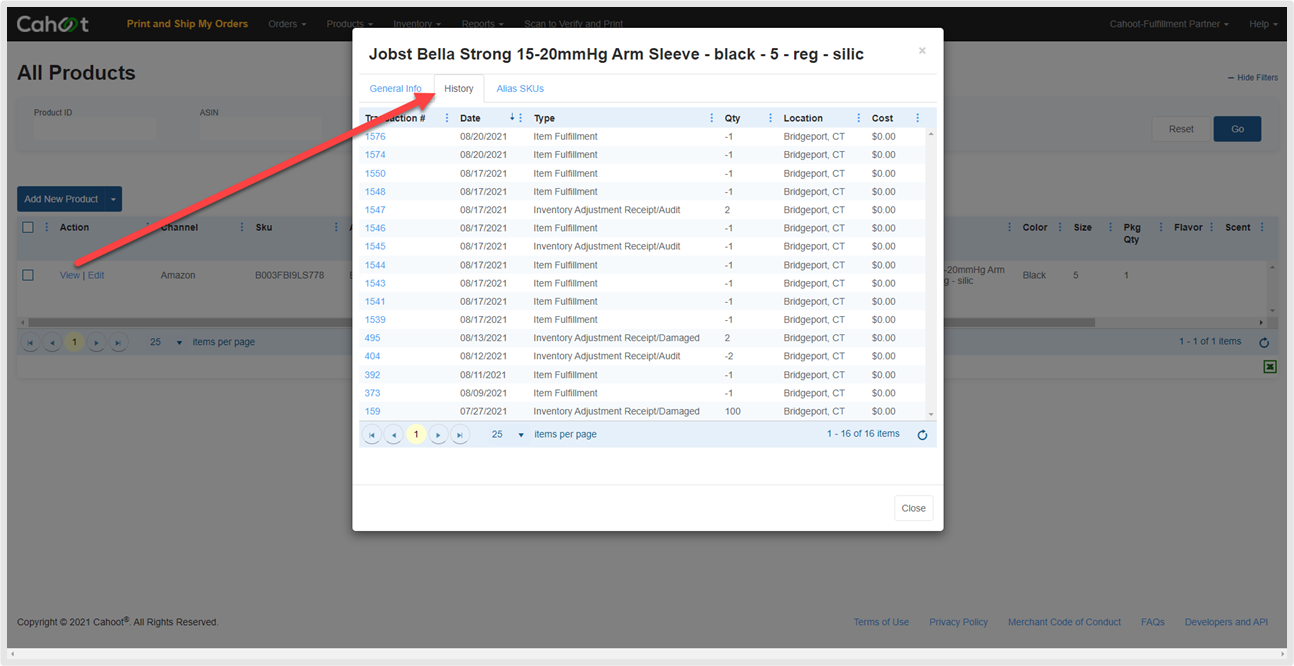 Alternatively, you can open the SKU details from within order details as well.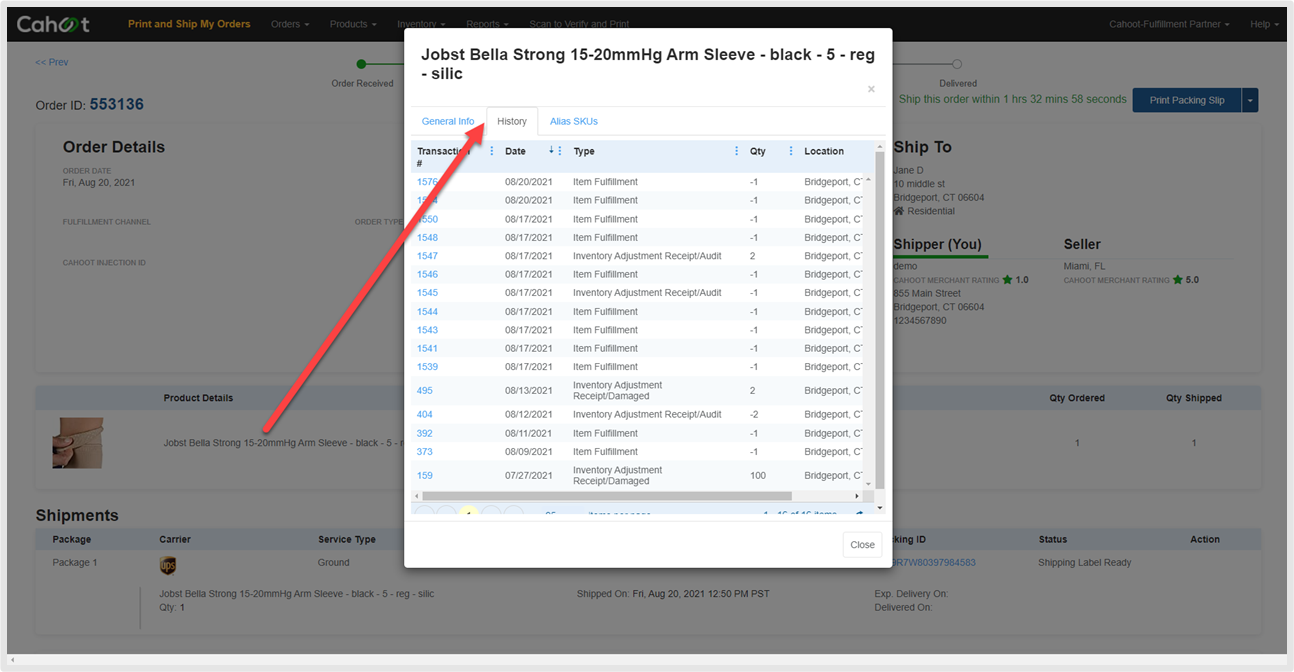 The History tab shows all the completed inventory transactions for the SKU; this list is simplified compared to the full Inventory Transactions features.