Configuring Alias SKUs (multiple SKUs for the same product)
Some merchants may have multiple SKUs for the same product; each of these multiple SKUs are actually the same physical product. Instead of listing duplicate SKUs all for the same product, Cahoot allows merchants to add aliases to a SKU so any order for one of the aliases uses the primary SKU data. When an order comes in for an alias SKU, Cahoot will process the order using the primary SKU's information, preventing duplicate SKU and packaging data from being needed to process your orders.
Video Walkthrough
Step-by-Step Guide
You can configure your products' alias/alternate SKUs under Products > All Products. Find the SKU you want to add alias SKUs for, and click Edit.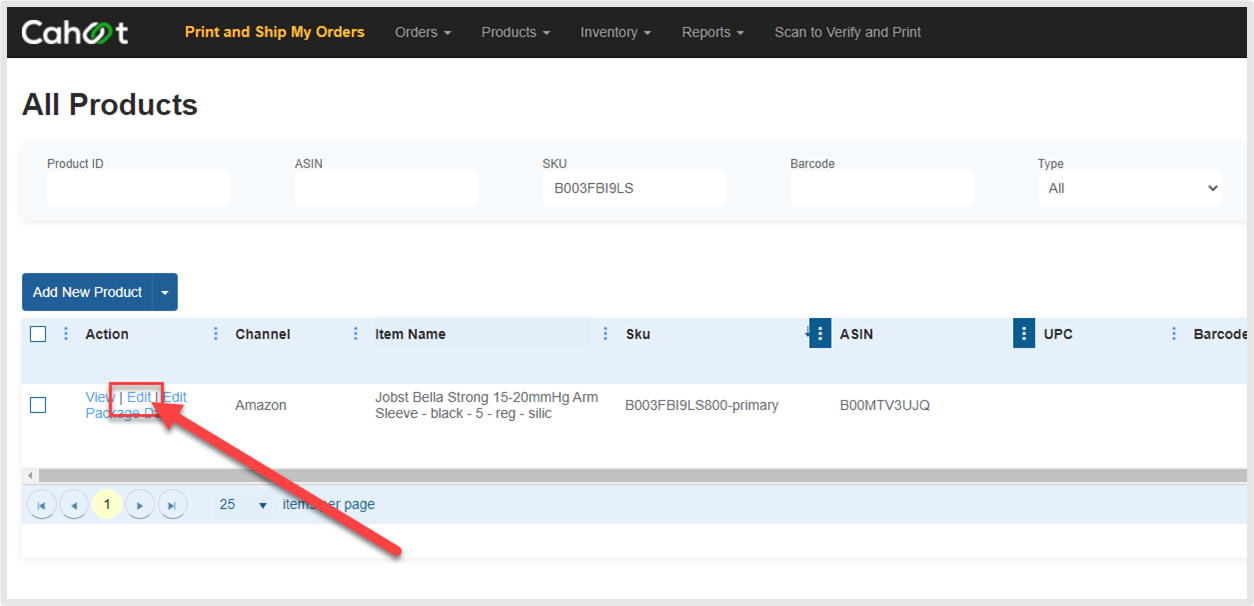 In the product editor, click on the Alias SKUs tab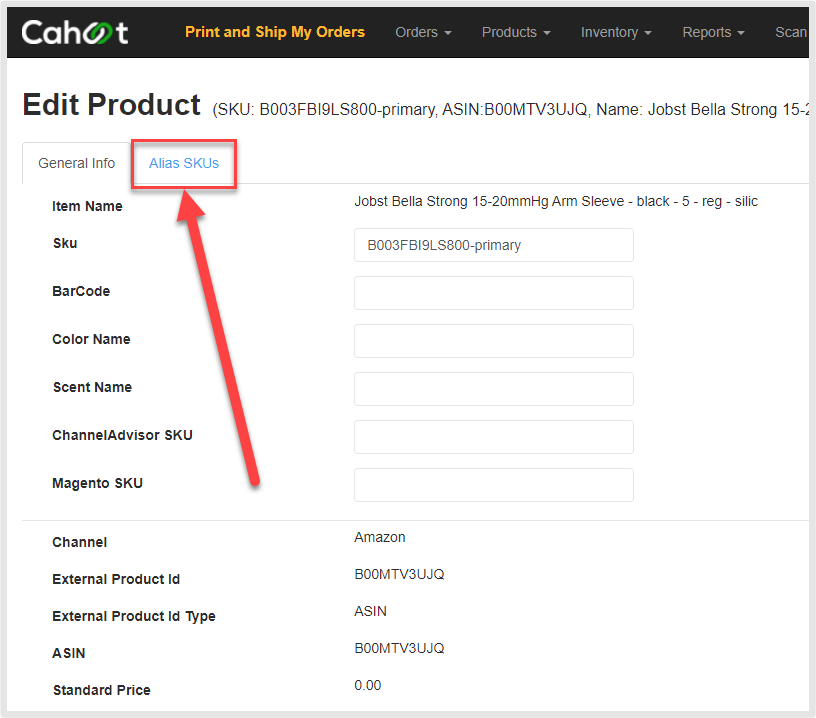 On the Alias SKUs tab, you can add SKUs directly using the GUI, or in bulk
SKU is a required value, but you can also add ASIN and Item Name information if it's different from the primary SKU.
When adding alias SKUs in bulk, each line needs to be comma separated;
SKU1,ASIN1,ItemName1
SKU2,ASIN3,ItemName2
SKU3,ASIN3,ItemName3

Up to 25 SKUs can be added at a time.
Cahoot validates Alias SKUs to ensure no duplication. If there's a duplicate alias SKU, the error notice will inform you which SKUs are duplicate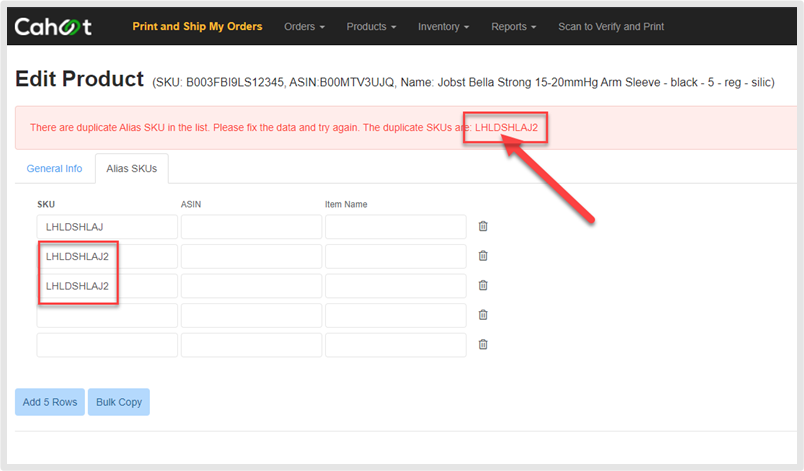 If an order occurs for an Alias SKU, Cahoot will show both the specific Alias SKU as well as the primary SKU on the order details.