Connect Your Walmart Store
To connect your Walmart account, please submit your Walmart API Credentials using the Walmart Integration Form and Cahoot Support will let you know when the configuration is complete :
The following information is required, and the steps below demonstrate how to collect these credentials:
Step-by-Step Guide
1. Log in to your Walmart Developer account to access your API Keys Management page.

2. Under the Production Key tab select Add New Key For A Solution Provider.

3. Next, under the New Delegated Access Key popup use the Select Solution Provider drop down to find "Cahoot" and select Next.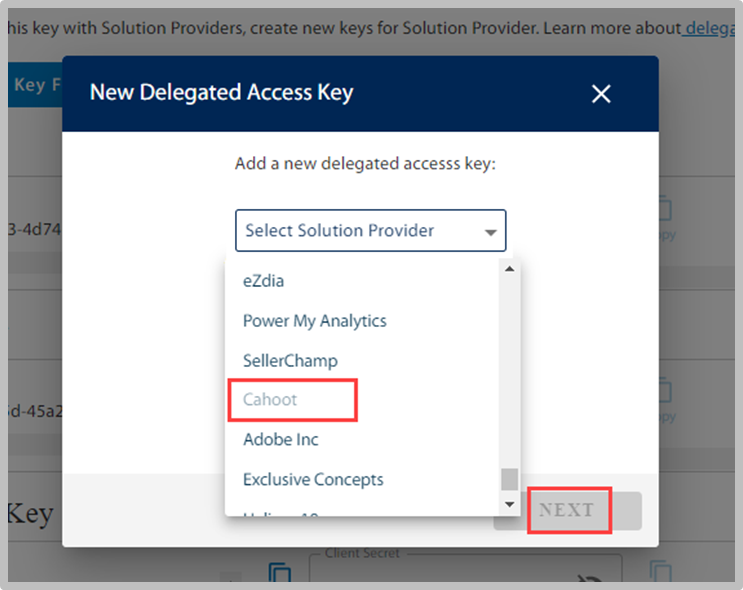 4. Copy the Cahoot Client ID/Client Secret and submit to our Walmart Integration Form

Here's Walmart's developer documentation, if needed:
https://developer.walmart.com/#/apicenter/marketPlace/latest#apiAuthentication