To remove damaged or expired inventory, simply create a Work Order for Inventory Removal (instructions below) and we'll take care of it. Please make note of the removal guidelines below before submitting your request.


Removal Guidelines
How to Request: Submit your Work Order for Inventory Removal.


Lead Time:

14-21 business days, but it can take up to

30 days or more during peak seasons.


Shipment Process: Cahoot manages all return shipments including carriers used. Cahoot is not responsible for items damaged or lost in return transit. Removal shipments always include insurance unless otherwise explicitly declined by Sellers in writing.


Restrictions: PO, APO, FPO, and/or DPO shipping addresses are not supported at this time.


Prerequisites: Payment for removal requests are due in advance of processing. Accounts must be current and in good standing. Past due and/or suspended accounts are not eligible for removals until they are brought current.


Fees: Fees for removals will apply, $99 minimum.


Note: We do not support inventory disposal or liquidation at this time.
Step-by-Step Guide
1. Navigate to Work Orders > All Work Orders.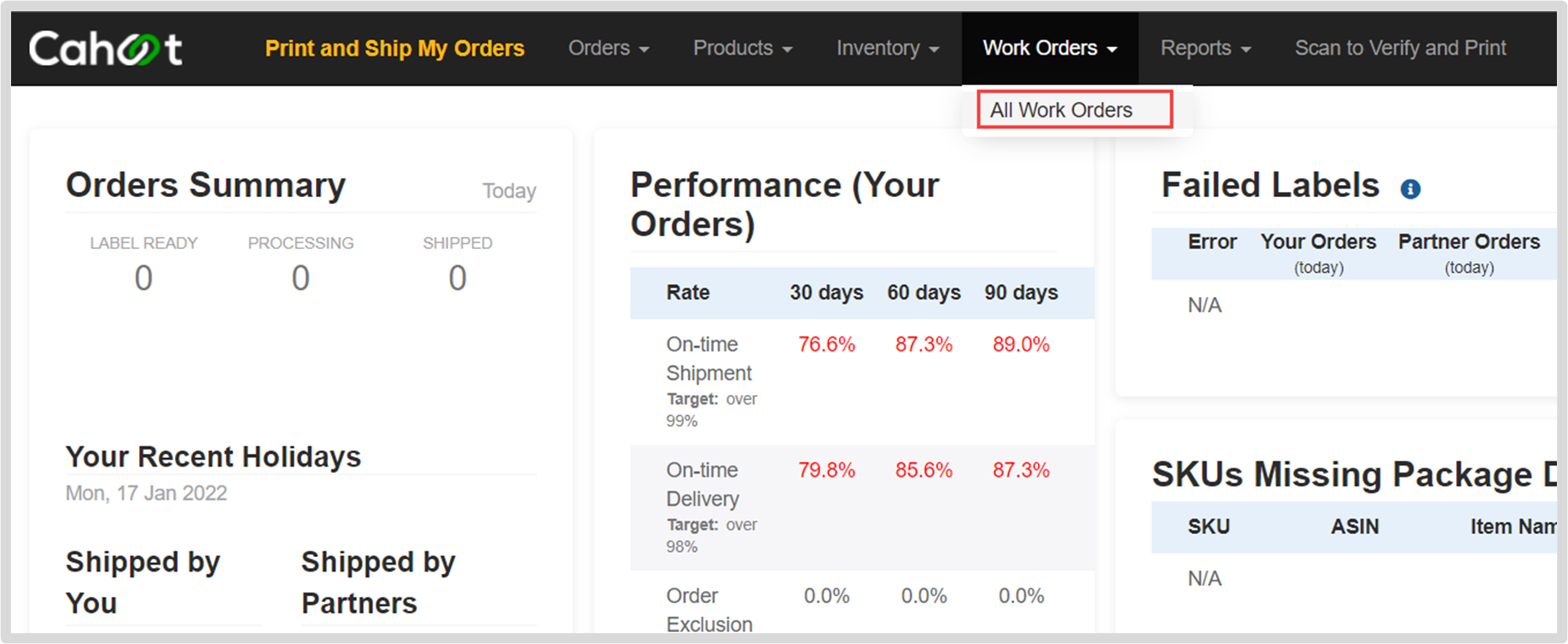 2. On the Work Order page select the Add New drop down and choose Inventory Removal.

3. Add a Job Name, Type, Job Location and select Inventory Removal under the Type drop down. Next you will select the SKUs you want to remove towards the bottom of the page and submit the Work Order for Pending Approval. Learn more about Work Orders.