It is very simply to reprint shipping labels in Cahoot. There are various reasons to why you might need to reprint a label. For example, a printer issue can cause problems with the information displayed on the label, such as, bar-code and customer address. In this case, you would want to fix the printer and then reprint the shipping label. In this article, we will go over the steps for reprinting existing labels in Cahoot.
Step-by-Step Guide
1. Go to Orders > Shipped.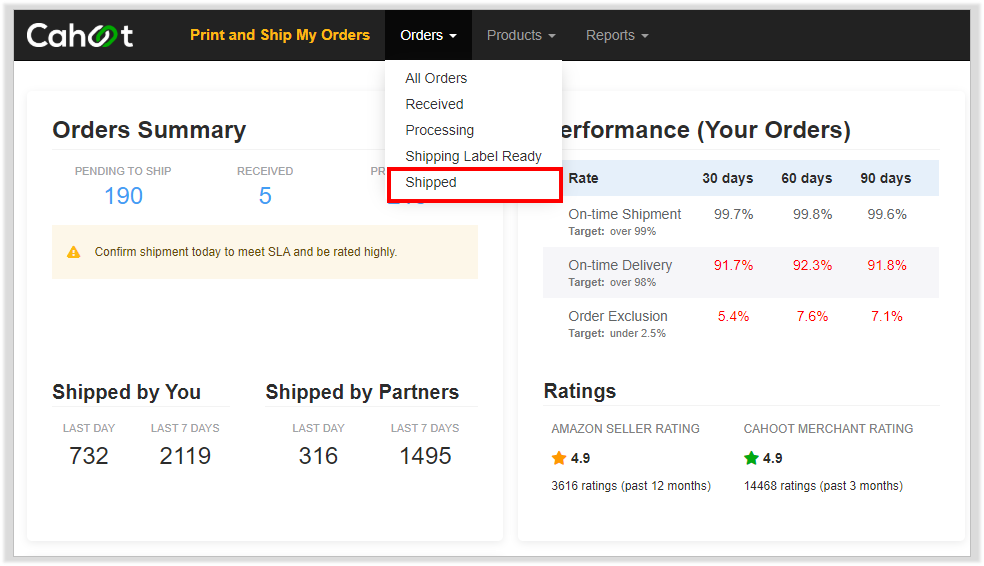 2. Select the Your Shipments tab.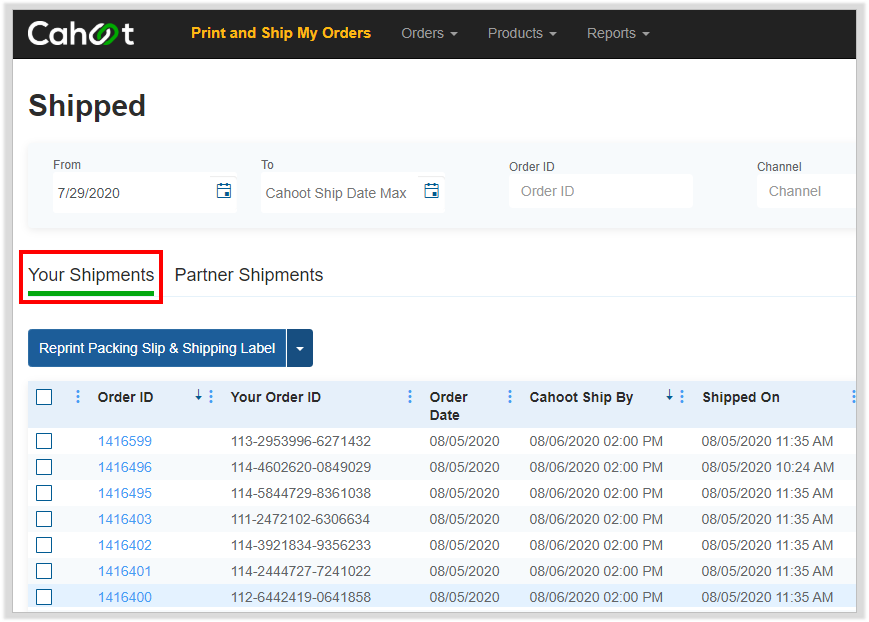 3. Here you can reprint labels in bulk or one at a time.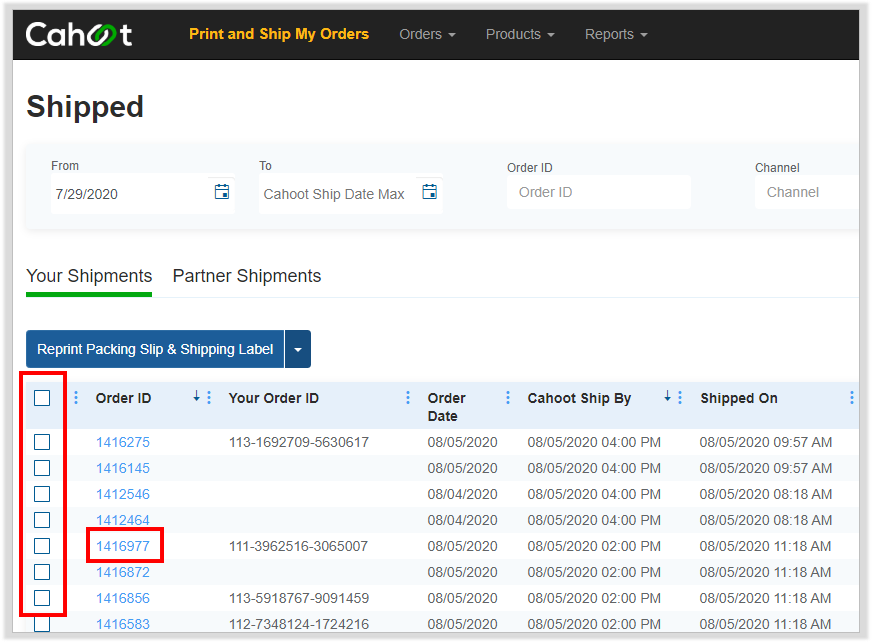 4. Printing in Bulk: For reprinting in bulk, select multiple orders by using the check boxes and then choose one of the Reprint Options.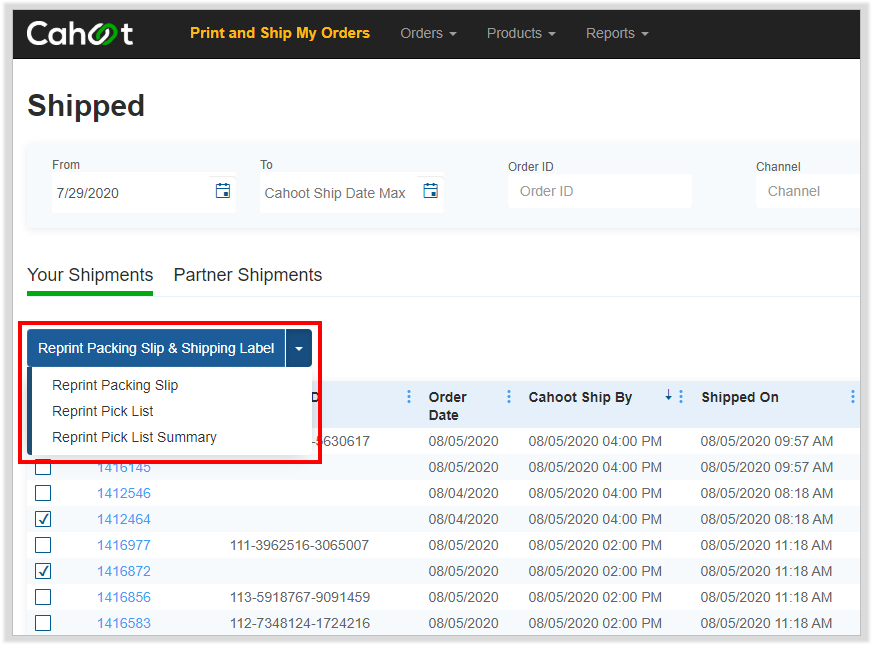 5. Printing One at a Time: To reprint one at time just select a single order from the Your Shipments grid or click the Order ID to open each Sales Order page and reprint from there one by one.