The Invalid Customer Address is one of the most common sources of error in the auto-label generation process. Orders with invalid addresses will be tagged with Manual Review and Invalid Customer Address and shown in the Failed Labels Report.
Note: You can ship orders to P.O. Boxes in Cahoot. However, since most carrier services do not deliver to P.O. Boxes, your carrier options will be limited to USPS, FedEx Smartpost, and UPS Surepost. In this case, Cahoot will automatically create labels with the cheapest rate among those carrier services.
Video Walkthrough
Step-by-Step Guide
1. Go to Failed Labels in the Cahoot Dashboard and click on the number of failed labels next to Invalid Customer Address.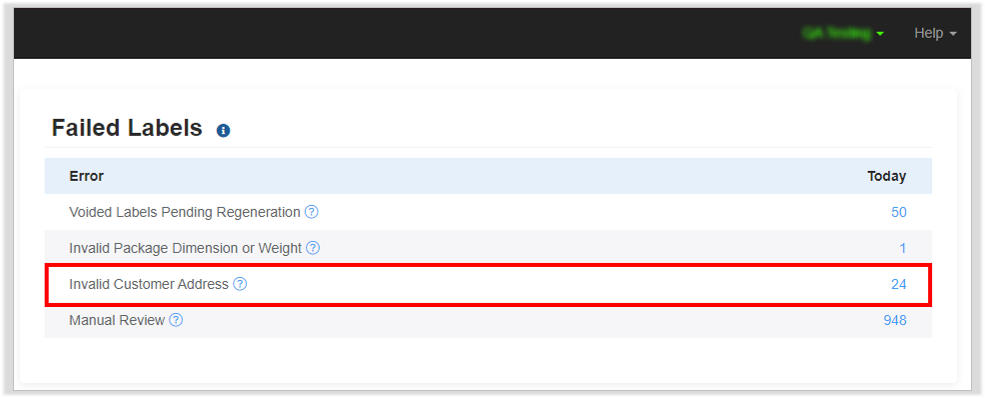 2. Click Create Label for an order to validate the customer address and manually create a shipping label.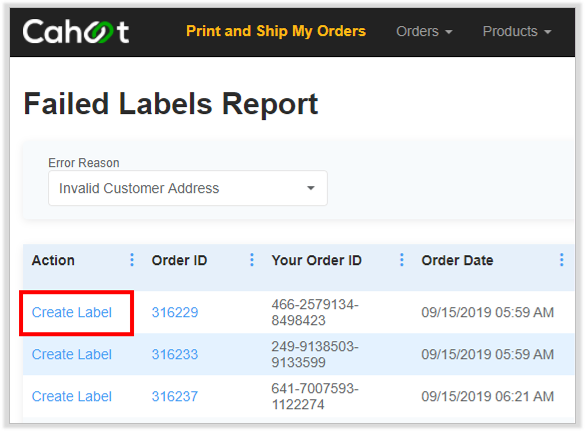 3. Click Edit Address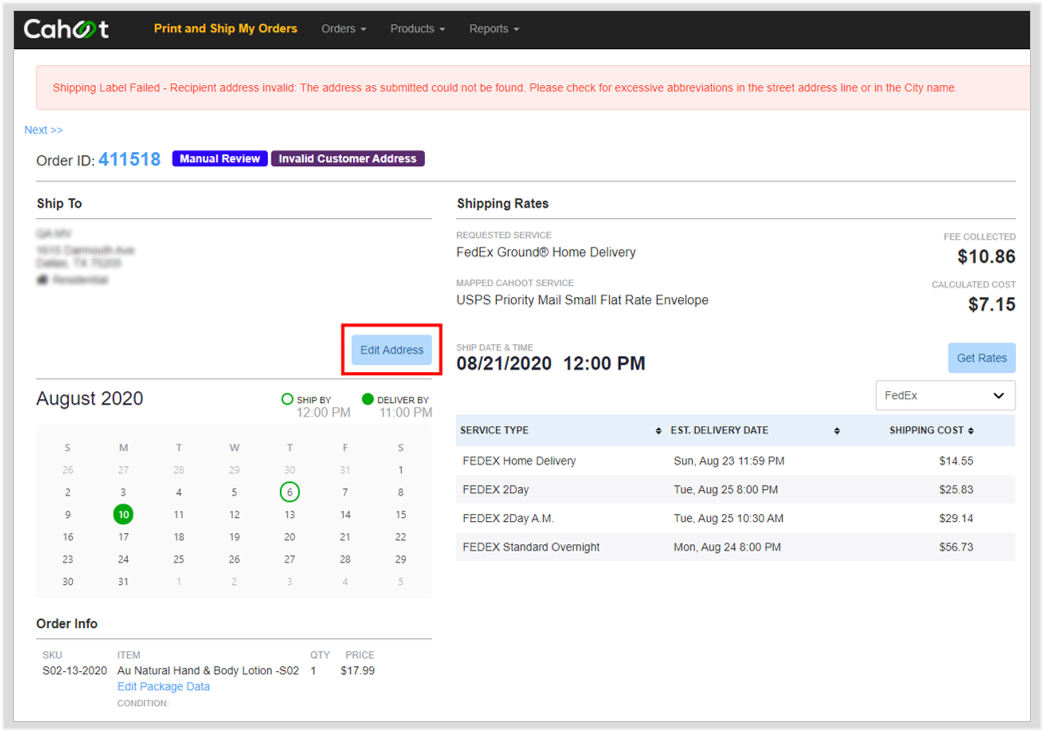 4. Enter a new customer address and click Validate Address. This brings up suggestions on the correct address to use.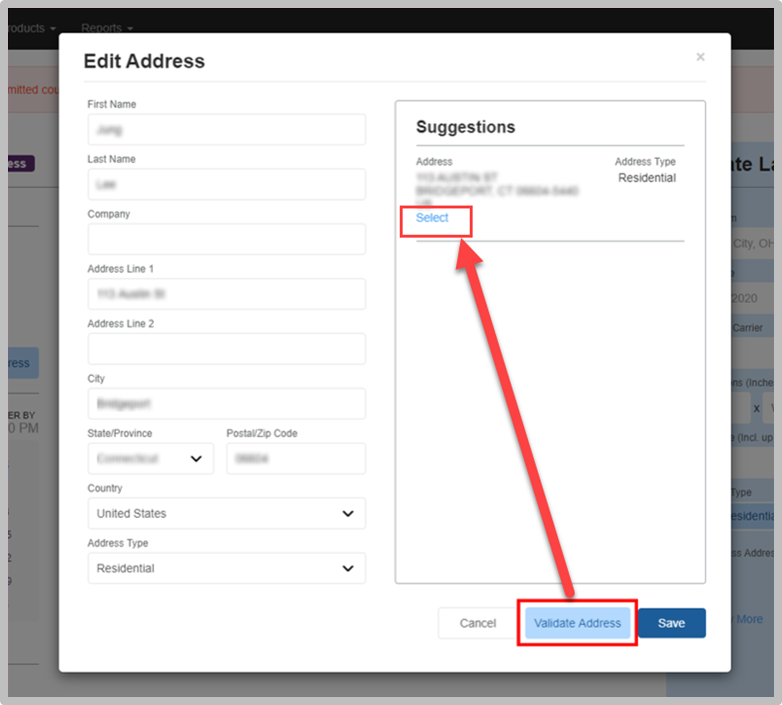 5. Save the correct address
Manually Creating Shipping Labels
Note: Instead of validating the customer's address you can bypass Address Validation at your own risk by checking the Bypass Address Verification checkbox
6. Manually Create Shipping Label. You can see our full Manual Label Creation article for further details.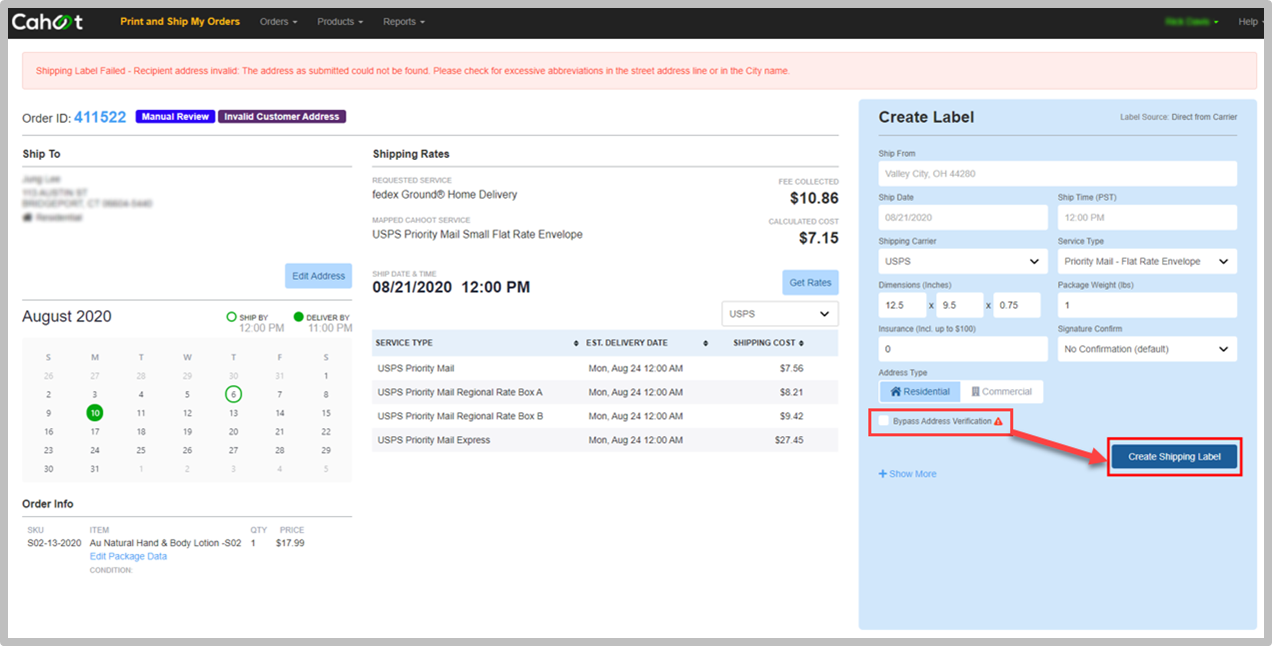 7. After shipping label has successfully created, you can process the order just like any other Shipping Label Ready order