Connect Your Zentail Account
To connect your Zentail account, please submit your Zentail API Credentials using the Zentail Integration Form and Cahoot Support will let you know when the configuration is complete:
If you don't have your API Token readily available, the following instructions will help you capture it:
Step-by-Step Guide
1. Go to Account Settings and Click API Access.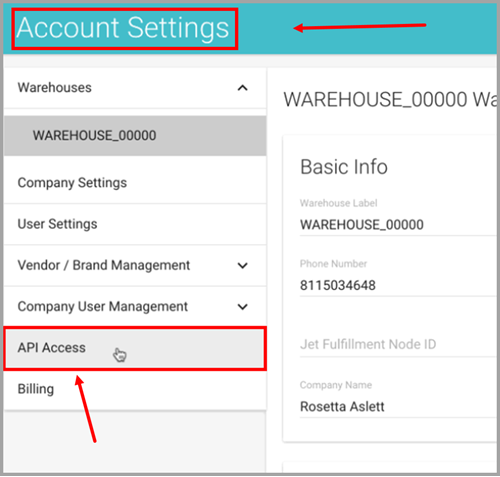 2. Click Generate New Token.
3. Fill out the short Zentail Integration Form, to submit your API Token.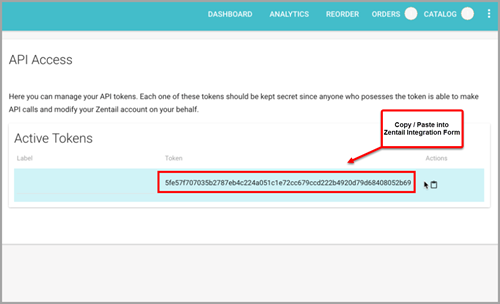 4. Lastly, please notify Cahoot Support when your form is submitted as we don't get automatic notification. You will then receive confirmation when the configuration is complete, and thus, when your Cahoot account is ready to start supporting orders from Zentail.
IMPORTANT:
Cahoot will continue to import Amazon orders directly from Amazon if that channel is enabled in your Cahoot account.
Zentail's API does not distinguish between Walmart orders that are fulfilled by WFS vs. FBM. WFS orders need to be assigned to a *different warehouse* in Zentail than standard FBM orders. By default, Cahoot imports all orders from Warehouse ID = 1 for FBM fulfillment. You can find the Warehouse ID under Account > Settings. In the upper left, selecting a warehouse changes the URL to show the Warehouse ID.