Finding Partner Shipments & Tracking Numbers
Cahoot gives you full visibility into your orders that have been assigned to Shipping Partners for fulfillment. Cahoot deliberately keeps Partner Shipments separate from your own orders to avoid double shipping. This article will provide insight on how to find your optimized orders (partner shipments), customize views, and identify some helpful reports that support your workflow.
Video Walkthrough
Step-by-Step Guide
Finding Partner Shipments from All Shipped Orders:
1. Navigate to Orders > Shipped.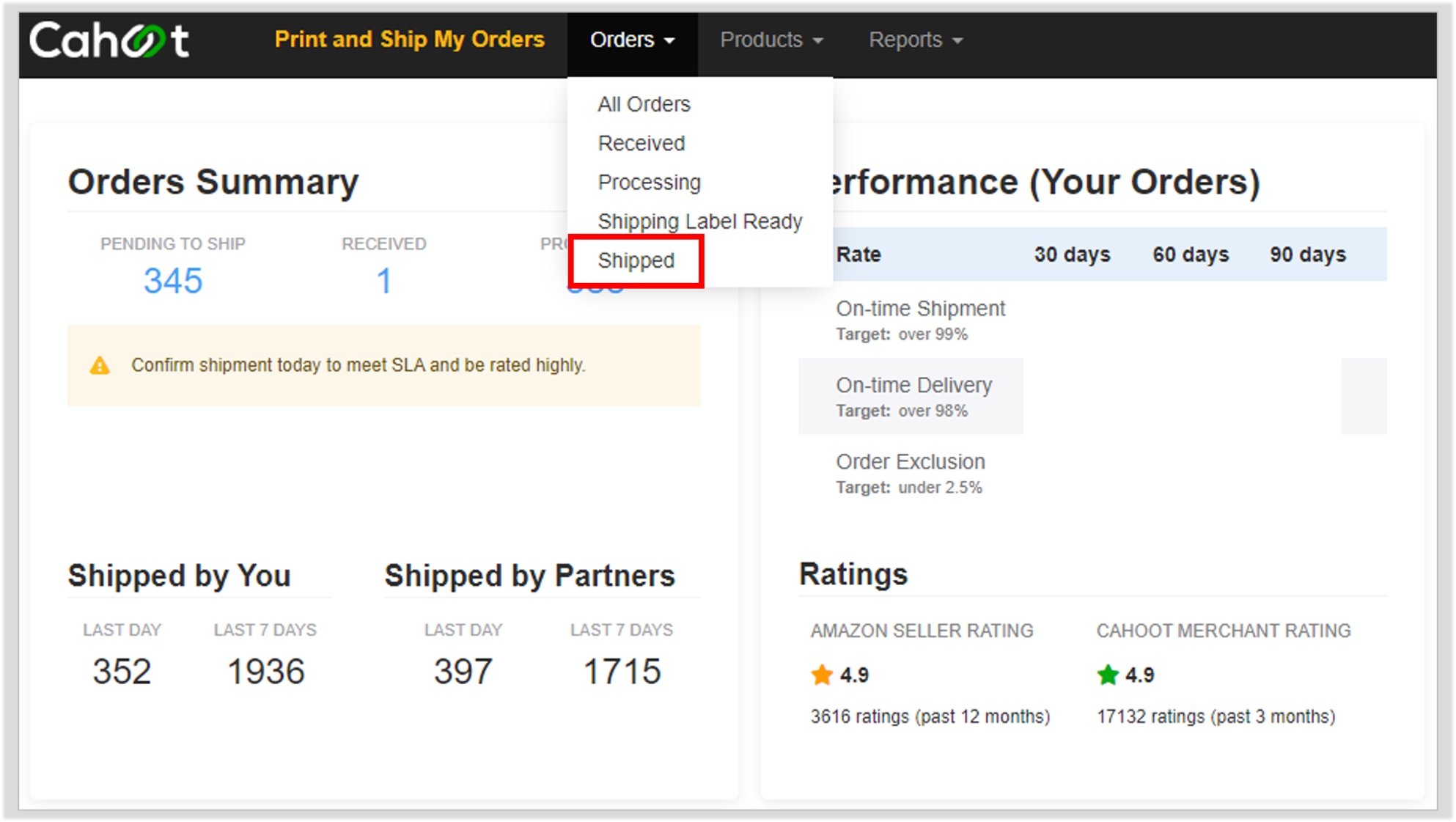 2. Next, go to the Partner Shipments tab, which displays all of your orders fulfilled by Cahoot partners.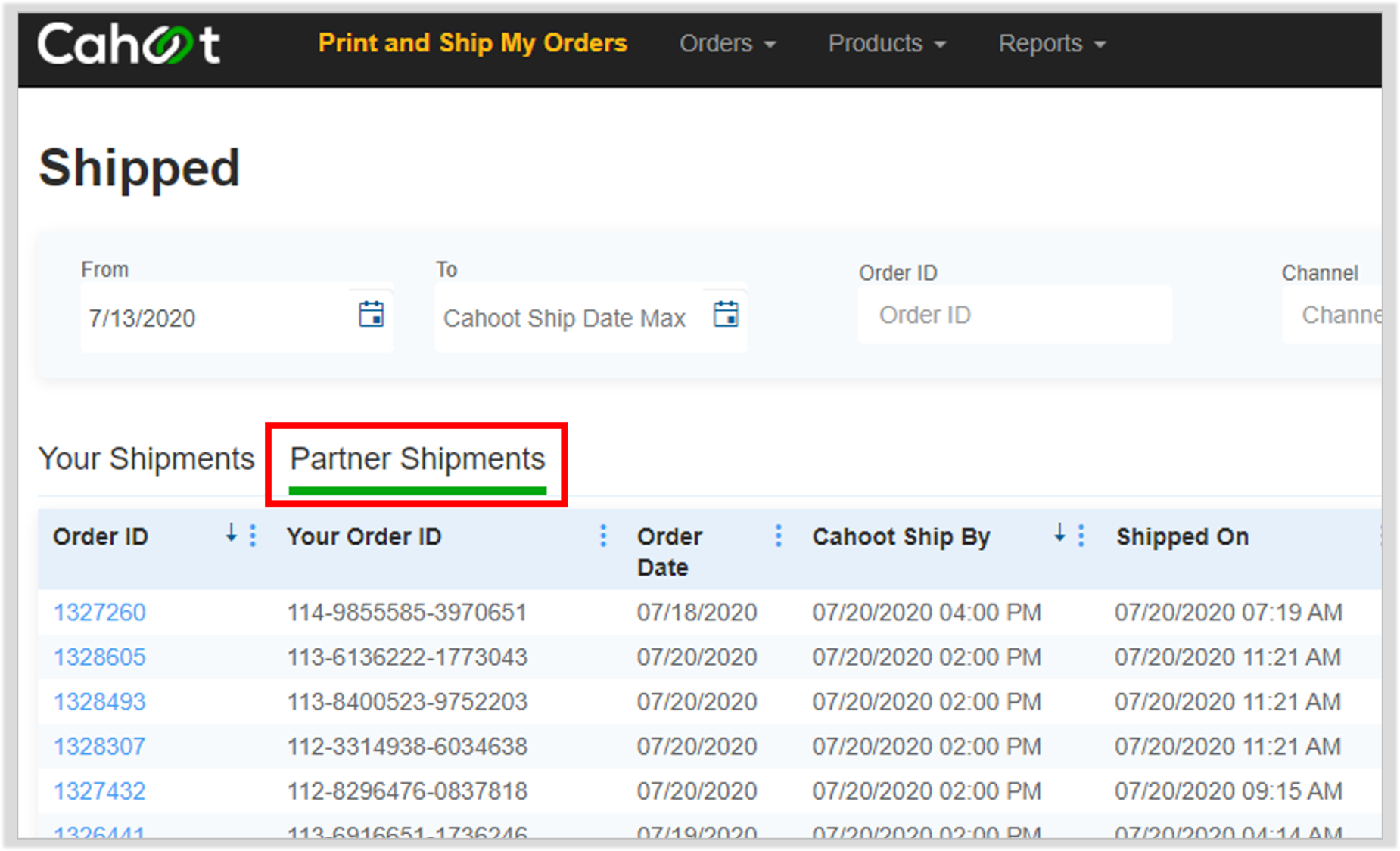 3. Add new Columns by selecting the three dots from any column header and choose the columns you want displayed. For example, choose the column called "Tracking Numbers" to see the tracking ID associated for each order.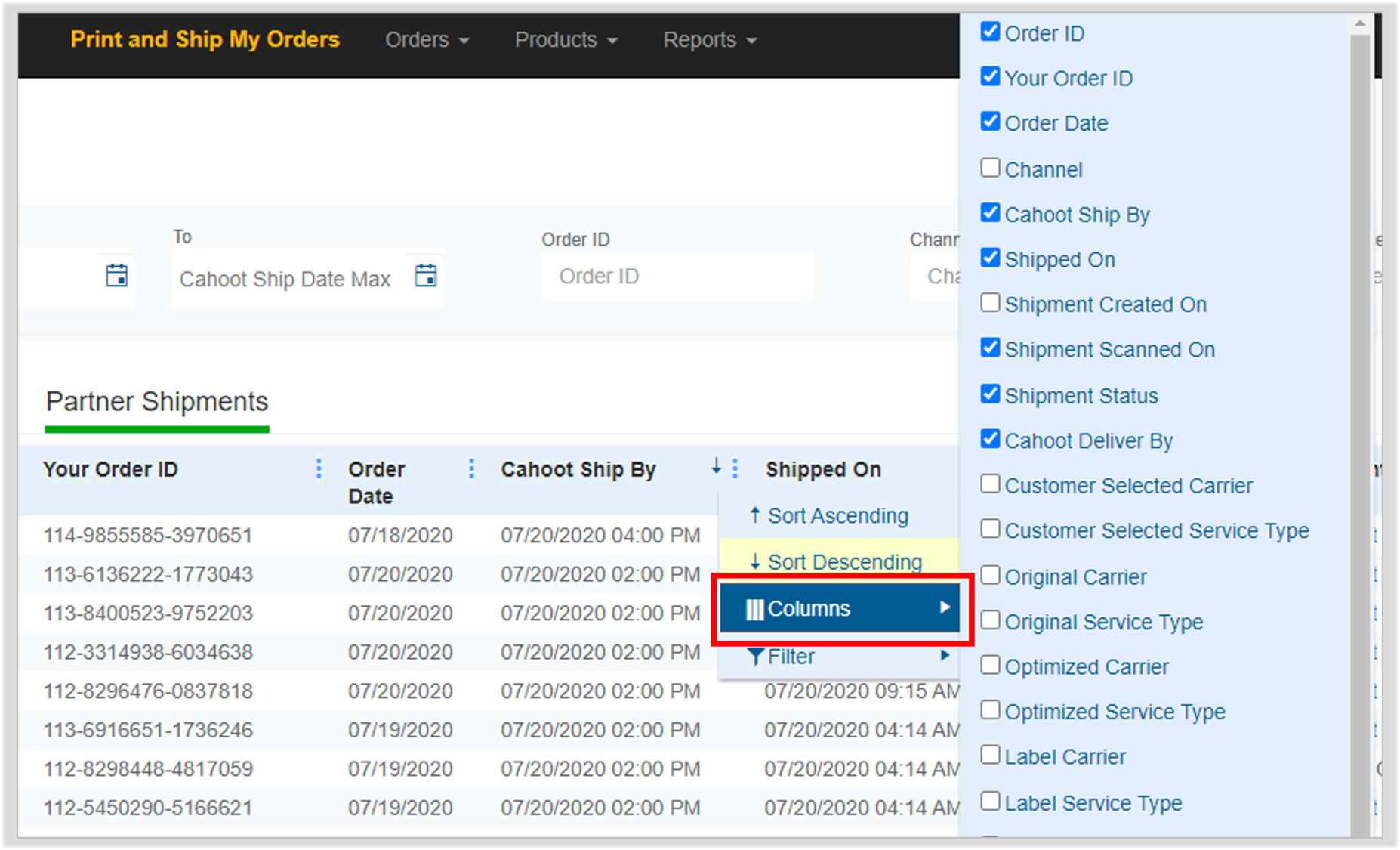 Finding Partner Shipments from the Print and Ship My Orders Page:
1. Go to Print and Ship My Orders > Partner Shipments tab.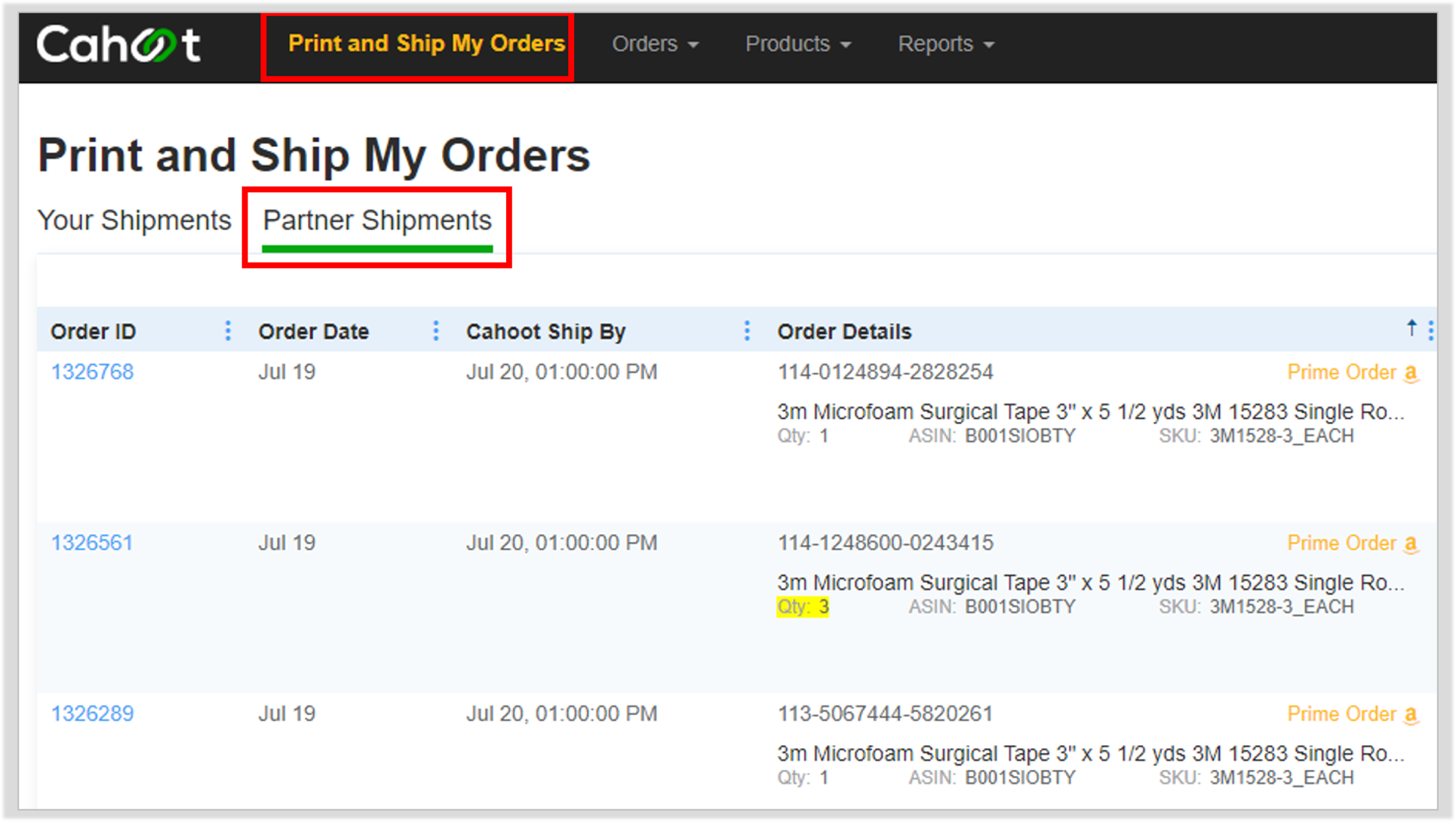 Note: After an order gets assigned to a shipping partner, that order will move to the "Partner Shipments" tab to help you avoid double shipping. However, please note that it is 100% your responsibility to prevent double shipments.
Excluding Orders Assigned to a Partner:
1. Navigate to Orders > Processing.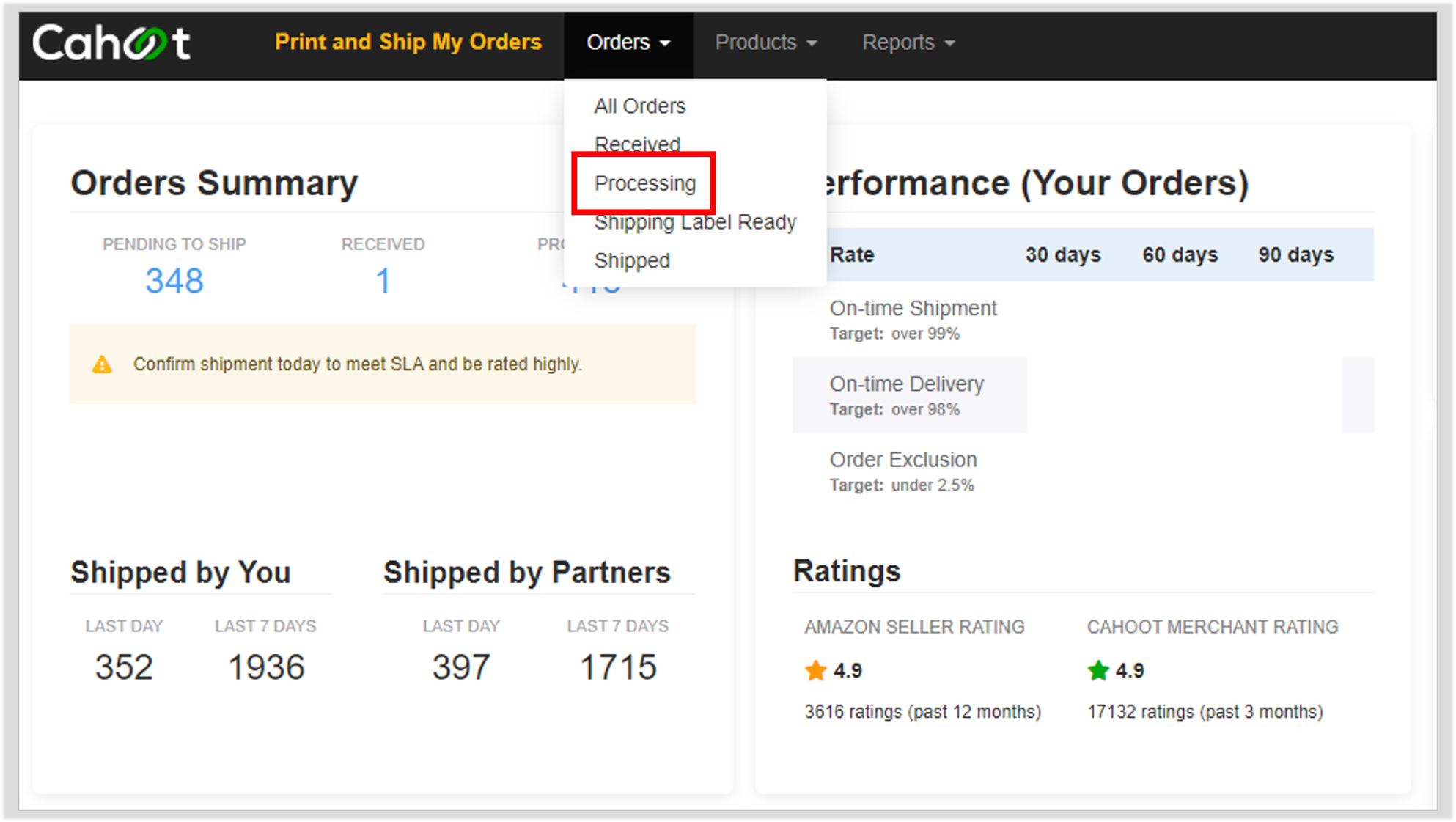 2. Click the Order ID to open the Sales Order page.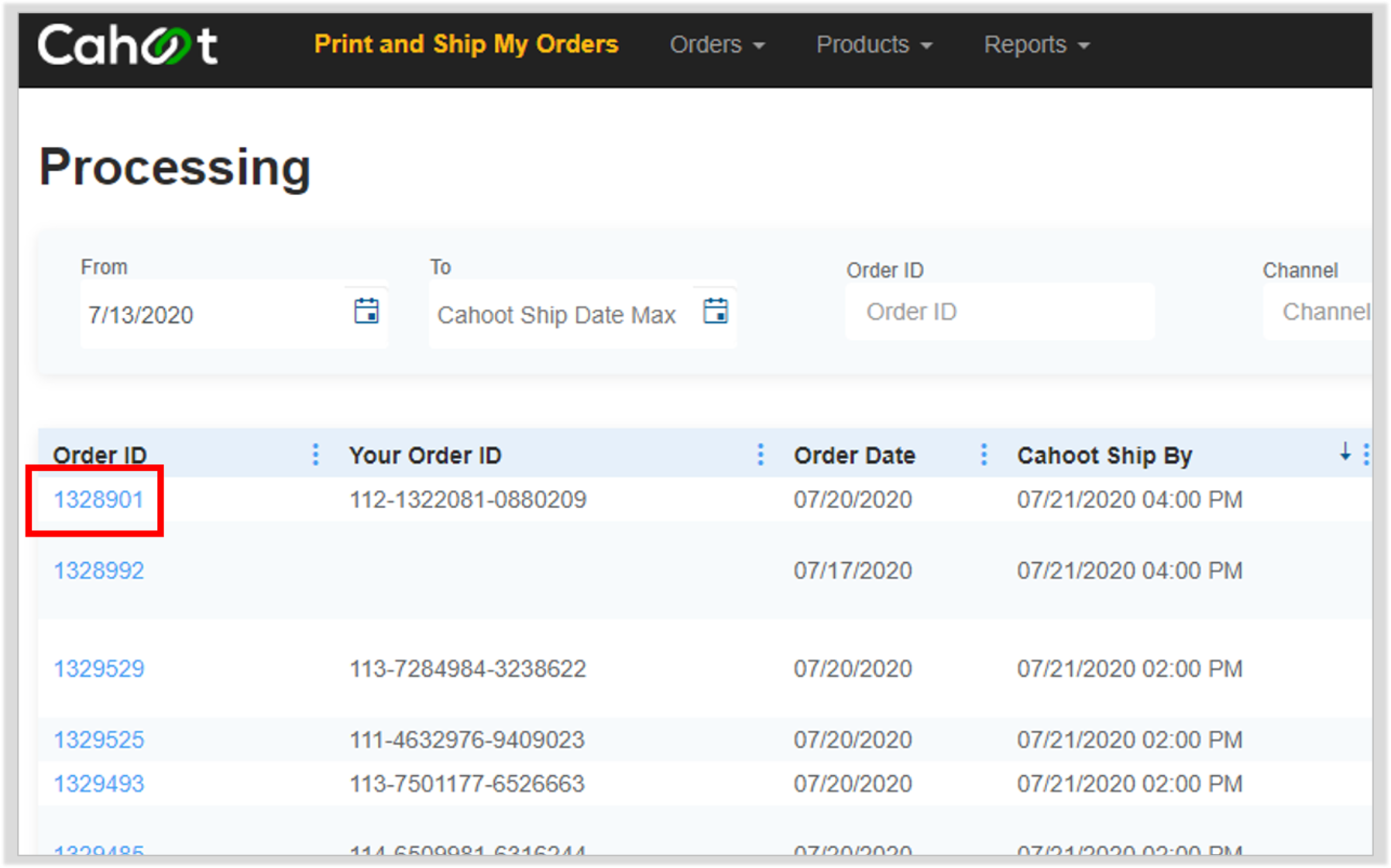 3. Click the Exclude Order button in the top right of the Sales Order page.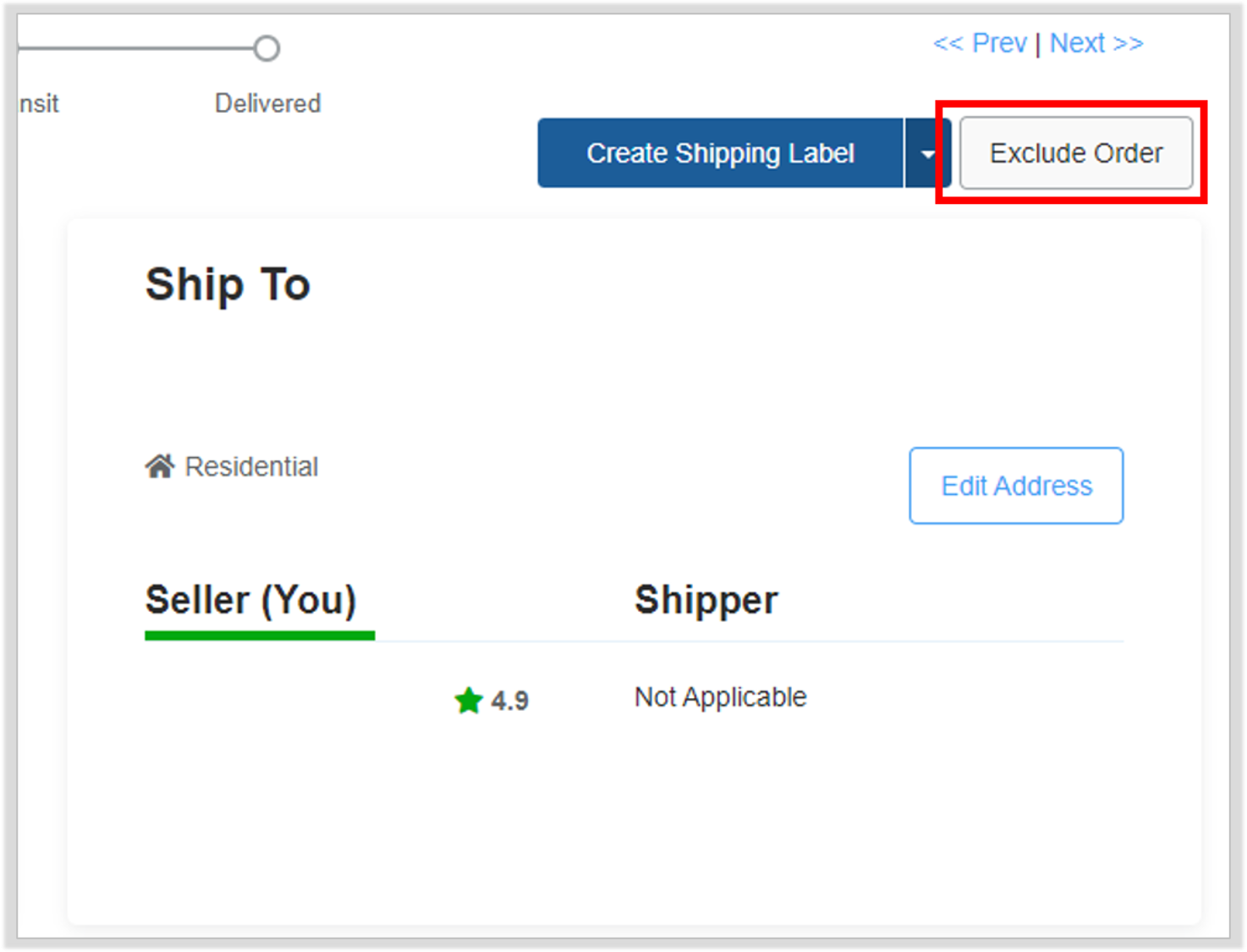 Note: Order Exclusions will negatively affect your Cahoot merchant ratings, so please use it sparingly.