Once you send your inventory to partner's location, you can track them in real time. You can monitor this information to keep your inventory available by replenishing in advance of stock-outs. Please note that Cahoot only tracks inventory in partner's warehouse.
Video Walkthrough
For a video tutorial on the entire process, please watch this video:
Step by Step Guide
1. Navigate to Product > Your Inventory with Partners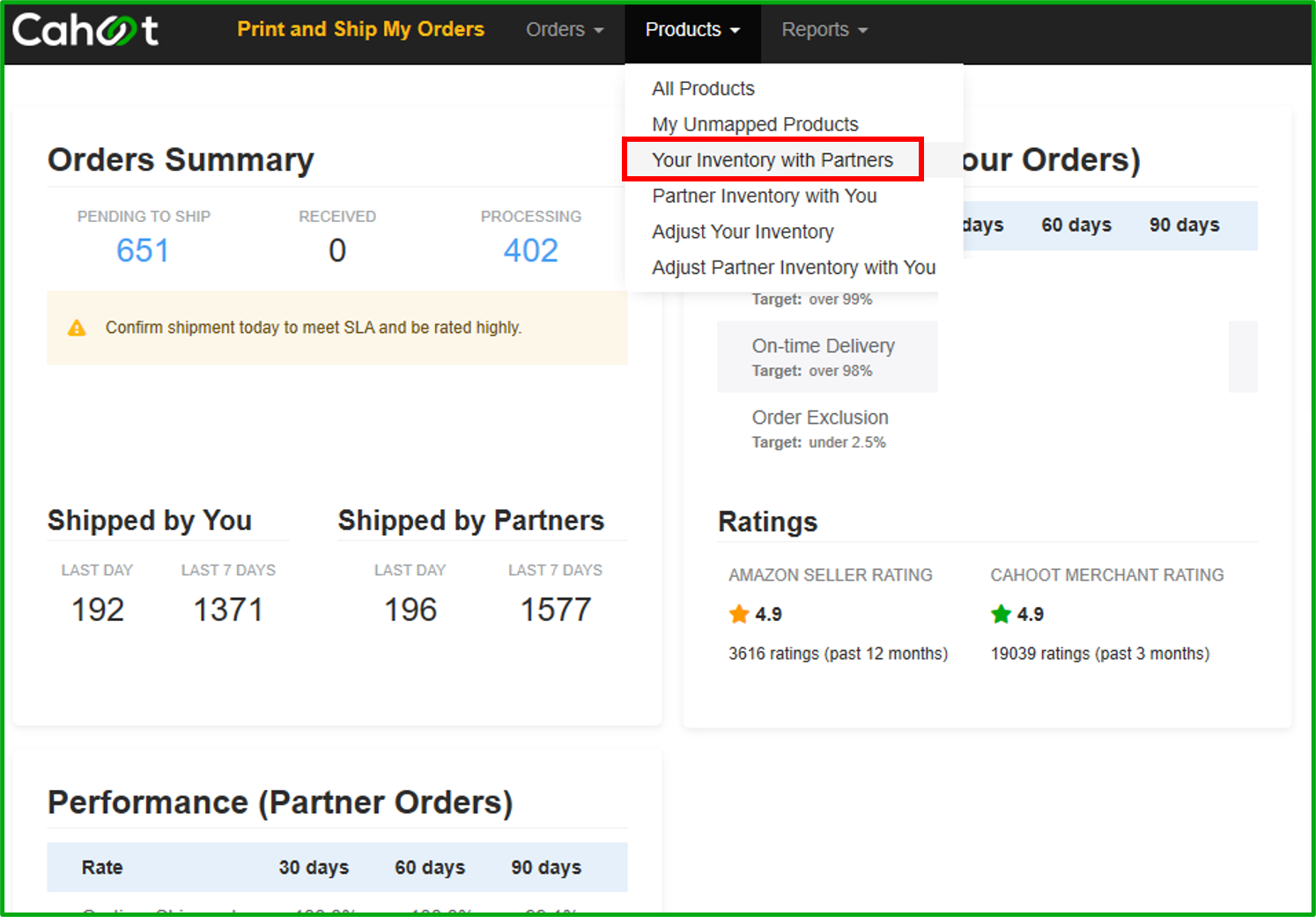 2. Partner Quality Column shows you available inventory in real-time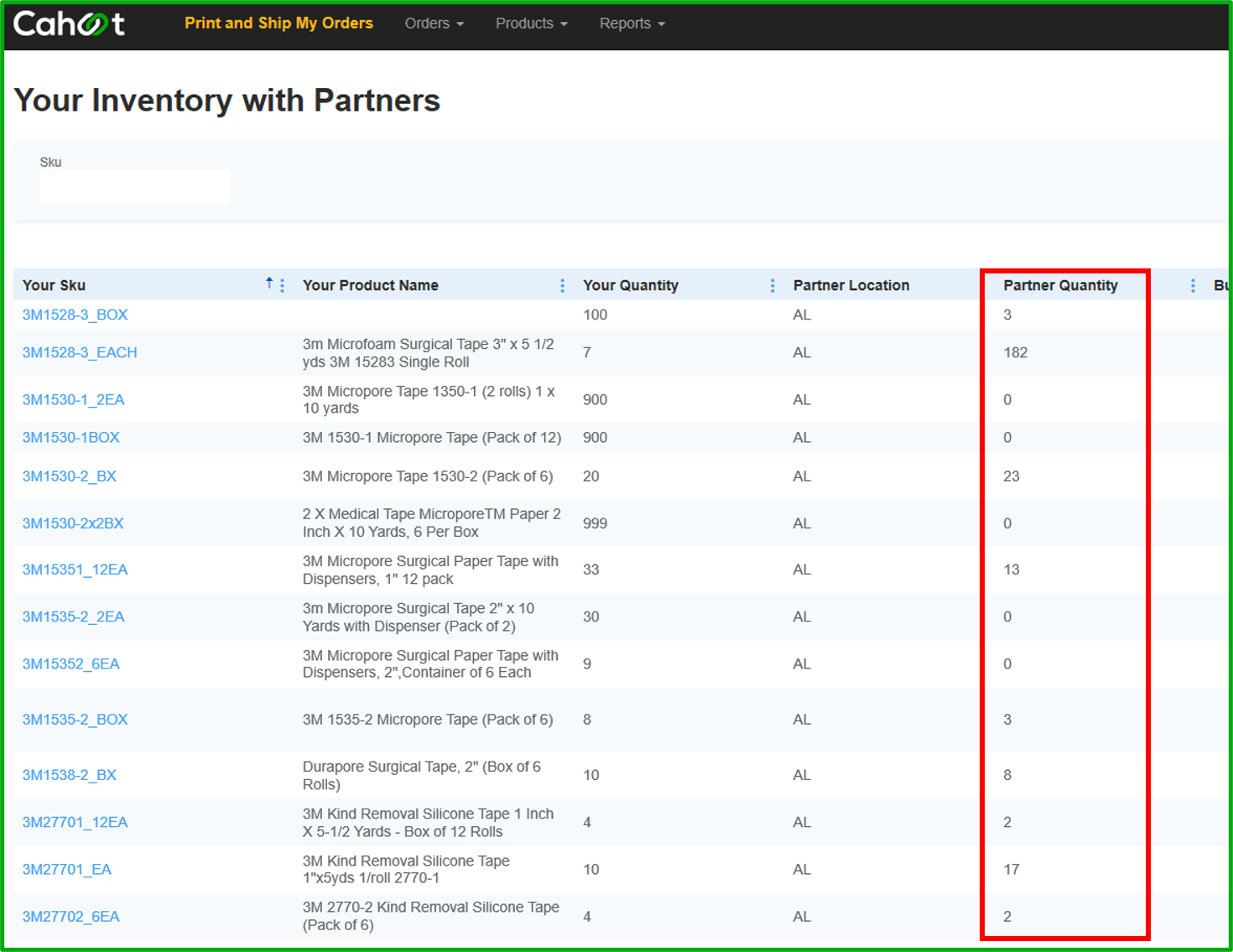 Note: Same-day orders also have been decremented from available quantity.
3. Your Quantity indicates whether you have inventory in your warehouse or not. If the value is positive, it means you are able to fulfill the SKU from your warehouse.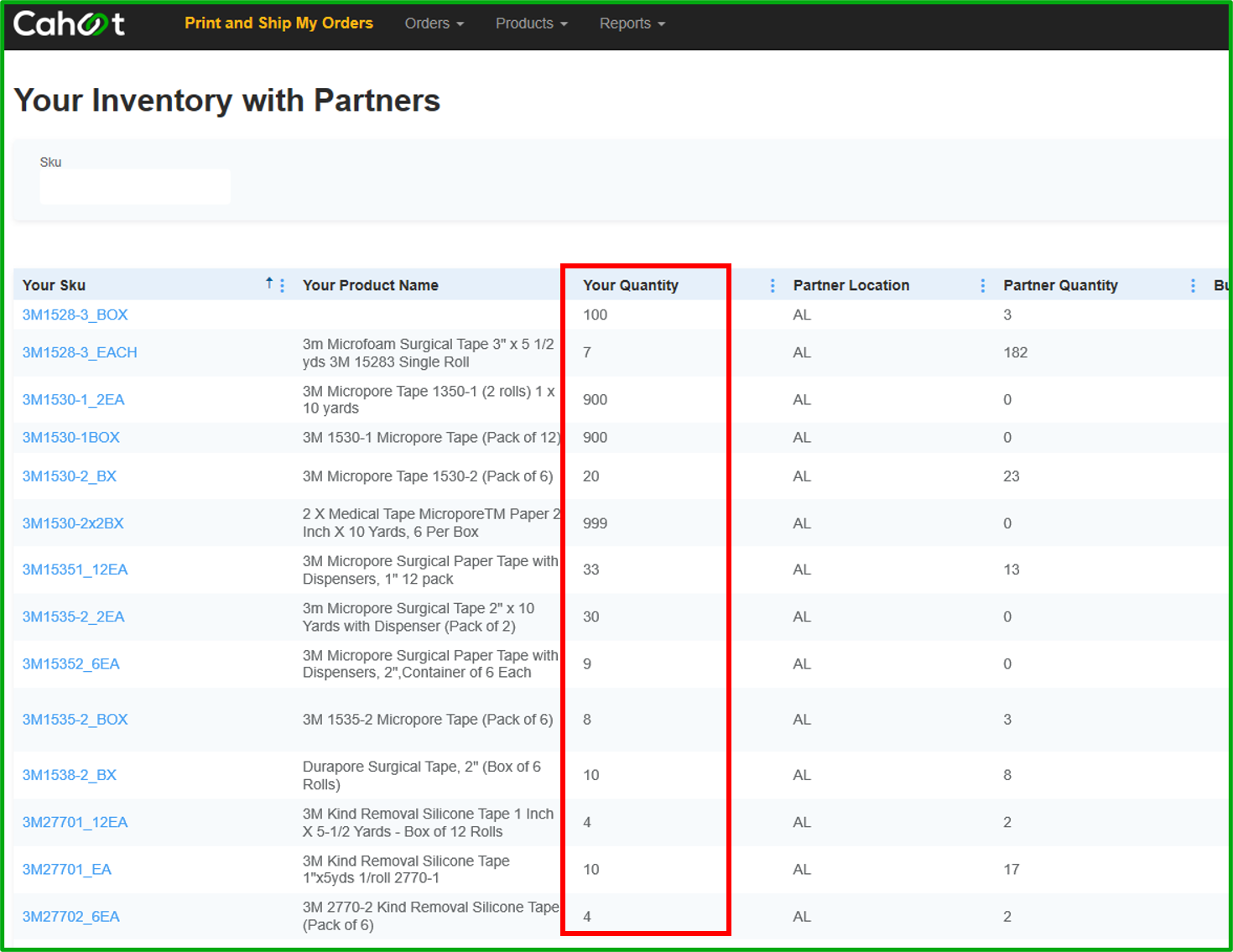 4. Partner Inventory with You tab shows inventory you are storing on behalf of your partners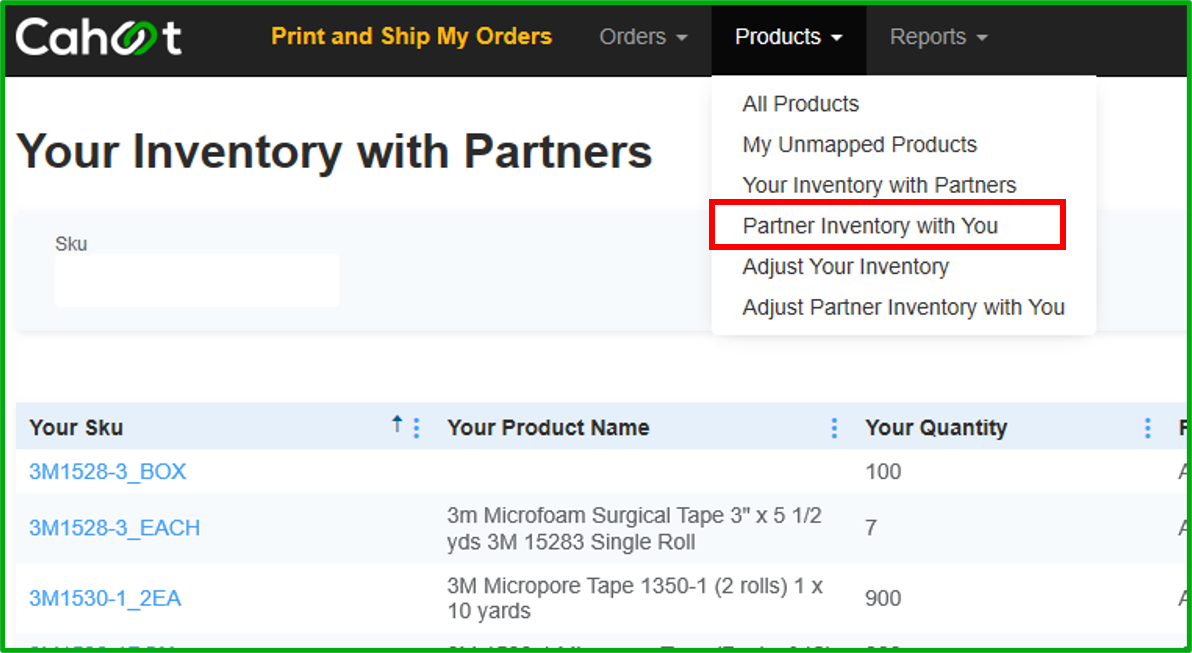 Note: Please make sure not to change any SKU or ASIN without informing Cahoot Support Team. It will break the configuration for order optimization system.