Receiving shipments from the Cahoot Network is relatively straightforward.
You will be given advance notification about contents, quantities, shipping instructions, storage instructions, etc.

Receiving details should be added to the RECEIVING tab of your Cahoot Advance Shipping Notice within 24 hours of delivery, including date, quantity, condition, etc.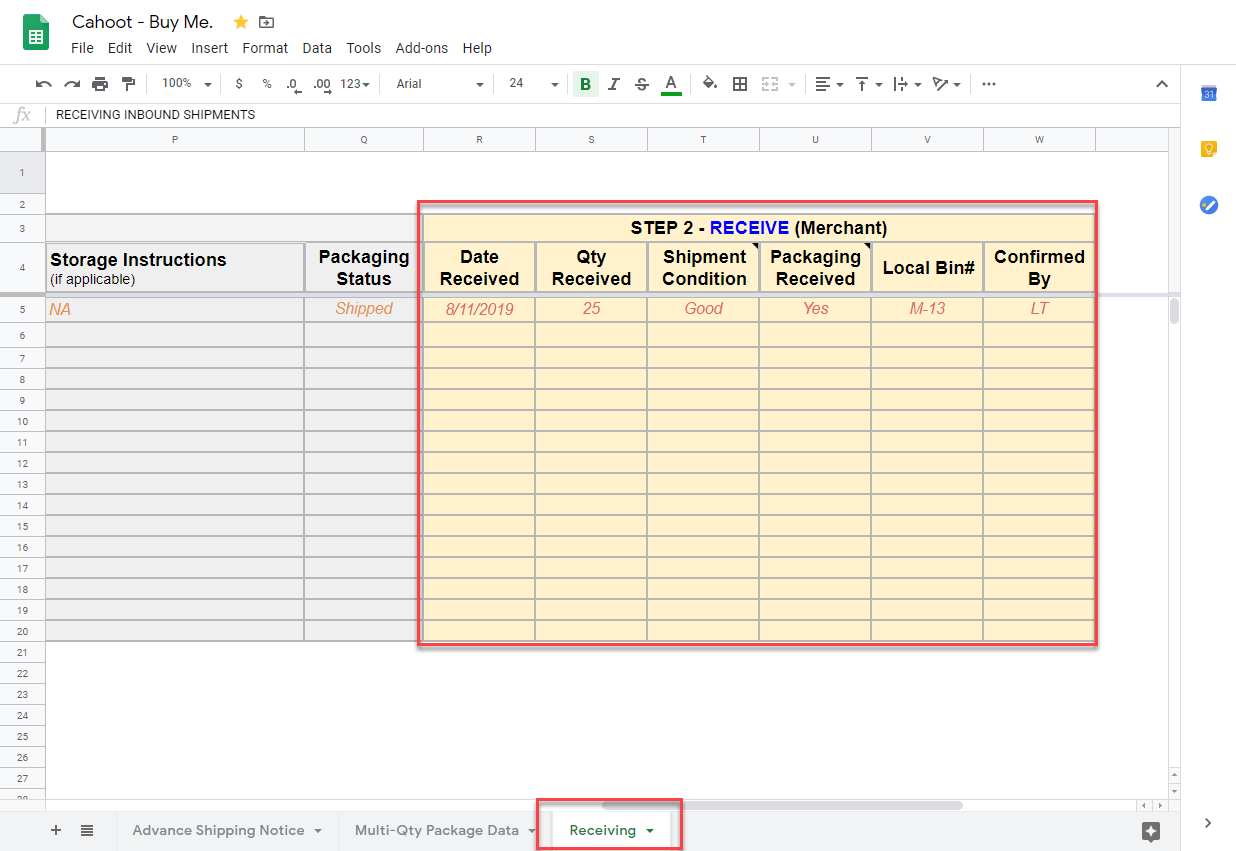 Add your local BIN location where the inventory will be stored to the Package Data for the SKU in Cahoot

Add the receivers initials to certify shipment quantity and condition

The Inbound Shipment Details received from Cahoot contains SKU, ASIN, UPC (or alternative), Image, and Original Qty for each product. This info is provided in a printable format and should be cut out and securely affixed to the bin, shelf or case-packed box as appropriate. These materials are to be used to ensure pick accuracy.
Storage
Partner inventory should be stored in clearly marked "bin" locations and treated as though it is your own. Any special storage conditions communicated by Cahoot must be followed (they will be confirmed with all parties in advance of shipping the inventory).