By joining the Warehouse Exchange Program your business will achieve incremental growth with cost savings, as well as, expand your coverage for deliveries. Cahoot provides visibility into the value you have generated with the Cahoot network. This article will talk about the Optimizations Report and how this report can be beneficial to you.
Video Walkthrough
Step-by-Step Guide
1. Click on the Reports tab > Optimizations Report.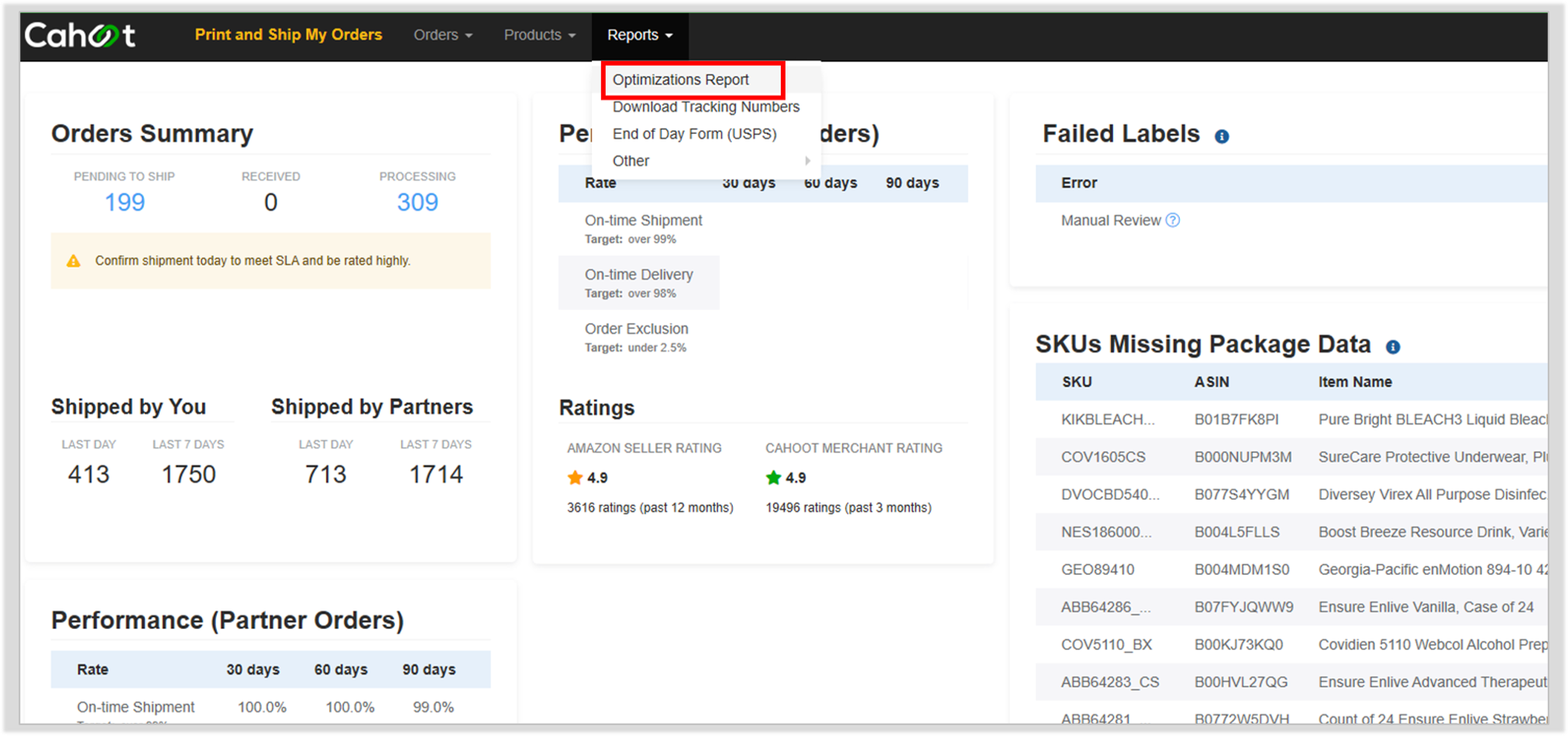 2. This report will show you all of your Optimized Orders.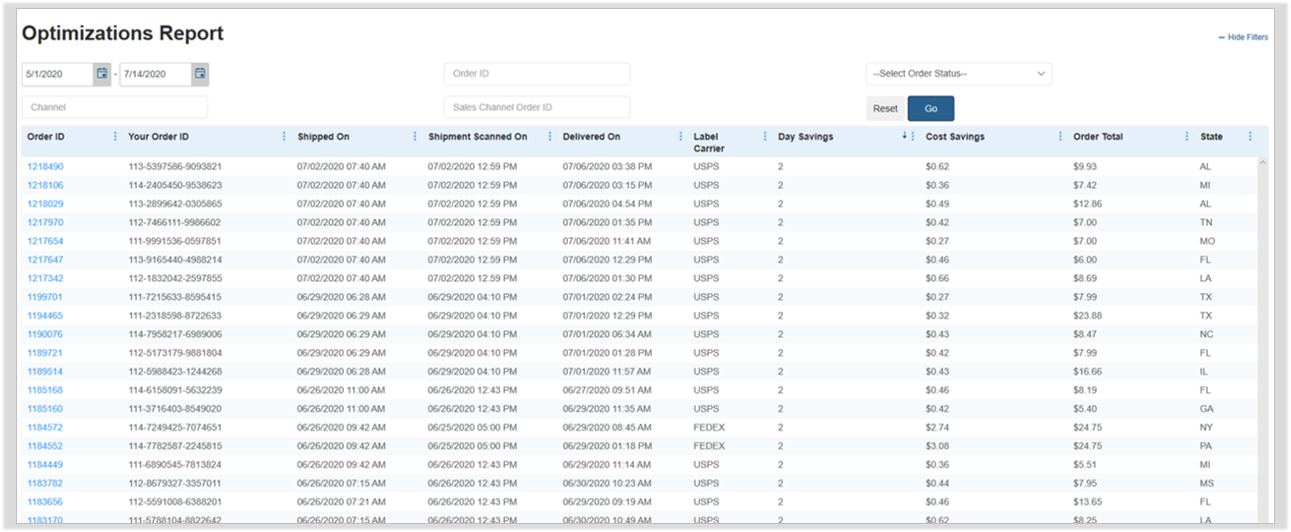 3. Total Savings are available at the bottom of the report.

4. You can also Customize the report by sorting or filtering specific orders.