Cahoot automatically updates your Amazon account when you print shipping labels. However, if you're using an Order Management System that is not integrated with Cahoot, you have to make sure that your system(s) updates the shipment information on that same day. This article will show you how to export tracking numbers from Cahoot so that you can update your system(s) manually.
Note: If an order's shipment information is not sent to Amazon on the same day your Amazon seller rating could be negatively impacted.
Video Walkthrough
For a video tutorial on the entire process, please watch this video:
Step-by-Step Guide
1. Click Download Tracking Numbers under the Reports tab from your Cahoot Account.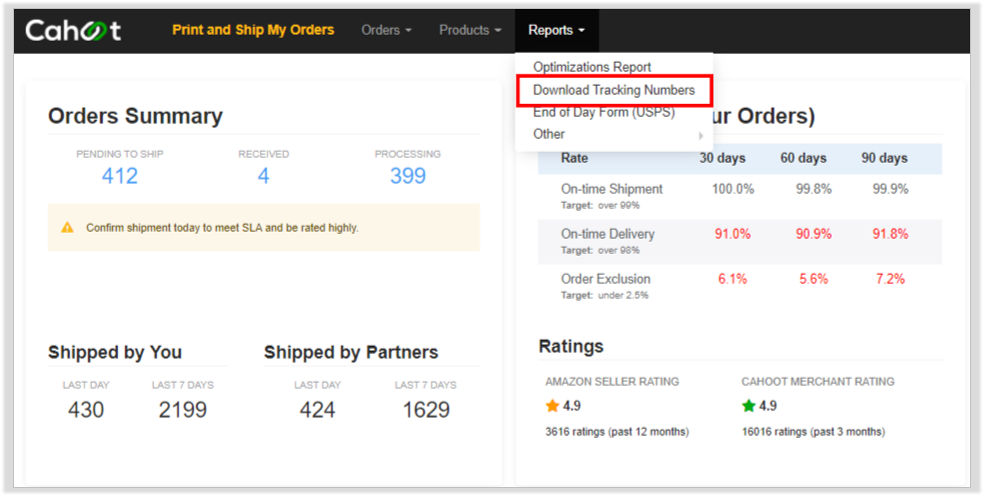 2. Specify the Date Range and Order Status, then click Go

Note: You can filter this grid by the order status so that you can group orders as Shipped, Delivered, or Shipping Label Ready.
3. Click the Excel Icon to download the file.
4. Update this Excel file to your Order Management System(s) manually.