Split Order Into Multiple Shipments
What if you receive an order of a single shipment, but it is too large to fit into a single box? It happens when the order has multiple quantity or items at the same shipment. Cahoot offers the ability to break multiple quantity orders into manageable chunks to ship. This works for both single line item orders with multiple quantity, and multiple line item orders.
Video Walkthrough
For a video tutorial on the entire process, please watch this video here:
Step by Step Guide
1. Orders with multiple quantities and line items will appear with one line item for each SKU. If there is more than 1 qty, it will be highlighted as well.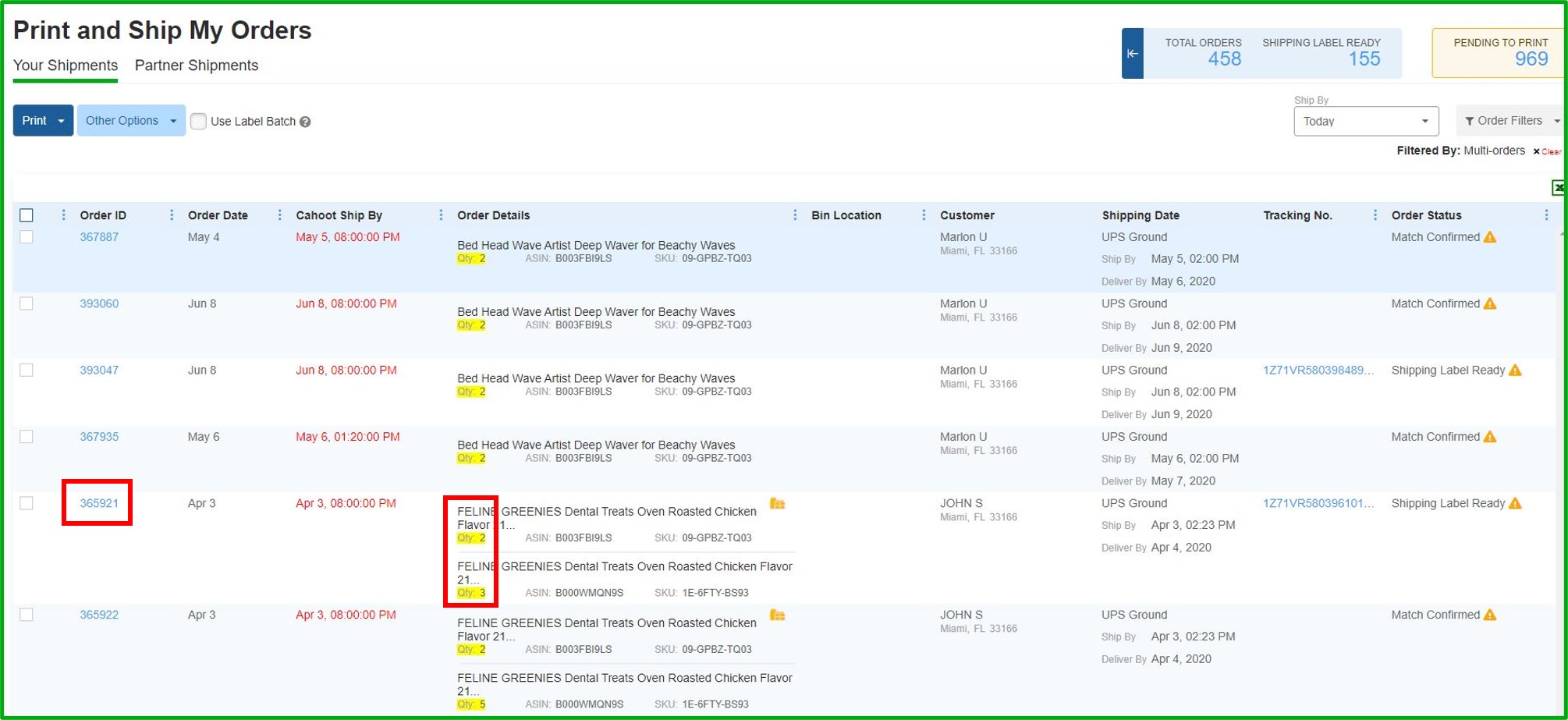 2. From within the order details, go to Create Shipping Label > Split Order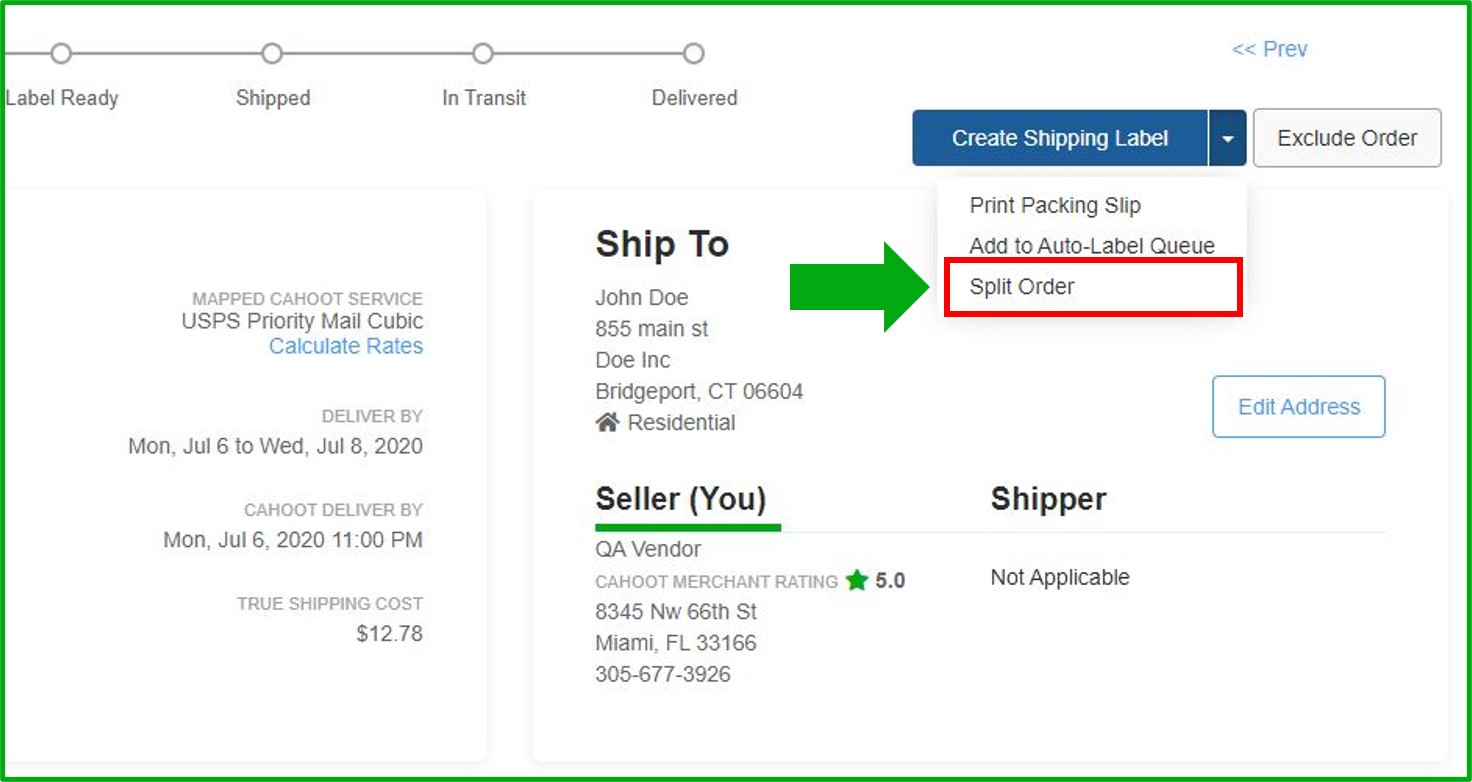 3. Select the SKUs and quantities you want to split into a Child Order.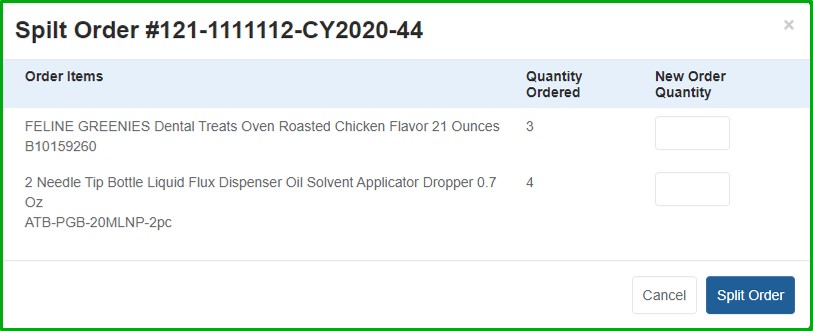 Note: At least 1 quantity must remain with the Parent Order.
4. Each order; both parent and child, can now have labels created separately.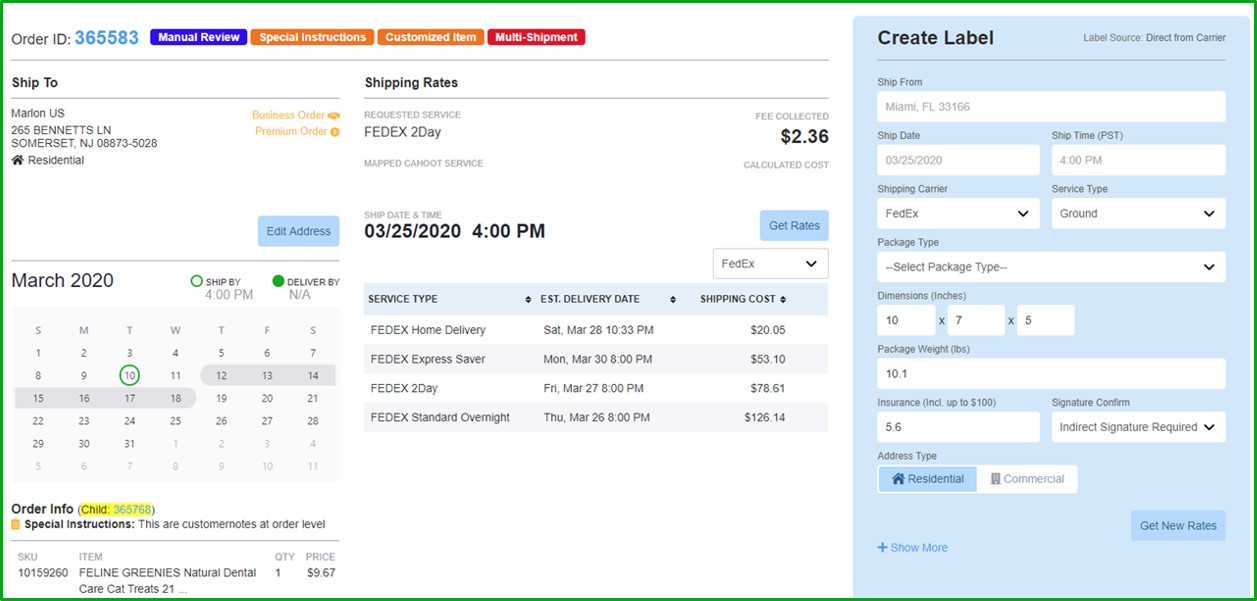 5. If there is only a single SKU with 1 qty on the order, it can be added to the auto-label queue.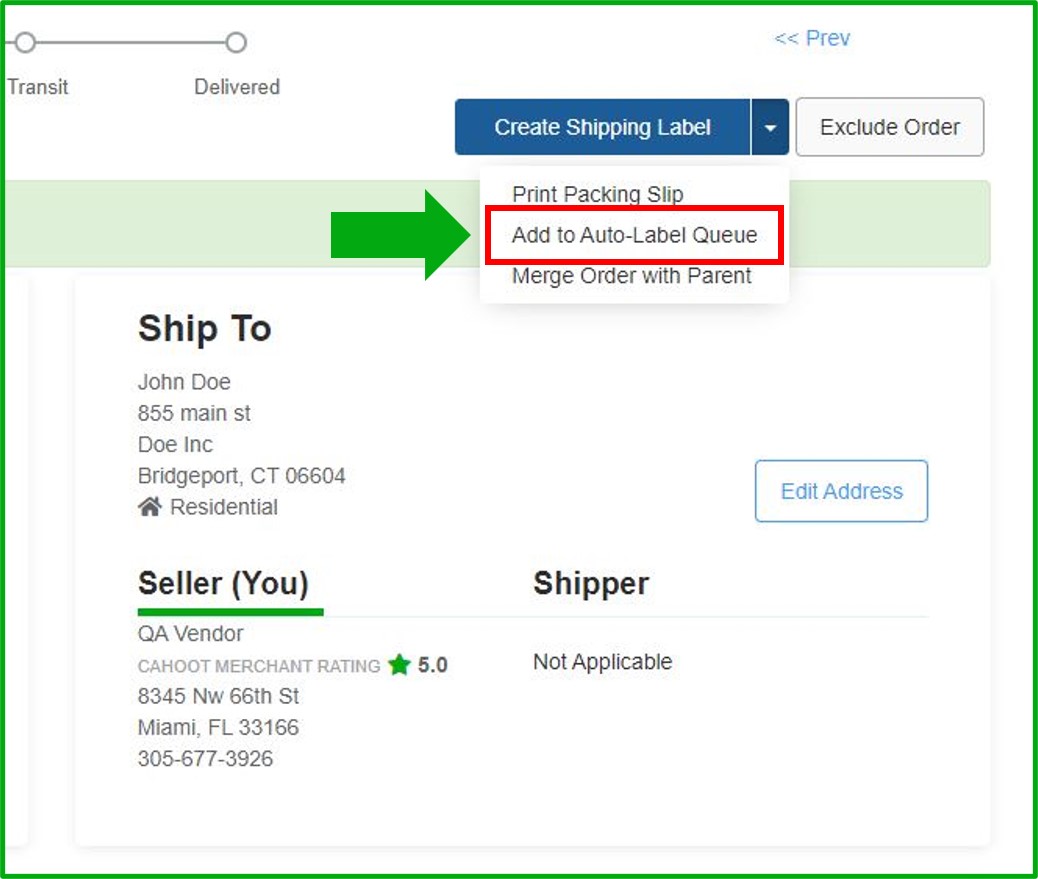 Tip 1. Parent and Child Orders will link back to each other for ease of navigation.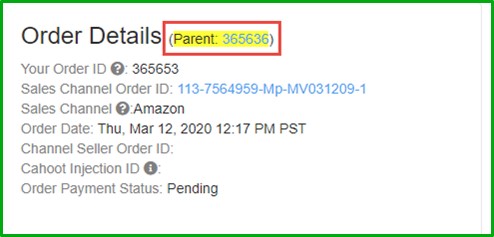 Tip 2. You can also merge child orders back into the parent order if you find you have split order by accident.