If you are interested in connecting your BigCommerce store to Cahoot, please follow these steps
1. Log in to your BigCommerce account with the owner login
2. Go to Advanced Settings > API Accounts > Create API Account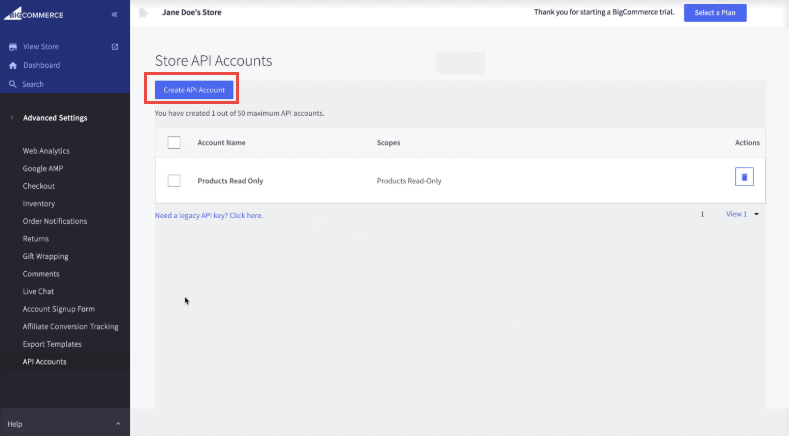 3. Assign Read Only and Modify permissions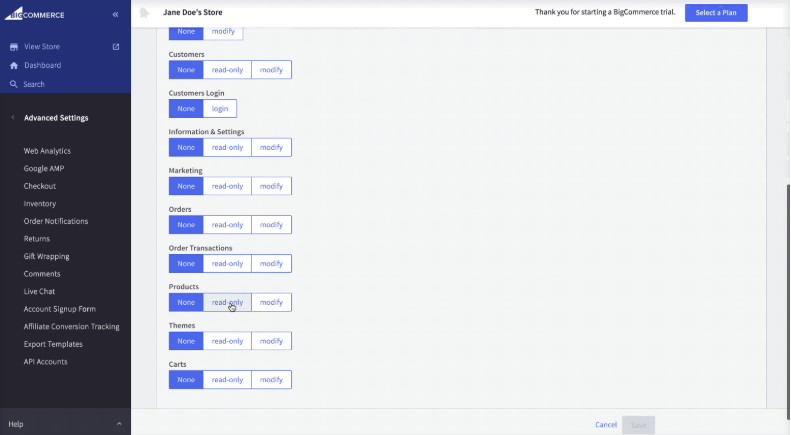 Cahoot needs the following permissions:
Read-Only
Customers
Get Payment Methods
Channel Listings
Checkouts
Modify
Orders
Order Transactions
Products
4. Record API details
Once you save the API permissions, a popup will appear with the relevant API information.
NOTE: Once you close this popup, the API details cannot be re-viewed; ensure you copy/paste these values before closing the popup.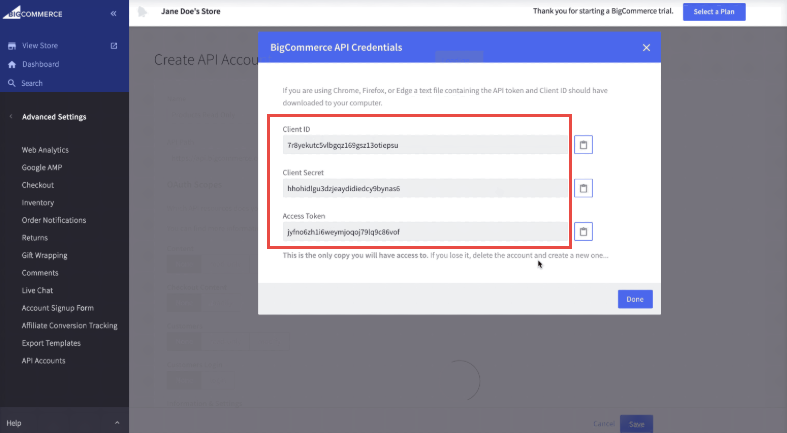 5. Send an email to support@cahoot.ai with the API information in an attached file