Cahoot will provide an introduction to this article as soon as possible. It will help you understand the high-level context including who needs this help in what kinds of situations. Equipped with a better understanding of the topic, you can easily find the knowledge that you need with Video Walkthrough and Step by Step Guide below. Since customer satisfaction is always our top priority, we are trying our best to provide best-in-class support to our customers. Please contact to Cahoot Customer Support Team(support@cahoot.ai) anytime if you need any further help.
Step by Step Guide
1. Log in to your BigCommerce account with the owner login
2. Go to Advanced Settings > API Accounts > Create API Account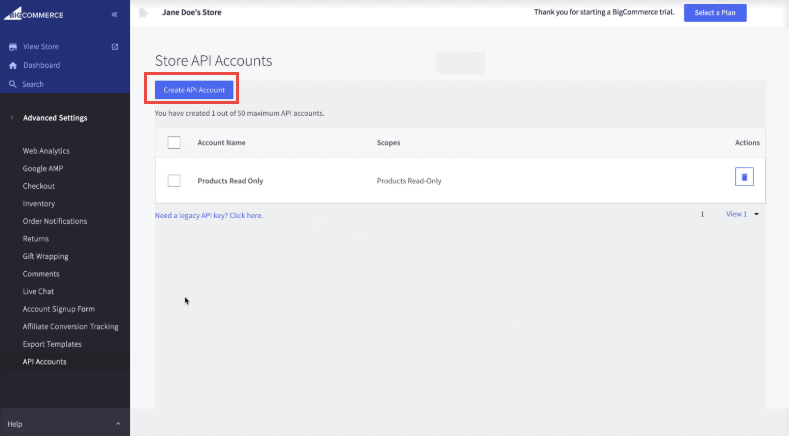 3. Assign Read Only and Modify permissions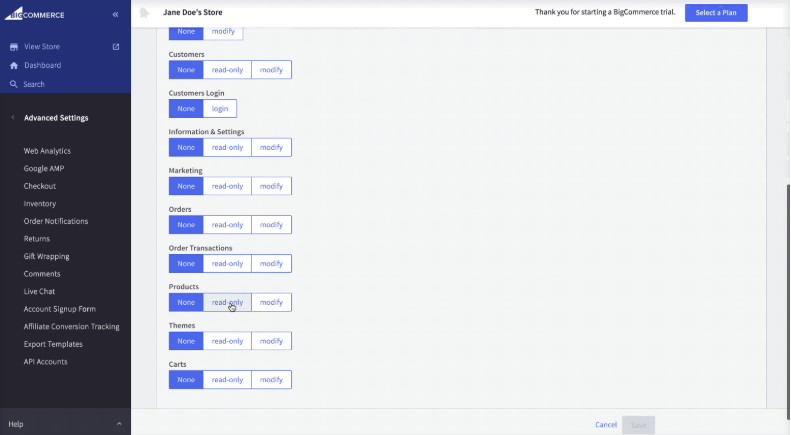 Cahoot needs the following permissions:
Read-Only
Customers
Get Payment Methods
Channel Listings
Checkouts
Modify
Orders
Order Transactions
Products
4. Record API details
Once you save the API permissions, a popup will appear with the relevant API information.
NOTE: Once you close this popup, the API details cannot be re-viewed; ensure you copy/paste these values before closing the popup.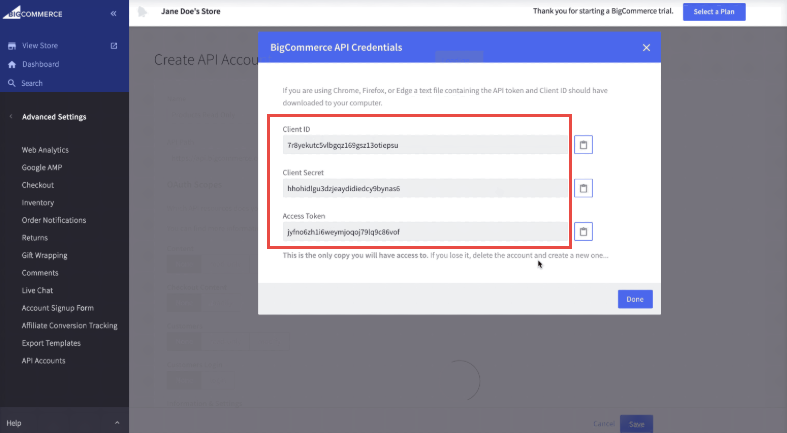 5. Save API information as Word/Text file
6. Upload the file to Cahoot's secure server below.
https://mtfiles.egnyte.com/ul/eGbQGUB0oJ
7. Please notify your upload to the Cahoot Success Team. support@cahoot.ai