Connect Your BigCommerce Store
To connect BigCommerce to Cahoot, simply install the Cahoot BigCommerce app and send us your BigCommerce Store "hash" to complete the connection.
Step-by-Step Guide
1. Log in to your BigCommerce account with the owner login and install the Cahoot App. Make sure to click Confirm to complete the installation.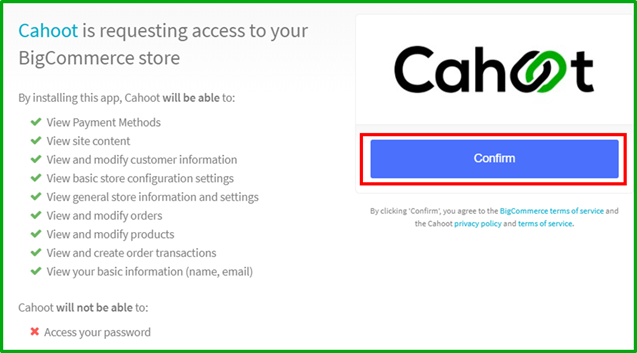 2. Copy/Paste your BigCommerce Store hash (which can be found in the Installation Instructions on the screen immediately after the app is installed) into a document such as Word, Excel, Notepad, etc. ).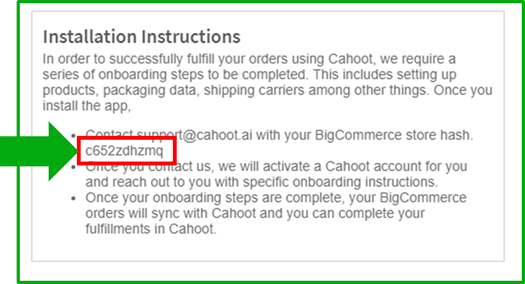 3. Save your file and Upload it to Cahoot's secure server:
https://mtfiles.egnyte.com/ul/eGbQGUB0oJ
4. Please notify the Cahoot Team (sales@cahoot.ai) that your file has been uploaded.