Cahoot can configure your account to use our automatic label generation feature. You can decide if you want all labels to be automatically created during on-boarding and we can set up your account that way. Please watch our help center video for a better understanding of On-Demand Shipping Label Creation.
Video Walkthrough
For a video tutorial on the entire process, please watch this video:
Step by Step Guide
1. Go to Print and Ship My Orders.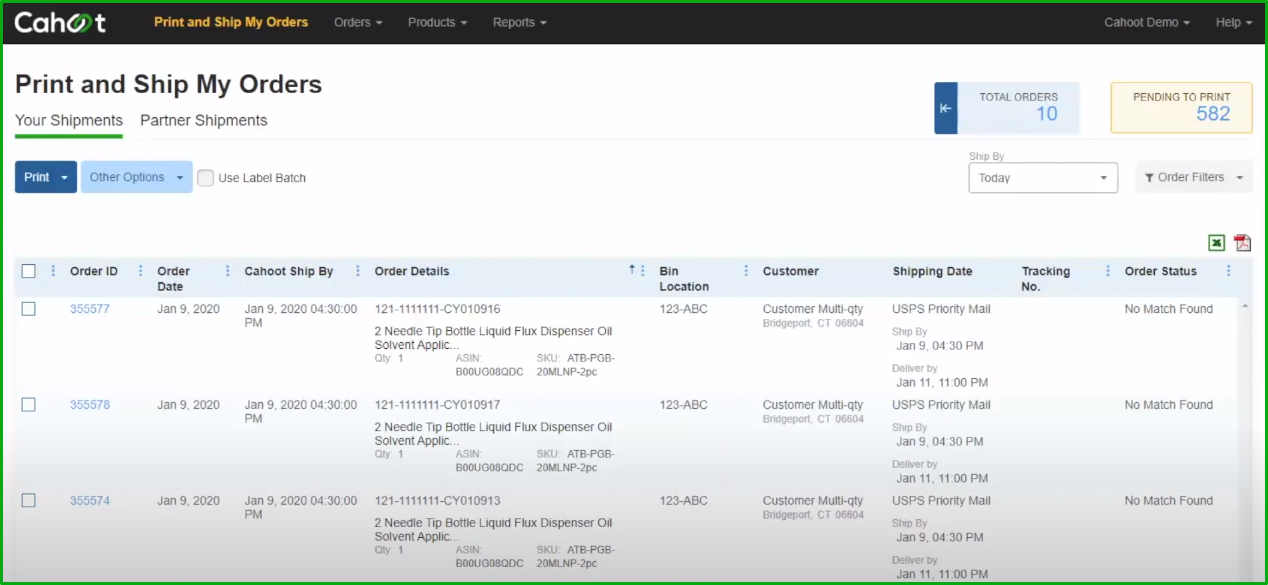 2. Select orders and click Add to Auto-Label Queue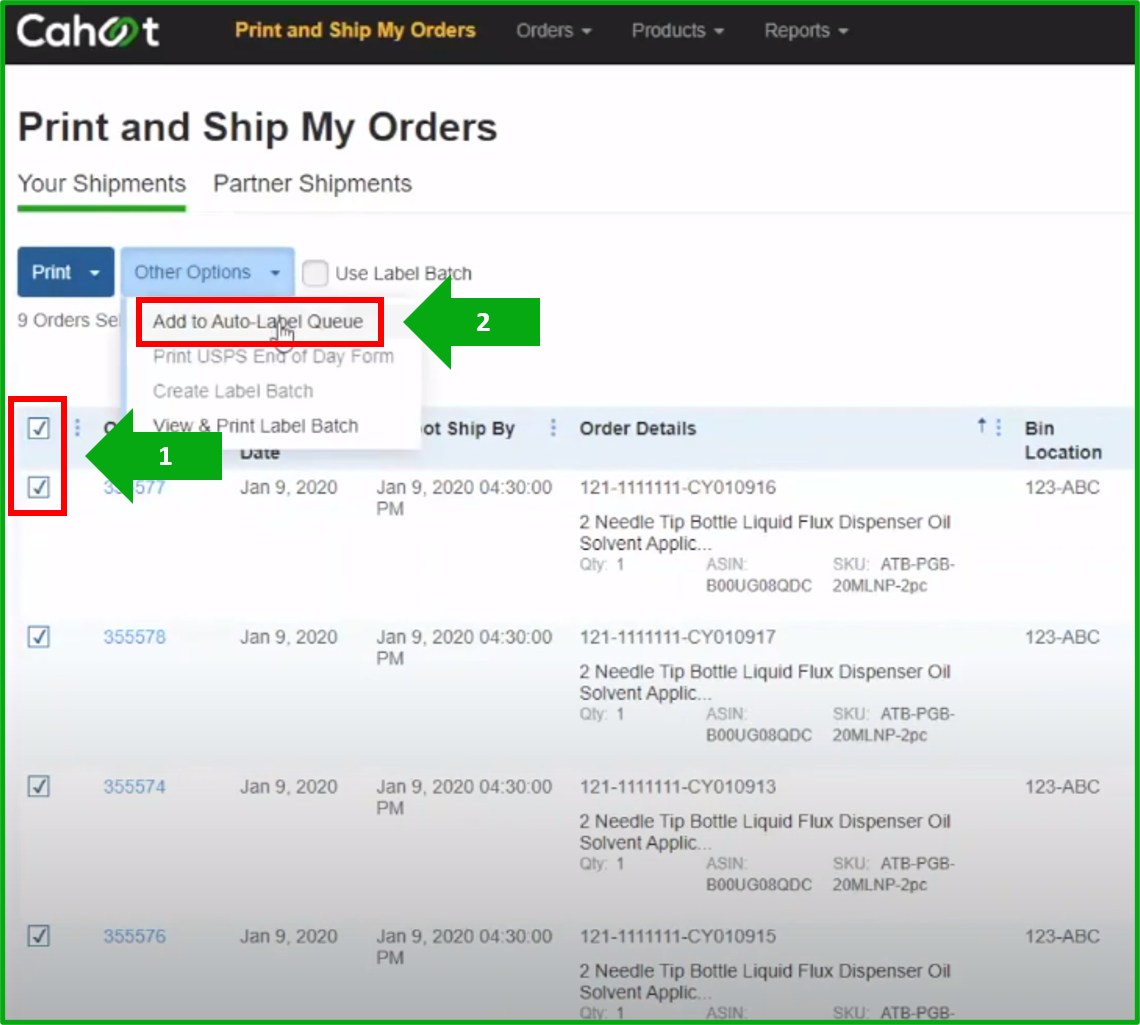 3. Orders with warning sign cannot go to Auto-Label Queue directly

4. In this case, go to Order Details and fix an error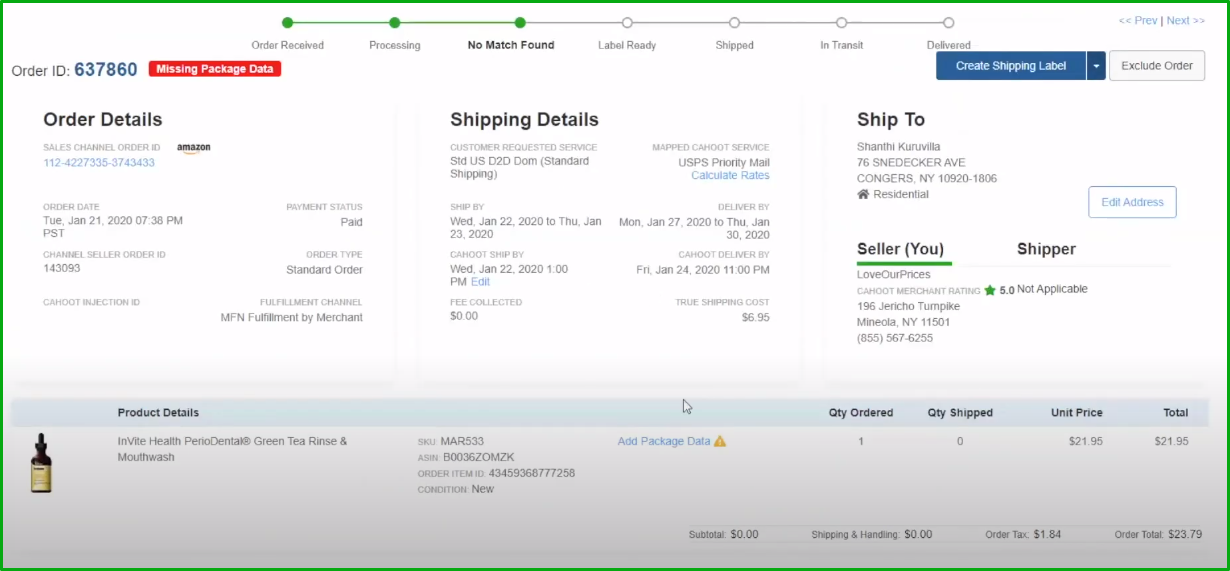 4. After manual review, you can add the order to Auto-Label Queue in Order Details page