Creating an Inbound Shipment
Before you can send inventory to Cahoot Fulfillment Partners, you must start by creating an inbound shipment through the Advanced Shipping Notice (ASN). We will provide you with the ASN, which is used to request fulfillment for specific SKUs and quantities.
Video Walkthrough
Step-by-Step Guide
1. Cahoot will provide you with the Advance Shipping Notice. Fill out "STEP 1 - CREATE SHIPMENT" to create new inbound shipments.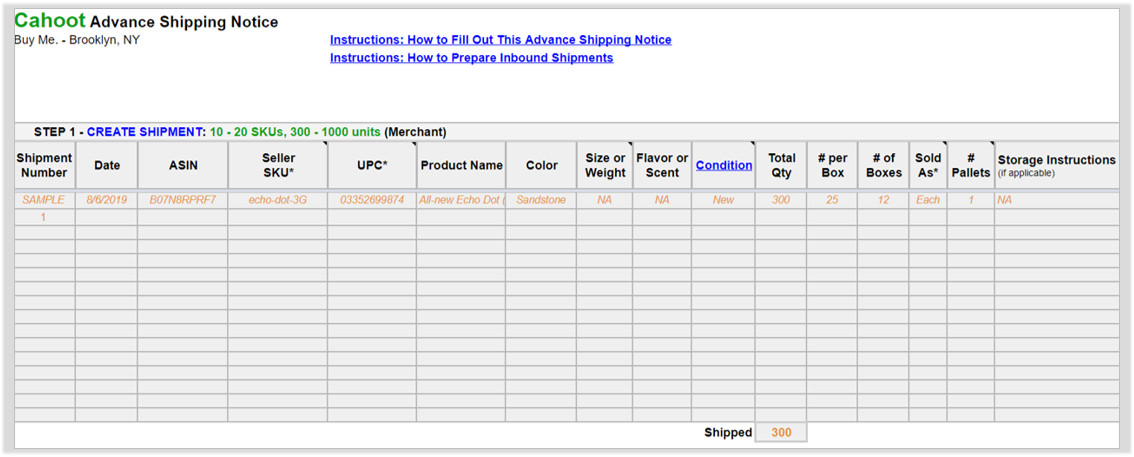 Note 1: There are helper notes in some of the column headers.
Note 2: All SKUs that each product is being sold under, across all channels connected to Cahoot, must be included in the ASN. The consequence for not including them all is that Cahoot will miss those orders for SKUs not included and they will not be fulfilled.
2. Cahoot will review space requirements based on the information you provide and assign a Shipping Address.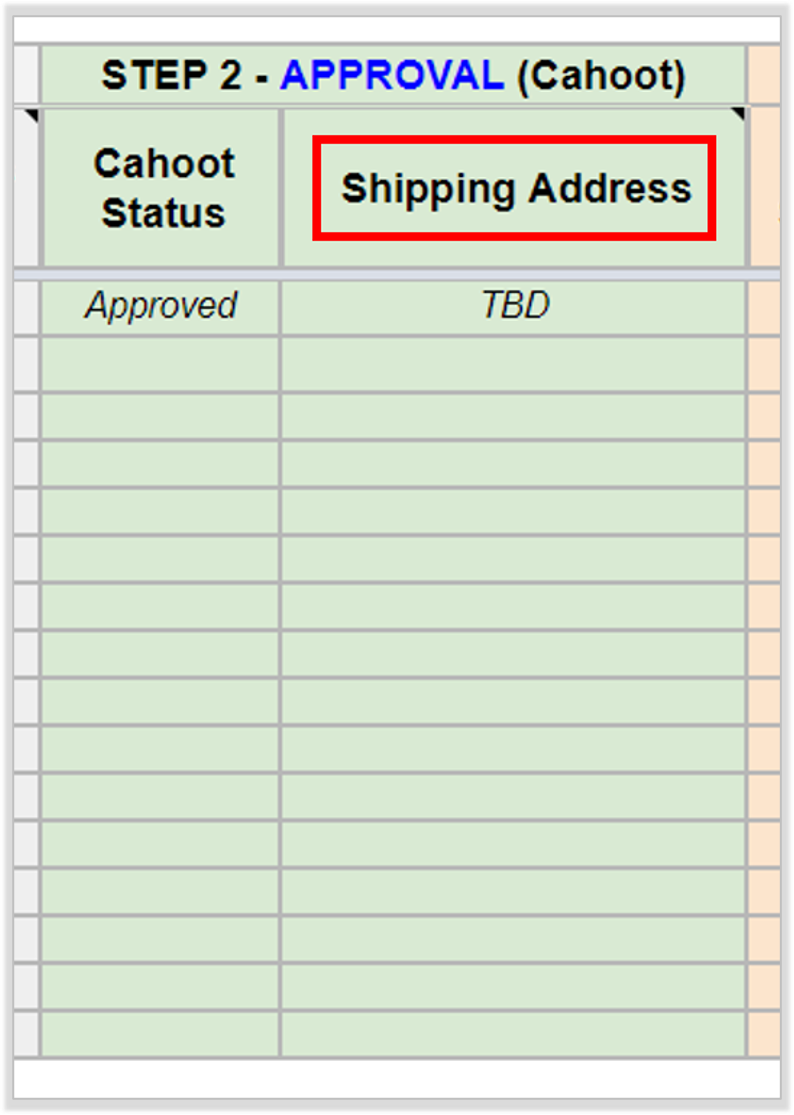 3. Review this article for preparing inbound shipments before you send inventory to the partner's location.