Label automation depends on having proper package dimensions and weight for your SKUs. Cahoot flags any orders for products missing package data with a Manual Review tag for your review. Beyond missing package data, some orders will also be flagged for Manual Review - for example, orders with invalid customer address information.
This article will show you how to find orders missing package data and manually create shipping labels as needed.
Video Walkthrough
Step by Step Guide
Missing Package Data
1. Go to the Cahoot dashboard and find the section called SKUs Missing Package Data. This will show you all of the items with missing package data. Simply click Add Data under the Package Data column.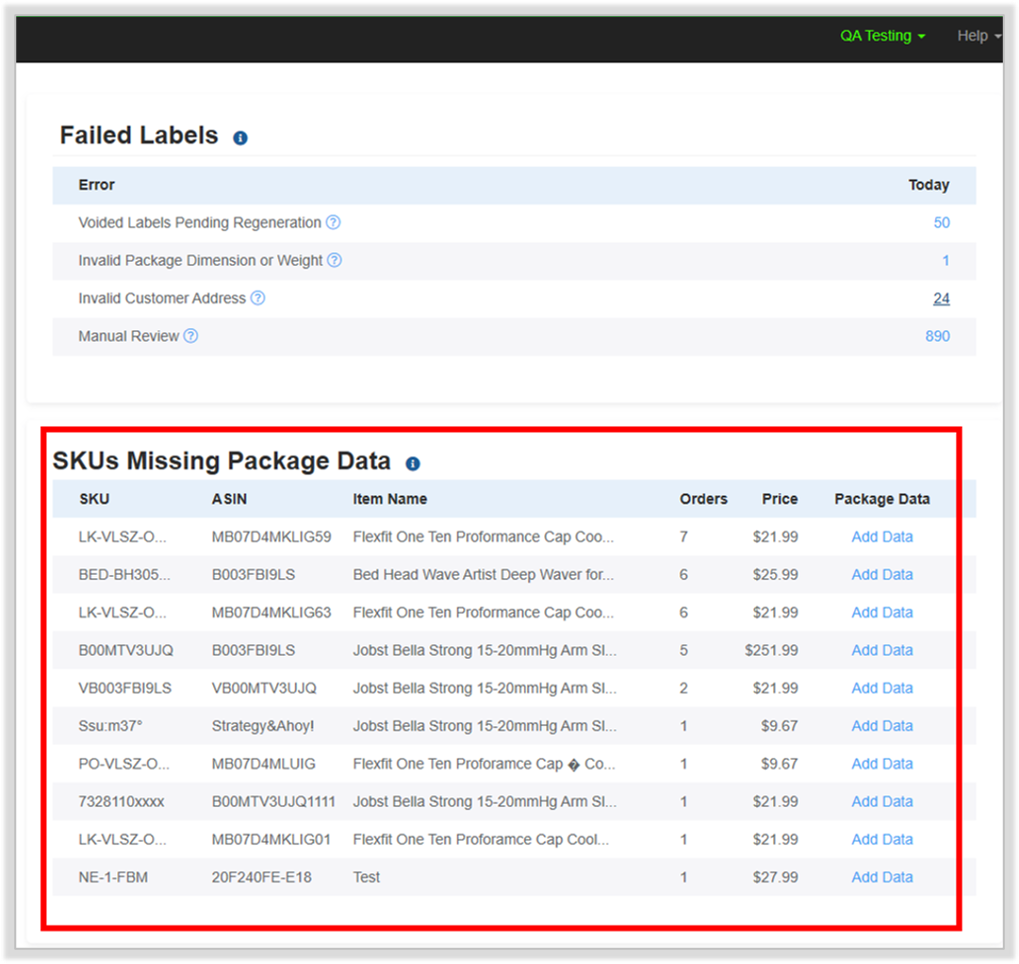 2. Add the dimensions and weight in the Package Manager and Save or Save & Add Next to directly go to the next SKU.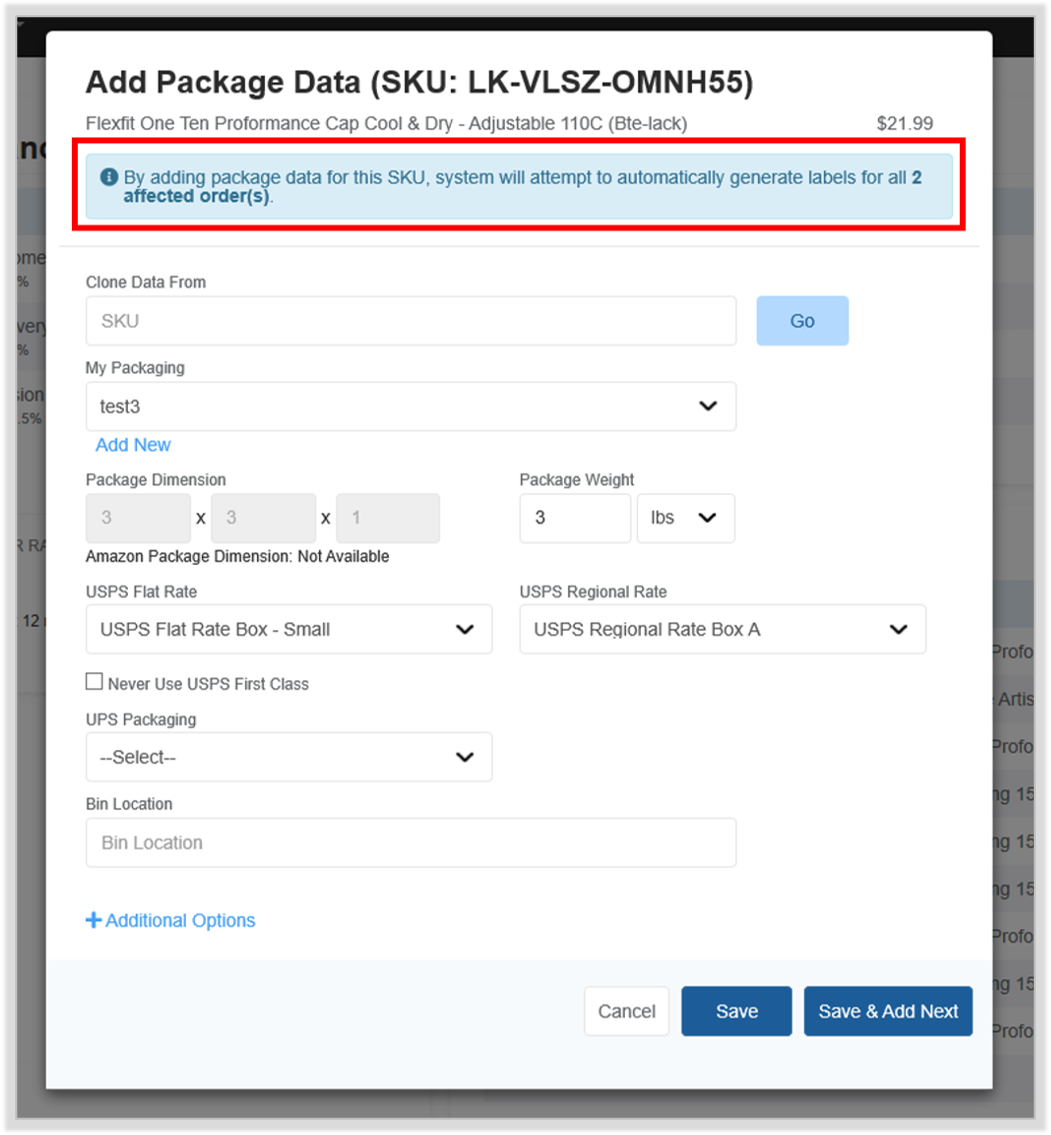 Other Errors
When auto label generation failed for other reasons (example: Invalid Customer Address), you can create Manual labels directly.
1. Go to Order Details page of orders with the Manual Review tag to review the type of error, and Create Shipping Label to manually create the shipping label.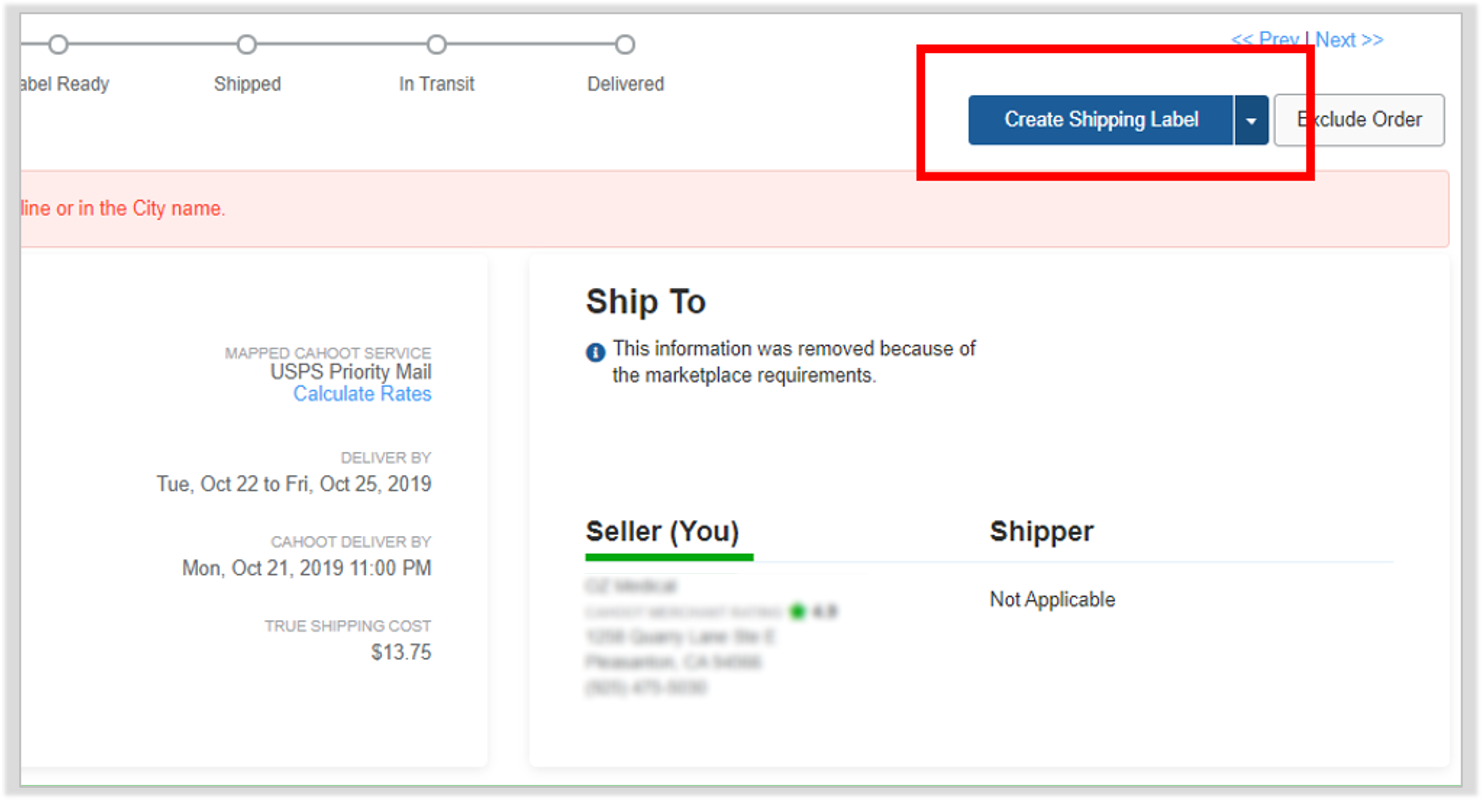 2. You can fix customer address errors directly from the Create Shipping Label page or bypass the Address Verification and create the shipping label manually.