Connect Your ChannelAdvisor Account
Once we connect your ChannelAdvisor Account, Cahoot will start importing these orders. If you do not see these orders, or would like to connect a different sales channel, please contact the Cahoot Support Team (support@cahoot.ai) for further help.
Step by Step Guide
1. Create a Developer Account in ChannelAdvisor.
Note: If you already have a ChannelAdvisor developer skip to step #2.
Follow the link below and fill in the needed information to create a Developer account:
http://complete.channeladvisor.com/DeveloperNetwork/RequestApiDevKey.aspx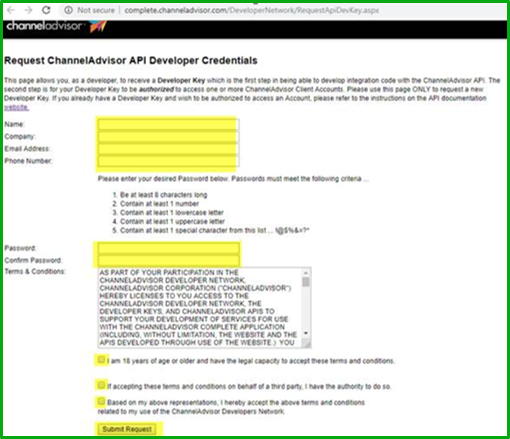 2. Login to your Developer Account using your Developer Key and Password.
(NOTE: This will NOT be the same as your Channel Advisor login credentials)
https://api.channeladvisor.com/DeveloperConsole/Account/DevLogin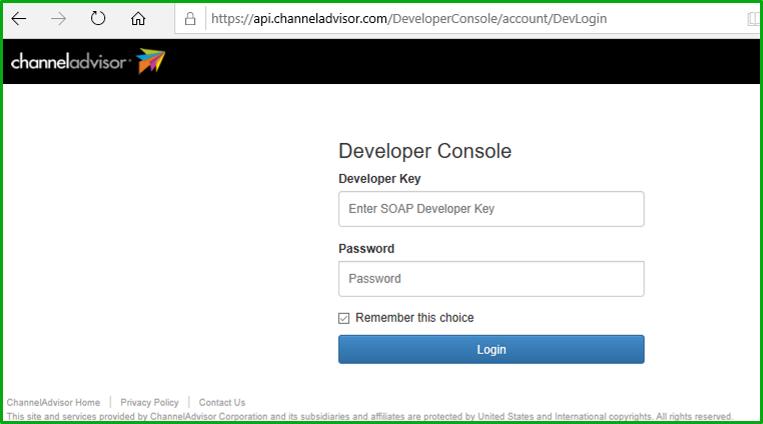 3. Select Create New Application.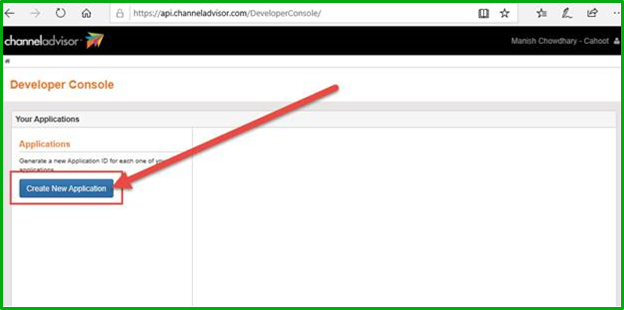 4. In the popup, set the name as Cahoot. The other fields can be left blank.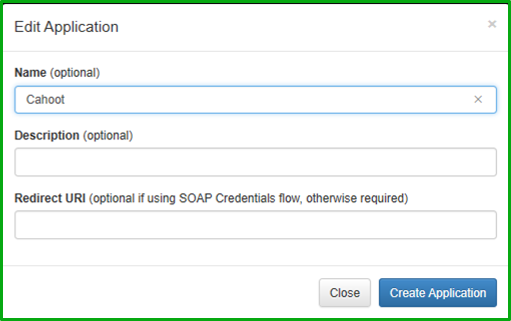 5. On the right side of this page select Add Integration and Request Tokens.

6. If you are not already logged into your ChannelAdvisor account, you will now be prompted to login.
7. Select Grant Access.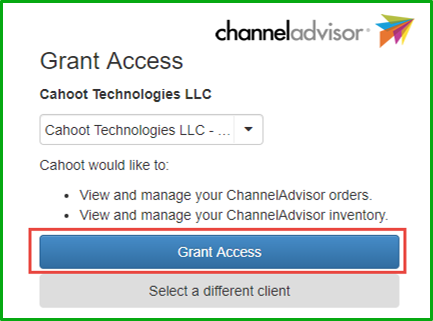 8. Copy the Refresh Token into a notepad and then select View All Integrations.

9. Next, copy the Application ID and Shared Secret values.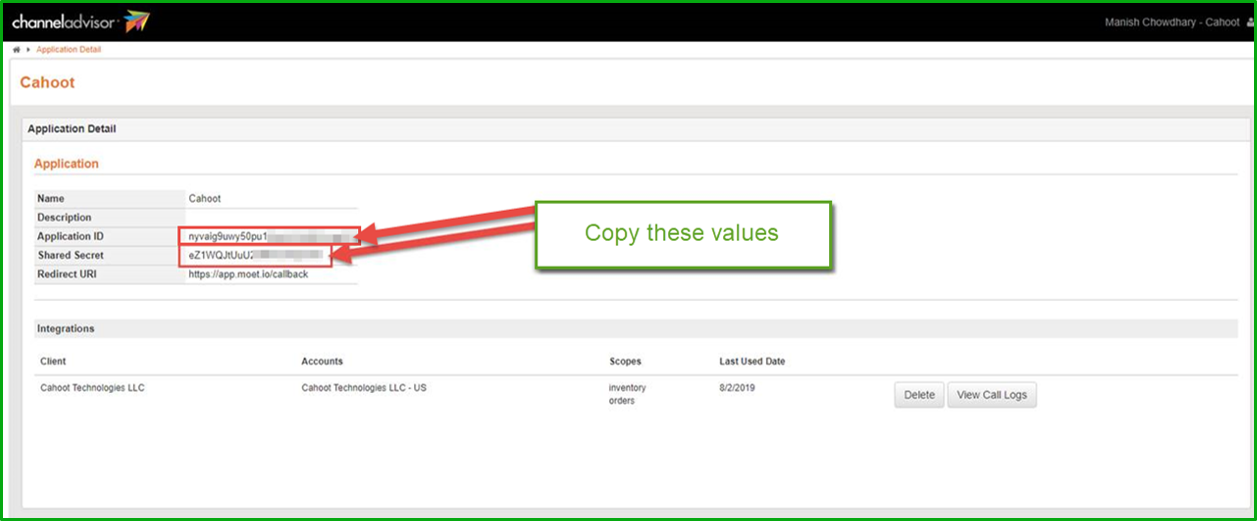 10. Add the Application ID, Shared Secret, and Refresh Token to our secure form and click Submit.