1. Create a Developer Account
Note: If you already created a ChannelAdvisor developer account to connect other integrations to your account, skip to step #2.
Follow this link:
http://complete.channeladvisor.com/DeveloperNetwork/RequestApiDevKey.aspx
and fill in the needed information to create a Dev account
2. Log in to your Developer Account using your Developer Key and Password.
(NOTE: NOT the same as Channel Advisor login credentials)
https://api.channeladvisor.com/DeveloperConsole/Account/DevLogin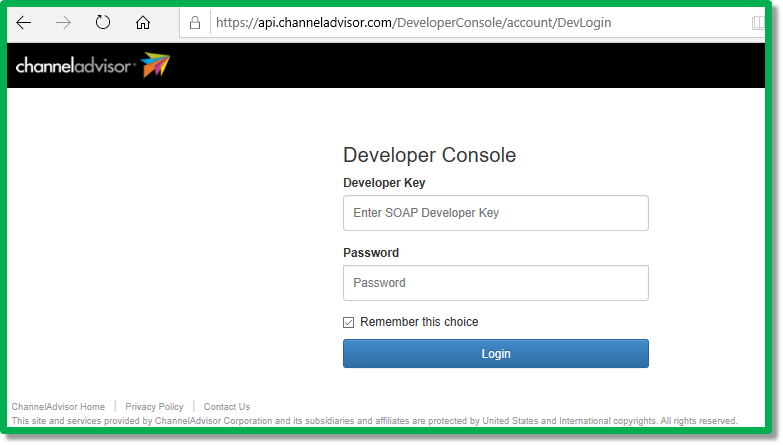 3. Create New Application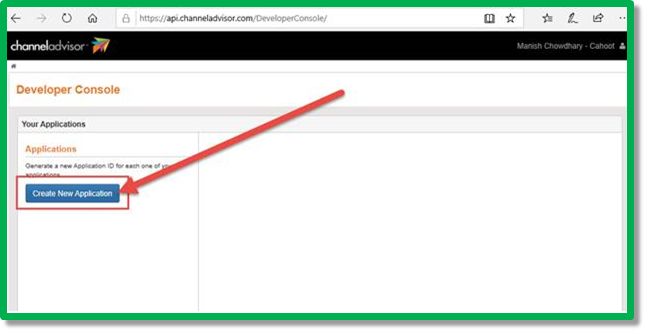 4. In the popup, set the name as "Cahoot". Other fields can be left blank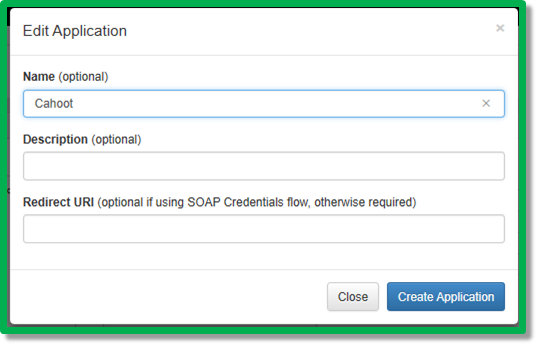 5. On the right, Add Integration and Request Tokens

6. (If you are not already logged in to your Channel Advisor account, this will prompt you to log in)
7. Grant your Dev account access: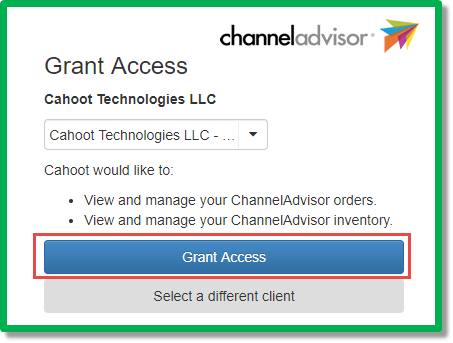 8. Tokens will be generated. Copy the Refresh Token into a notepad, then View All Integrations

9. Copy the Application ID and Shared Secret value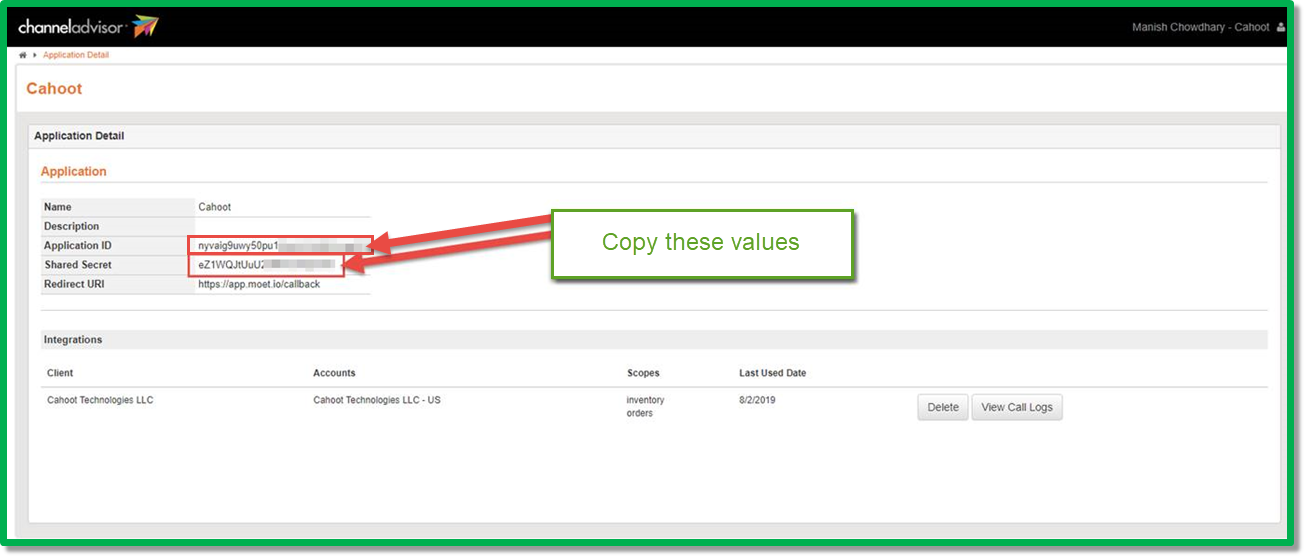 10. Add the Application ID, Shared Secret, and Refresh Token to the login form:
https://www.cahoot.ai/channeladvisor-api-credentials/