Renewing Amazon Developer Authorizations
Amazon only allows MWS API credentials to be valid for one year at a time. You will receive several email notifications from Amazon before these credentials expire. You must renew your MWS Auth Token(s) prior to the expiration date(s) to continue importing Amazon orders into your account and to continue creating shipping labels through Amazon Buy Shipping.
Video Walkthrough
Step-by-Step Guide
1. Login to your Seller Central account and navigate to Settings > User Permissions.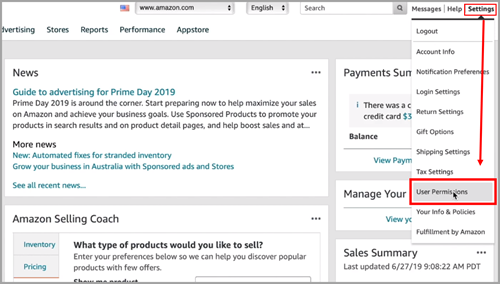 2. Go to Visit Manage Your Apps.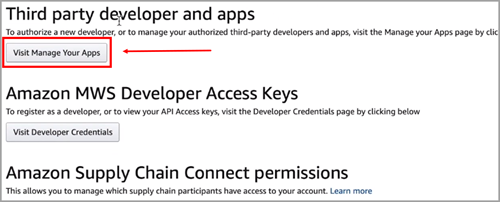 3. On this page, you can Renew/Disable/Enable any 3rd party developers or apps that are integrated with your Amazon account. If your Cahoot authorizations are going to expire, simply click Renew in the Actions column for the Cahoot Developer ID.