Renewing Amazon Developer Authorizations
Amazon only allows API Authorization credentials to be valid for one year at a time. You will receive email notifications from Amazon before these credentials expire. You must Re-Authorize BEFORE the expiration date to continue importing Amazon orders into your Cahoot account.

Important: Amazon will send an email reminder to re-authorize the Cahoot-Amazon app 30 days before the expiration. 
Video Walkthrough
Step-by-Step Guide
1. Login to your Seller Central account and navigate to Settings > User Permissions or use the Left Navigation > Apps and Services > Manage your Apps.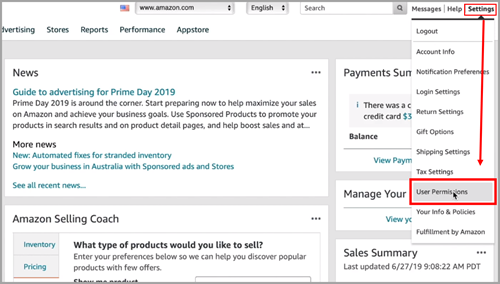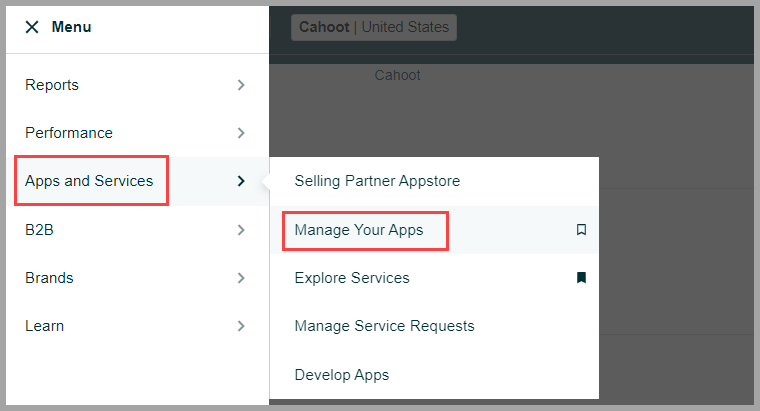 2. Go to Visit Manage Your Apps.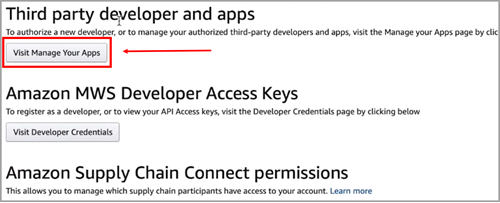 3. On this page, you can Re-Authorize or Disable Authorization for any 3rd party Developer apps that are integrated with your Amazon account. 

If the Cahoot Authorization is active but expiring soon, choose Extend Expiry to extend the authorization expiry by 1 year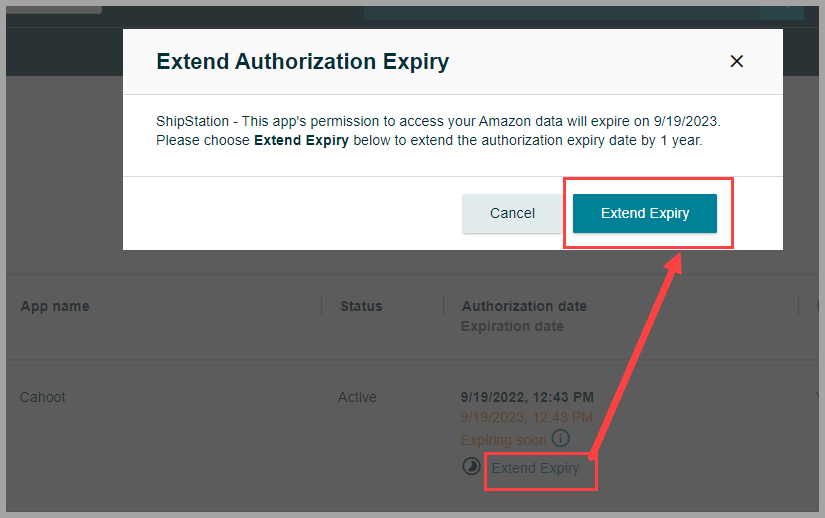 If the Cahoot authorization has fully expired, select Re-Authorize under the Actions column.