Change Cahoot Ship By Dates
There are a few ways to handle same-day orders that you cannot ship through Cahoot. First, you can always exclude them from optimization. However, if you choose to Exclude the order, you must make sure the order is fulfilled outside of Cahoot. Secondly, you can change the order's Ship By date, if still within the order's Ship By date range. This article will show you how to change the Cahoot Ship By date.
Video Walkthrough
Step-by-Step Guide
1. Find the order in question and navigate to the Order details page.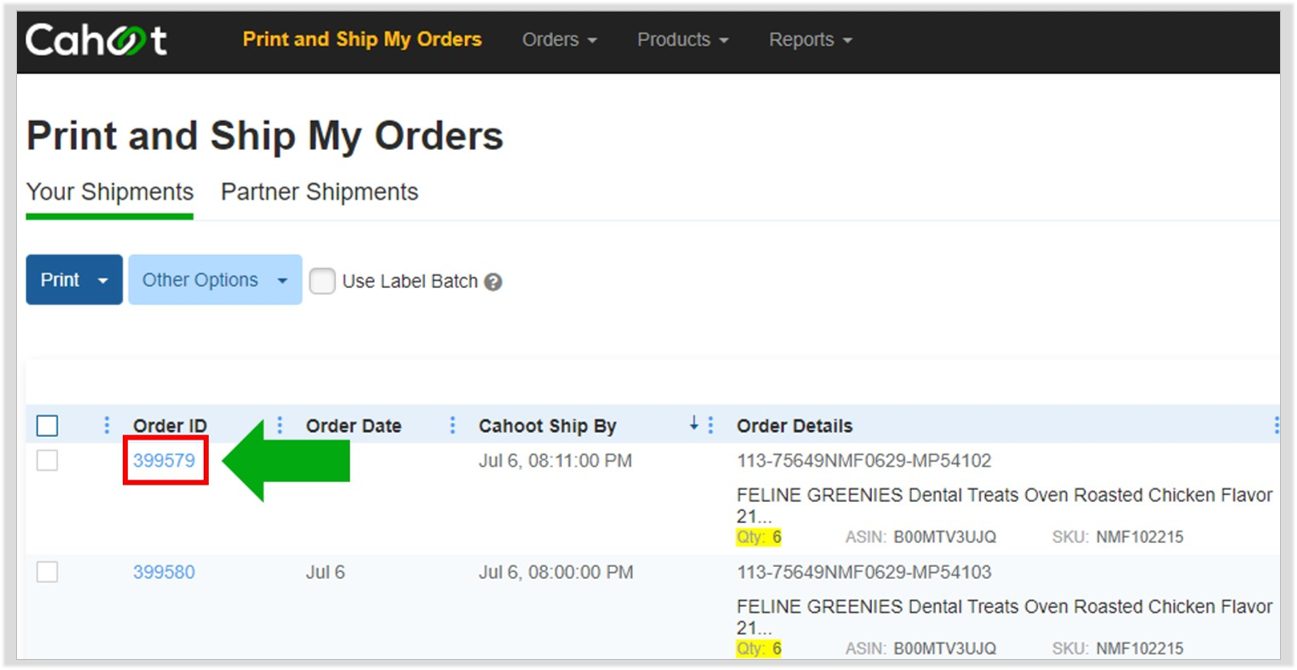 2. Select Edit next to the Cahoot Ship By date.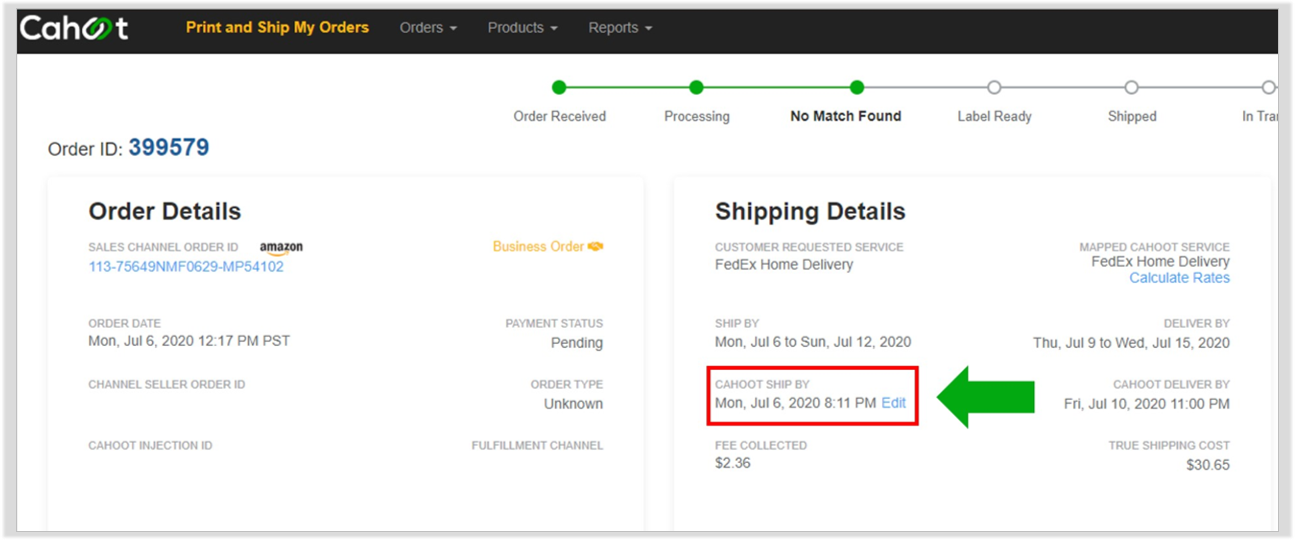 3. Use the drop down to select your new requested Ship By date.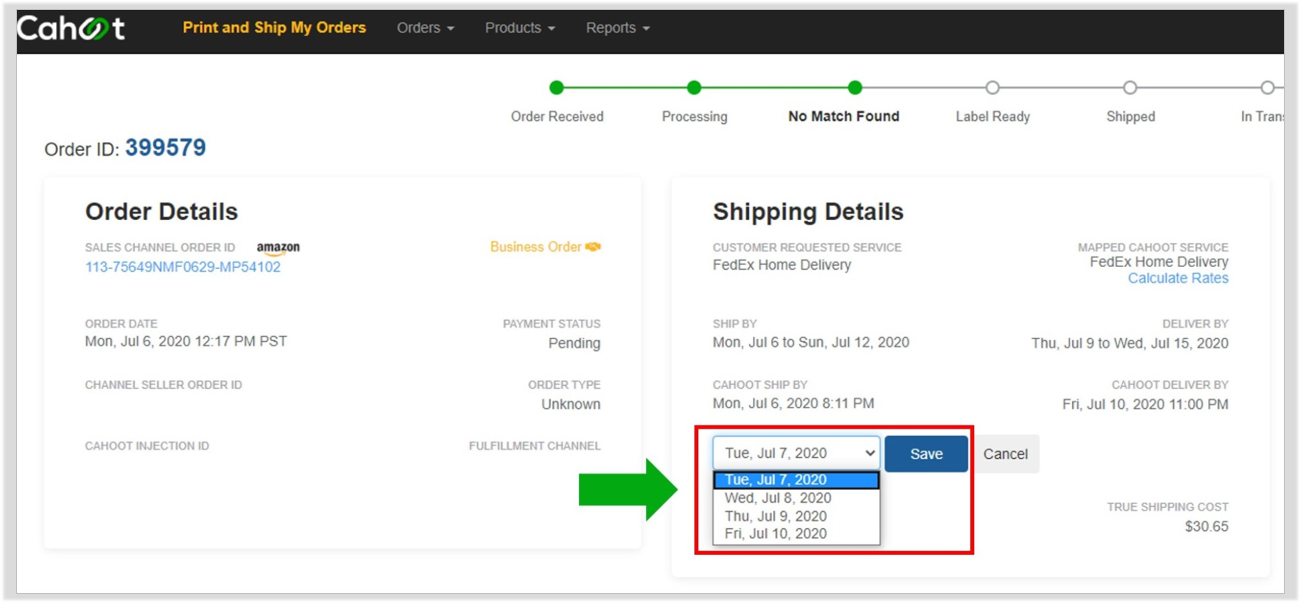 Note: The drop down will only show the dates allowed by Amazon, defined by the order's handling time. If you need a date that is not listed in the drop down, you will need to exclude the order from optimization and manage it outside of Cahoot.
4. Click Yes to confirm your change.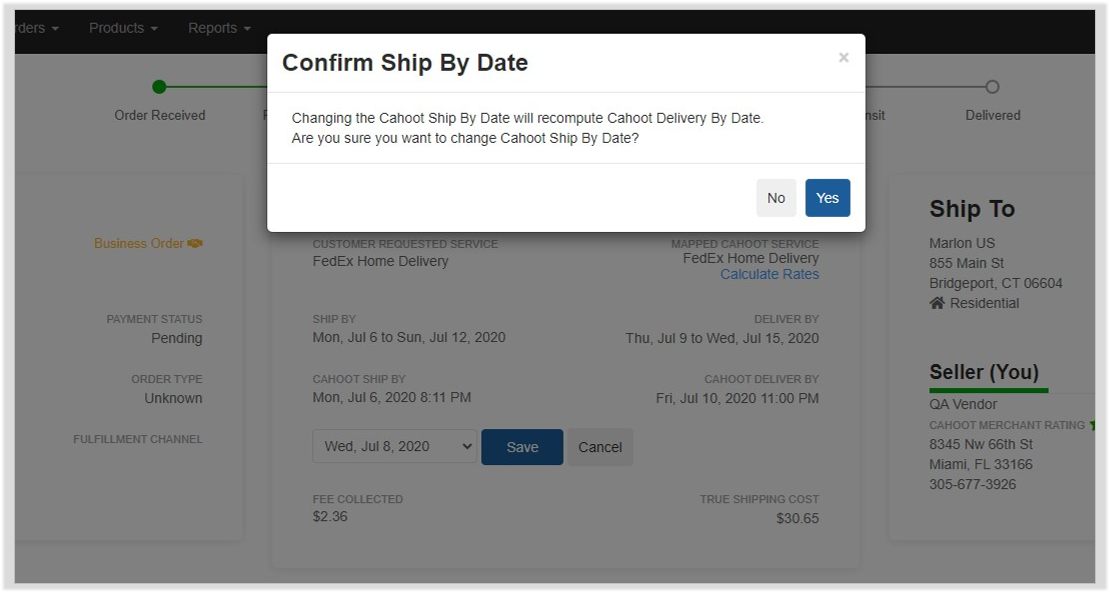 5. Your new Ship By date will be shown in the Shipping Details section on the Sales Order page.