Cahoot's next generation shipping label solution offers the most advanced rate shopping intelligence and automated shipping label creation available. Our Package Manager technology enables the system to automatically create the best shipping labels every time. No decision making, no human error, no wasting time. Package Data only needs to be entered one time per SKU, and Cahoot will use it to automatically create the best shipping labels for every order ever received for that SKU in perpetuity. All you have to do is print it and ship it. In this article, we will demonstrate how to use the Package Manager so that your labels can be auto-created in bulk.
Video Walkthrough
How to use the Cahoot Package Manager:
How to Create New Custom Packaging:
Step by Step Guide
1. Go to the Cahoot dashboard and find the SKUs Missing Package Data section. These are the SKUs that have unfilfilled orders in Cahoot, sorted by Order Count descending. So adding Package Data to the top SKU on this list will automatically create shipping labels for the 22 orders waiting to be fulfilled.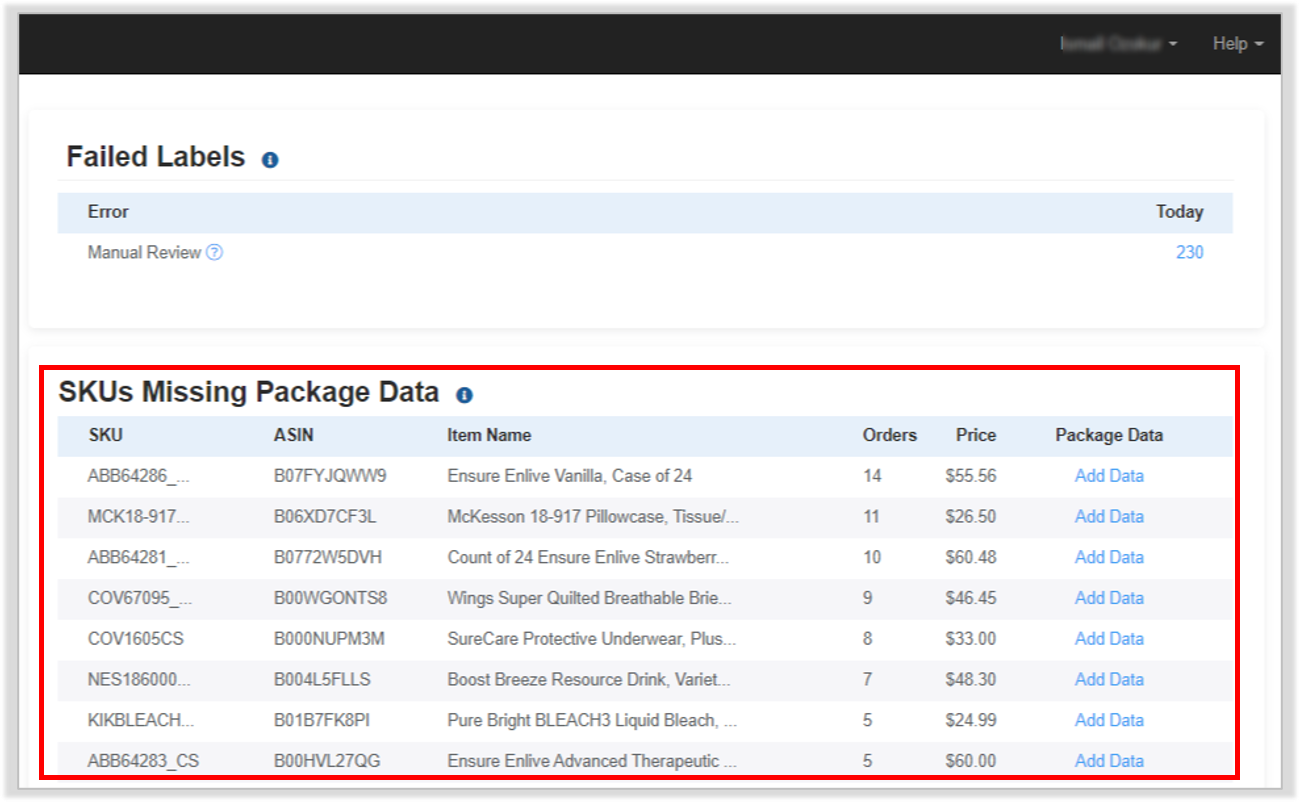 2. Select Add Data and enter the package information for that specific SKU. Make sure to include the smallest carrier-specific packaging that the SKU will fit into (e.g. USPS flat rate options, UPS provided packaging, etc.).
Note: Including delivery confirmation service or additional carrier insurance in the Package Data window will add it to EVERY order received for this SKU.
Optional: Add your warehouse bin location where the SKU is stored and Cahoot will automatically include it on your pick lists and packing slips.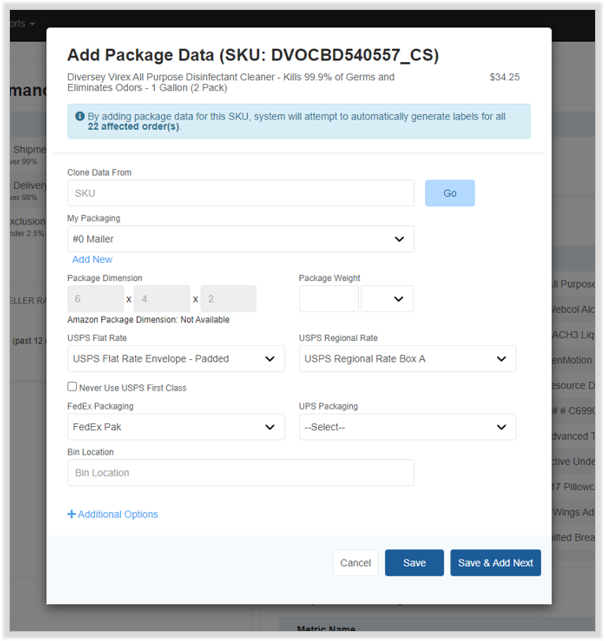 3. Click Save if you're done adding Package Data at this time, or click Save & Add Next and Cahoot will refresh the window with the next SKU on the list of SKUs Missing Package Data (by Order Count descending).
4. Alternatively, you can also add Package Data through the Product grid. Go to Products > All Products.
5. Find the SKUs that have warning signs, or search for a specific SKU using the filters provided, and click Add Package Data in the Action column next to the SKU of interest.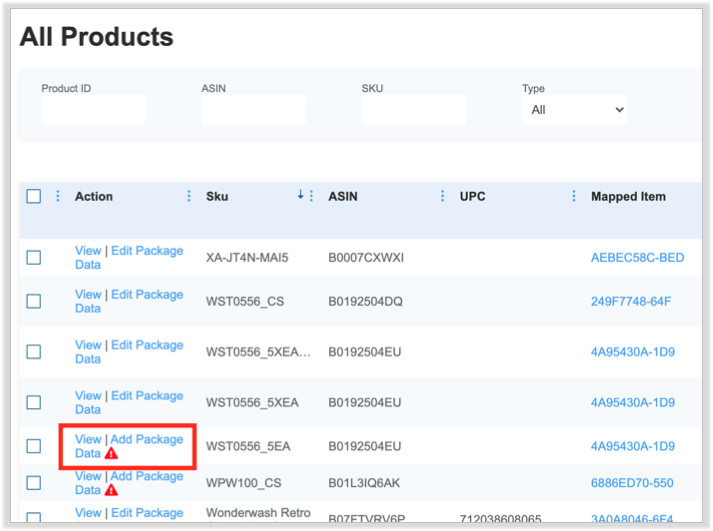 Note: You can add new custom packaging that is missing from the My Packaging drop down from within the Add Package Data window by clicking Add New directly beneath the dropdown.
You can also add new custom packaging through Settings > Package Manager > Add New.