If you have orders in Cahoot that you cannot ship with Cahoot Shipping Labels, you can either exclude them from optimization or change the Shipping Date, which will reset the date that the shipping label will be generated for you. You may want to exclude an order from optimization if you need to drop-ship the order or use multi-channel fulfillment. You may want to change the Shipping Date if you have an inventory issue, but can source the item and ship it by tomorrow, for example. This article provides how to exclude orders from optimization.
Step by Step Guide
1. In your Cahoot Account go to the Orders tab and select Received or Processing.

2. Drill into the order you wish to Exclude and select "Exclude Order from Optimization".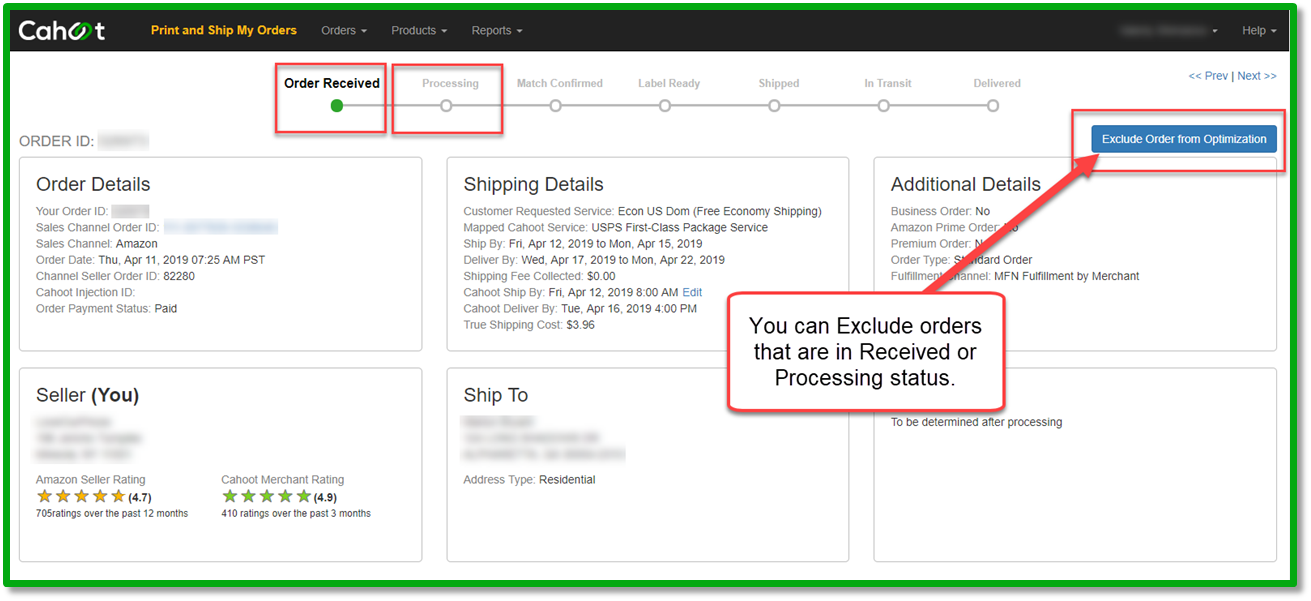 3. And that's it, your order has been Excluded from optimization and will not ship with a Cahoot shipping label! Please make sure to manager the order outside of Cahoot accordingly.