Sometimes orders need to be Excluded from Cahoot manually. Cahoot will automatically exclude orders as requested from Sales Channels (example: if the customer cancels orders directly on the Sales Channel in time), but in case of customer cancellation requests outside of the normal window, or for any other pertinent reason, orders can be manually excluded from Cahoot.
There are two ways to handle Orders that cannot be shipped by their Cahoot Ship By Date. First, you can change the Shipping Date, which will reset the Cahoot Ship By Date so that the order can be fulfilled on another day as long as the new date selected is within the Ship By Date range required by the channel. Secondly, you can Exclude the order. Excluding the order is a better option if you need to drop-ship the order or use multi-channel fulfillment. In this article, we will demonstrate the simple steps to Exclude an order in Cahoot.
Note:
As a Seller you can Exclude orders assigned to your location. Manually excluding orders assigned to Cahoot Fulfillment Partner locations needs to be done through Cahoot Support.
Step-by-Step Guide
1. In your Cahoot Account, navigate to the Orders tab. Either search directly for the order under All Orders, or find the order by status; select Received, Processing, or Shipping Label Ready from the header bar.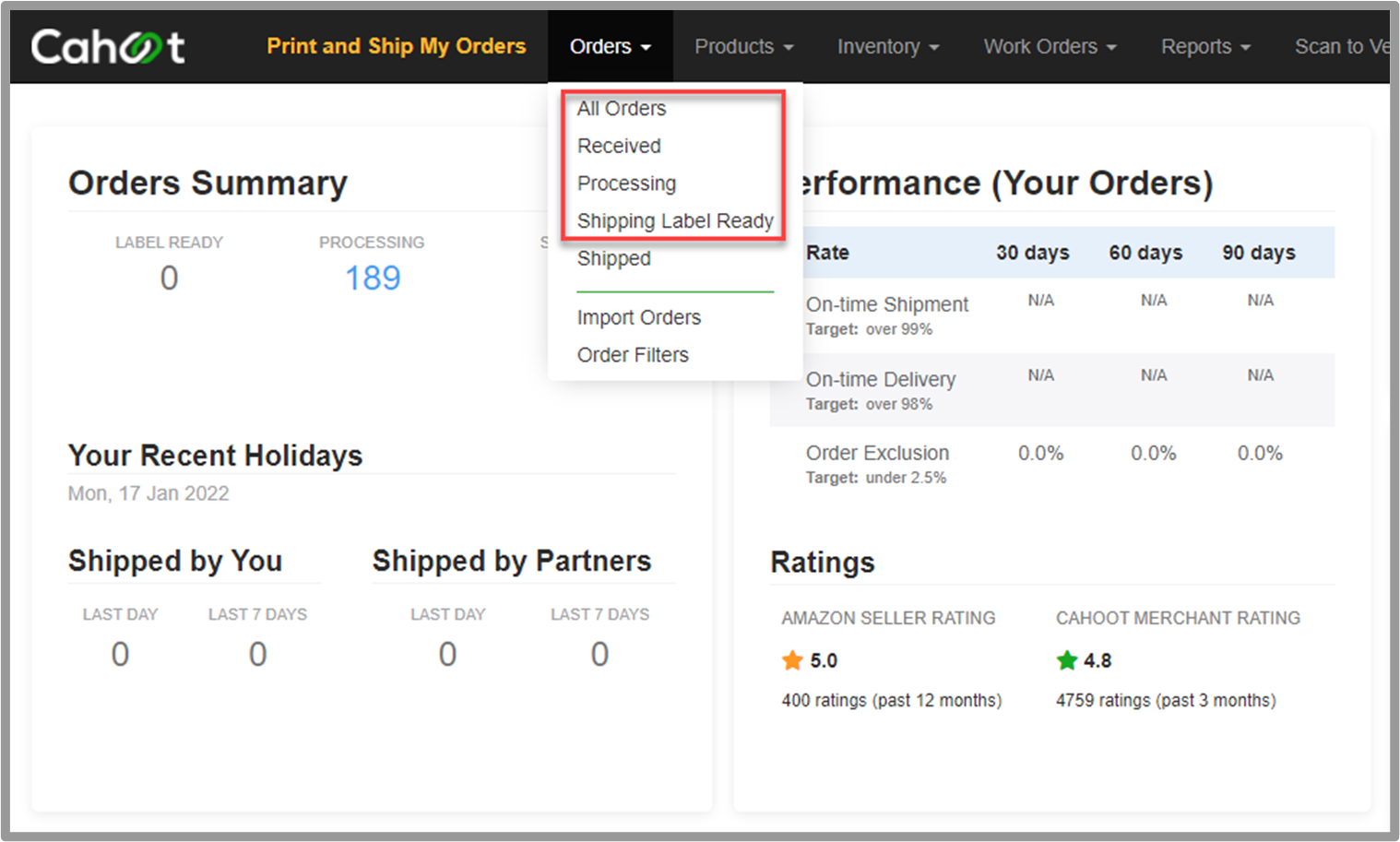 2. Once you have found the order you wish to Exclude, drill into the desired Order details page and select Exclude Order.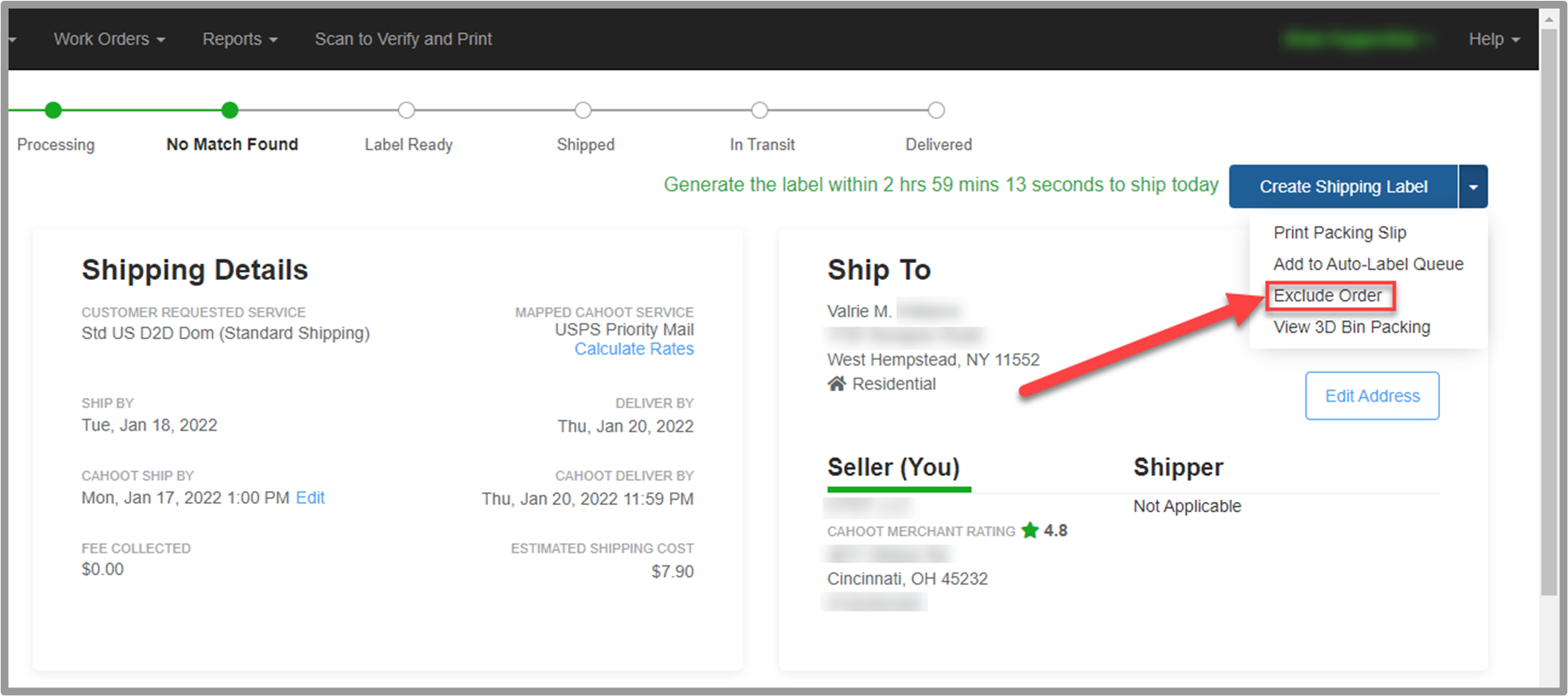 Note:
If the order is already in Shipping Label Ready status, you first have to void the shipping label for the Exclude button to appear on the page.
3. Enter the reason for Exclusion, and click Confirm.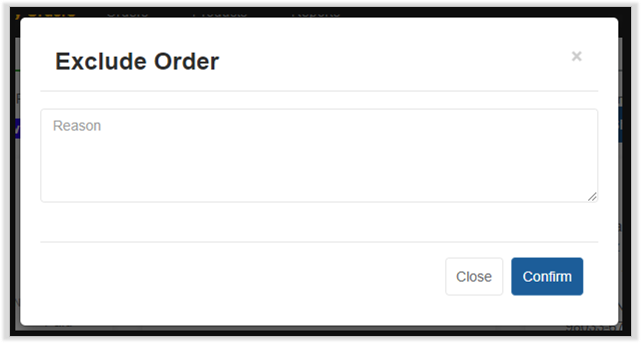 Note:
When you Exclude an Order it will NOT ship with a Cahoot shipping label. Please make sure to manage the Order outside of Cahoot accordingly, if needed. Currently, Cahoot does not support the ability to bulk Exclude Orders.