Connect Your FedEx Account
After you connect FedEx to Cahoot, you will be able to use your own shipping rate when Cahoot auto-generate labels for your orders. If you do not have FedEx account, sign up with FedEx to get started here.
Step by Step Guide
1. Login to your FedEx Account and click Administrative Tools.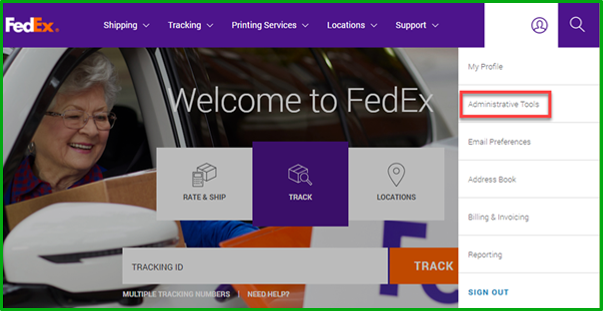 2. Click FedEx Accounts on the left and copy the Account Number(s) that are used for FedEx Ground and Express shipping for small parcels into an email.

3. Go to the FedEx Developer Web Services page and click Move to Production followed by Get Production Key.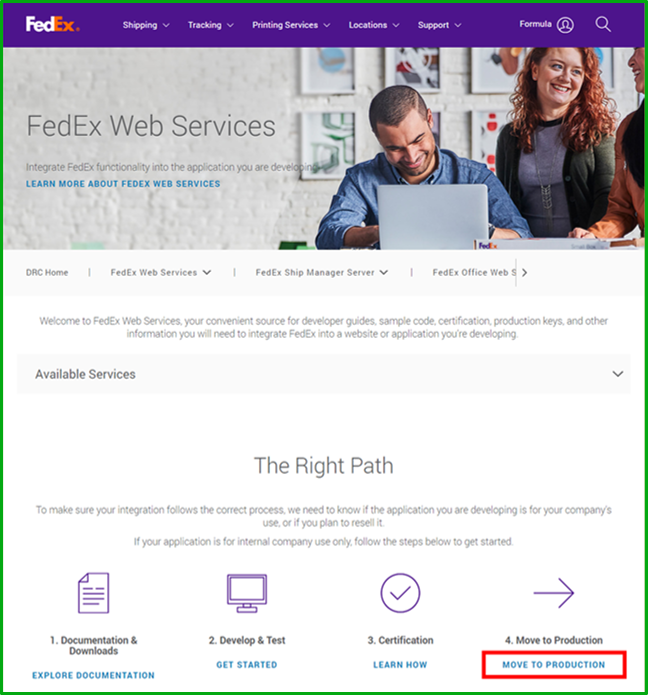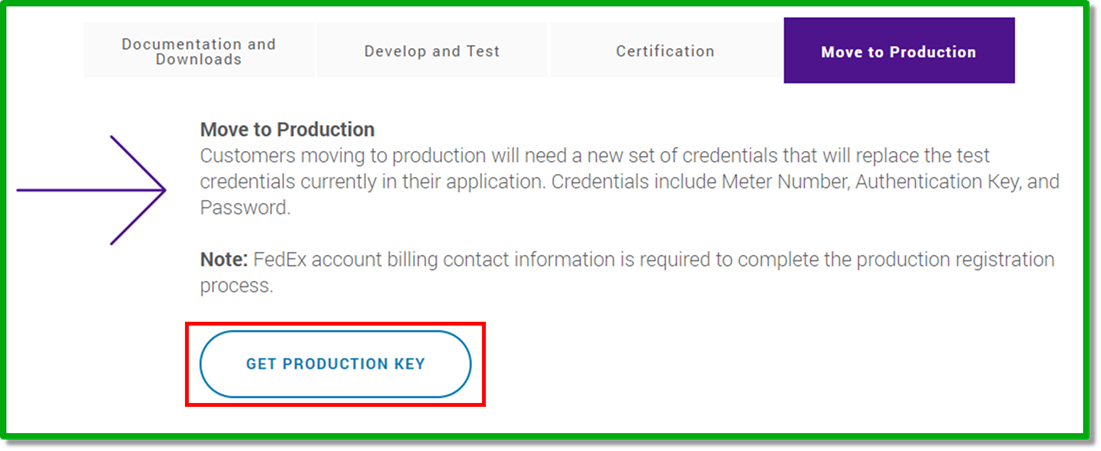 4. Fill out the Application Profile information as follows and click Continue: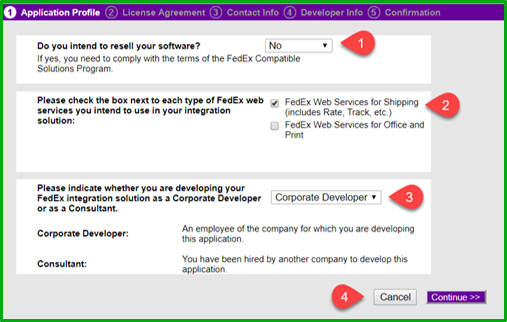 5. Accept the Web Services License.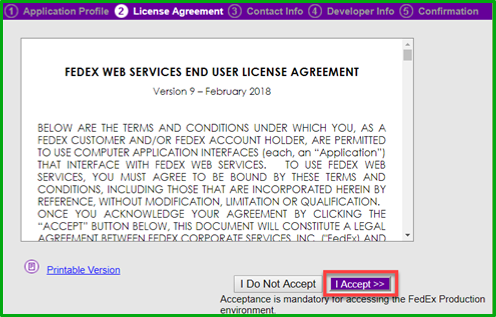 6. Add your FedEx Account Number to the Contact Info window, confirm the pre-populated company contact information, put your email in the Primary Email field. Copy the email address that was pre-populated in the Primary Email field into the Secondary Email field and click Continue.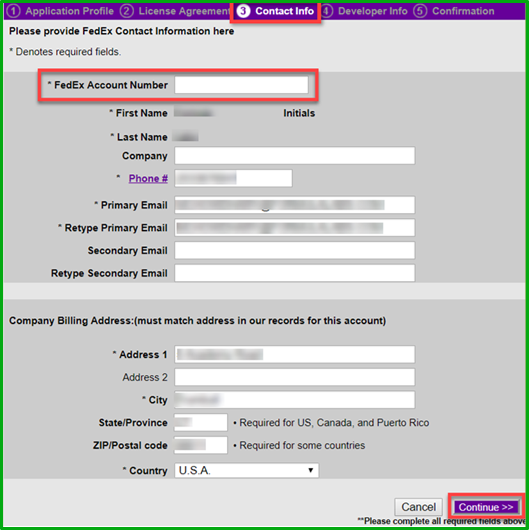 Note: An email will be sent to the email address on this Contact Info page later in this process. Please ensure accuracy and/or add a Secondary Email address to ensure delivery of the email which will contain your Production Password for using FedEx Web Services for Shipping.
7. Click Continue.

8. Copy the Authentication Key and Meter Number into the same email started in Step 2..
Note: Please retain this information in a secure place for access later.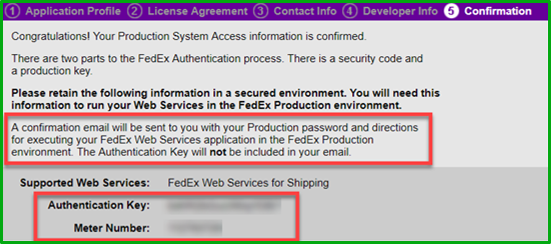 9. Find the email containing the API Production Password referenced in Steps 6 and copy the Production Password into the same email started in Step 2.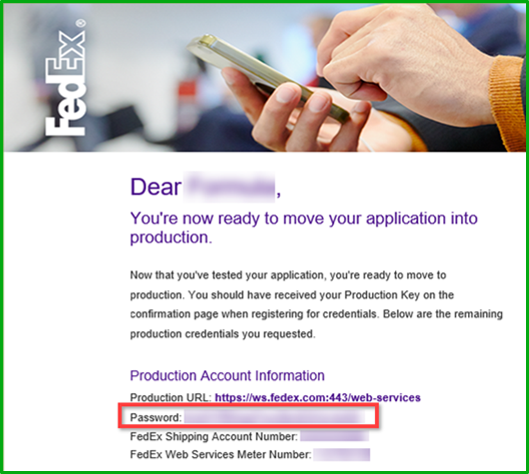 10. Confirm your FedEx Billing Address under Billing & Invoicing.
11. Save all 5 credentials as Word/Text file
A. FedEx Account Number
B. Authentication Key
C. FedEx Meter Number
D. API Production Password
E. FedEx Billing Address


12. Upload the file to Cahoot's secure server below.
https://mtfiles.egnyte.com/ul/eGbQGUB0oJ
13. Please notify your upload to the Cahoot Success Team. support@cahoot.ai