Connect Your Amazon Store
During Account creation we will automatically connect your Amazon Account with Cahoot. This is one of the the first steps in the onboarding process. In order for the Cahoot team to connect your Amazon account please follow the steps below:
Step by Step Guide
1. Login to your Seller Central Account and go to Apps & Services > Discover Apps.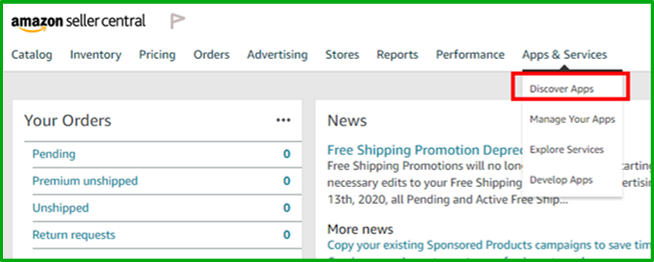 2. In the Marketplace Appstore search for Cahoot.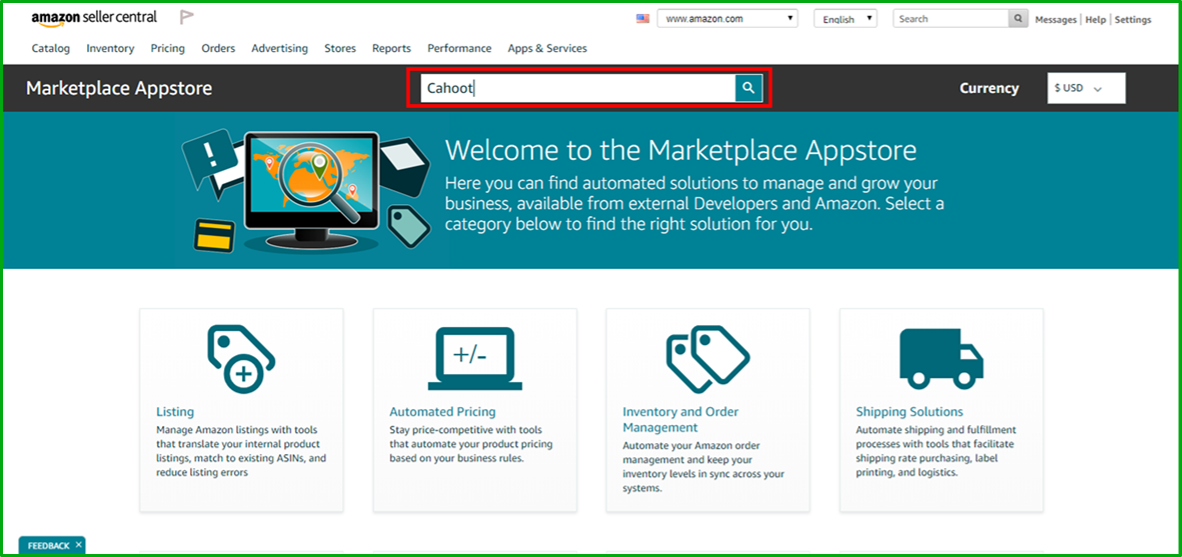 3. Click the Cahoot app icon.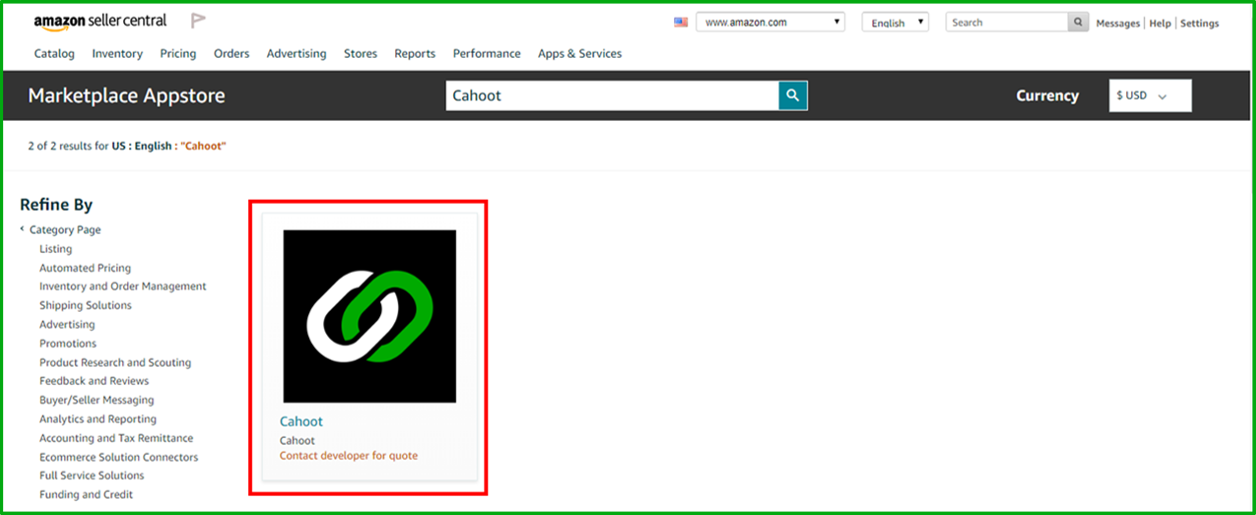 4. This will bring you to the Cahoot App page. Select Authorize Now located on the right of this page.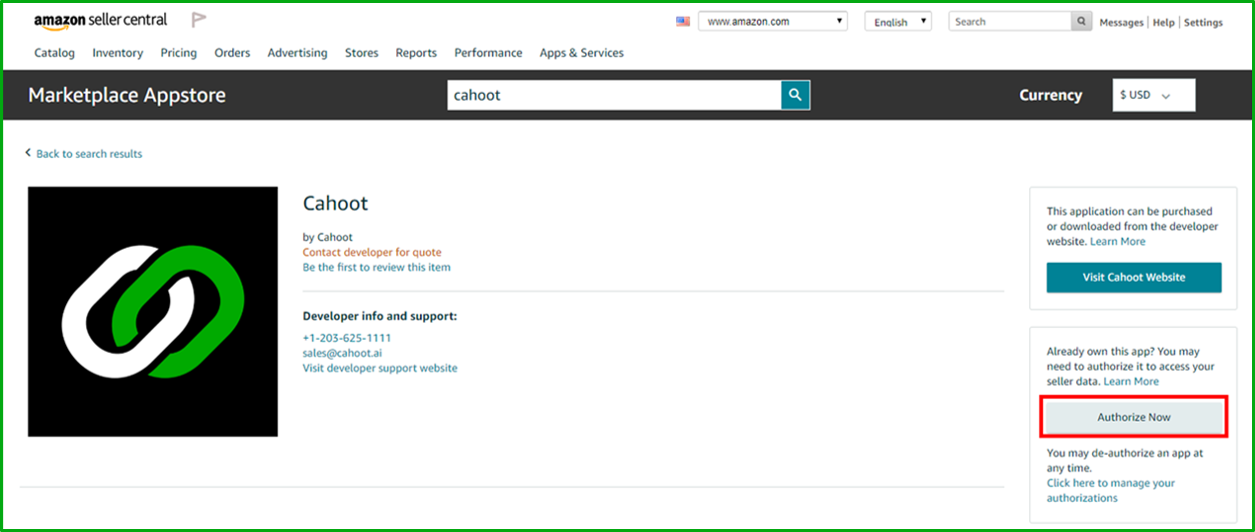 5. The Developer's Name and Developer ID are pre-populated with the info below. Select Next.
a. Name = Cahoot
b. ID = 6030-4107-4394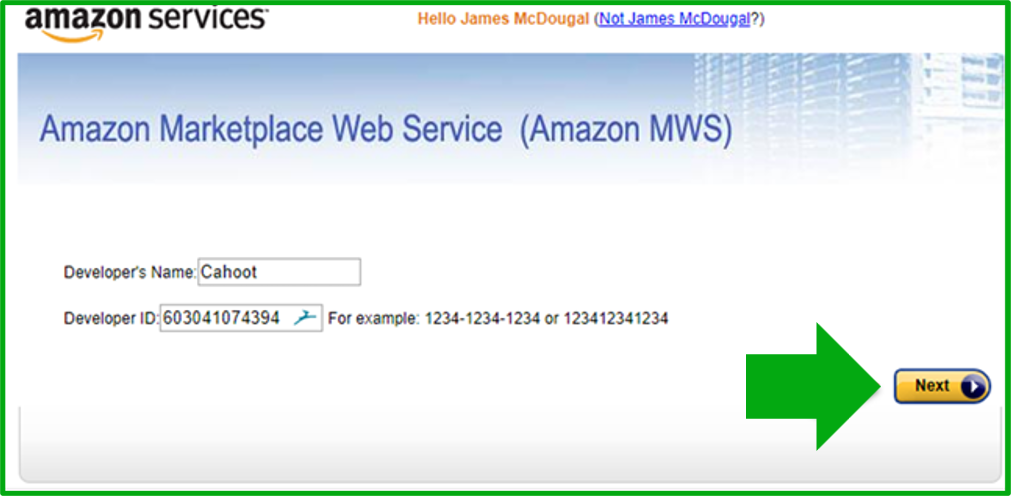 6. Agree to the Terms and click Next.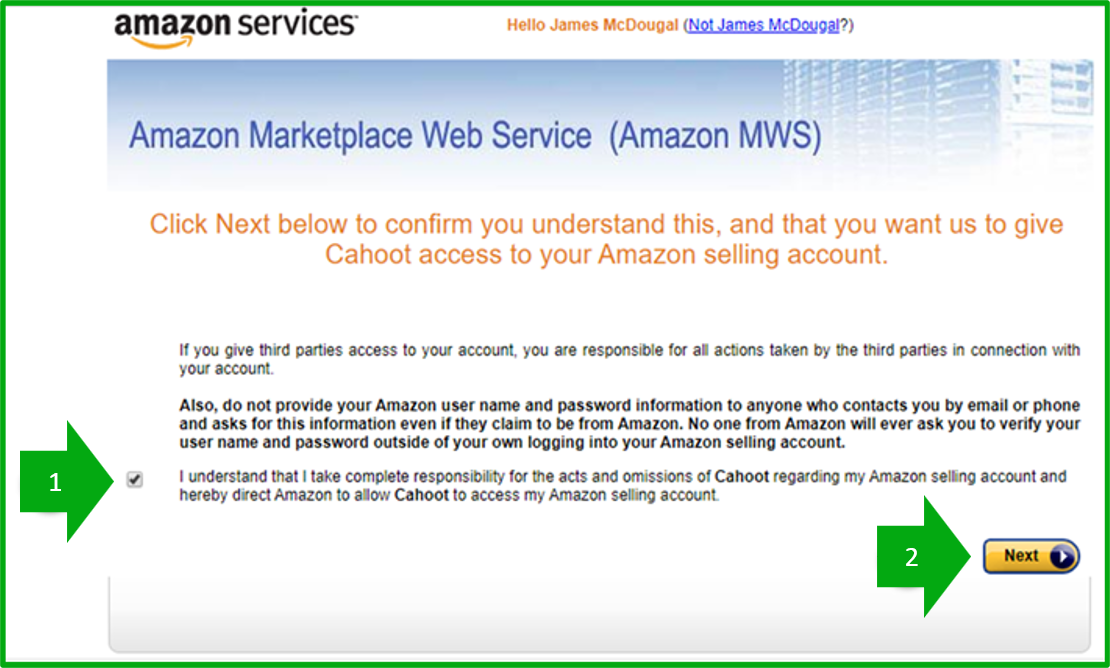 7. Copy the Seller ID and MWS Auth Token into our secure form and then click Submit.
Note: The token can be regenerated if it is lost by simply starting over.