Printing Product Barcodes
As part of preparing inventory shipments to your Cahoot Fulfillment Partners (CFPs), you may need to print additional Product barcodes. This can be done easily using Cahoot.
Video Walkthrough
Step-by-Step Guide
1. Under Products > All Products, you can select the products you want to print barcodes for, then Generate Barcode Labels to print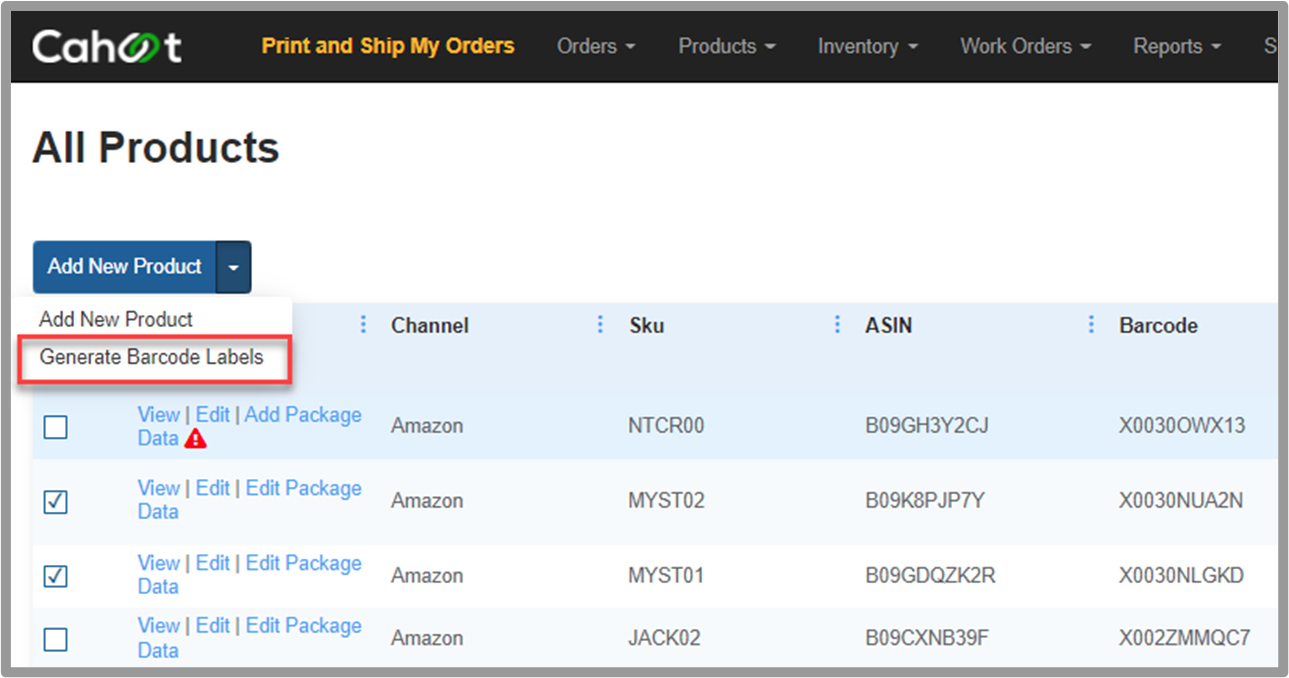 2. Specify the Qty you want to print for each SKU, and select the desired barcode template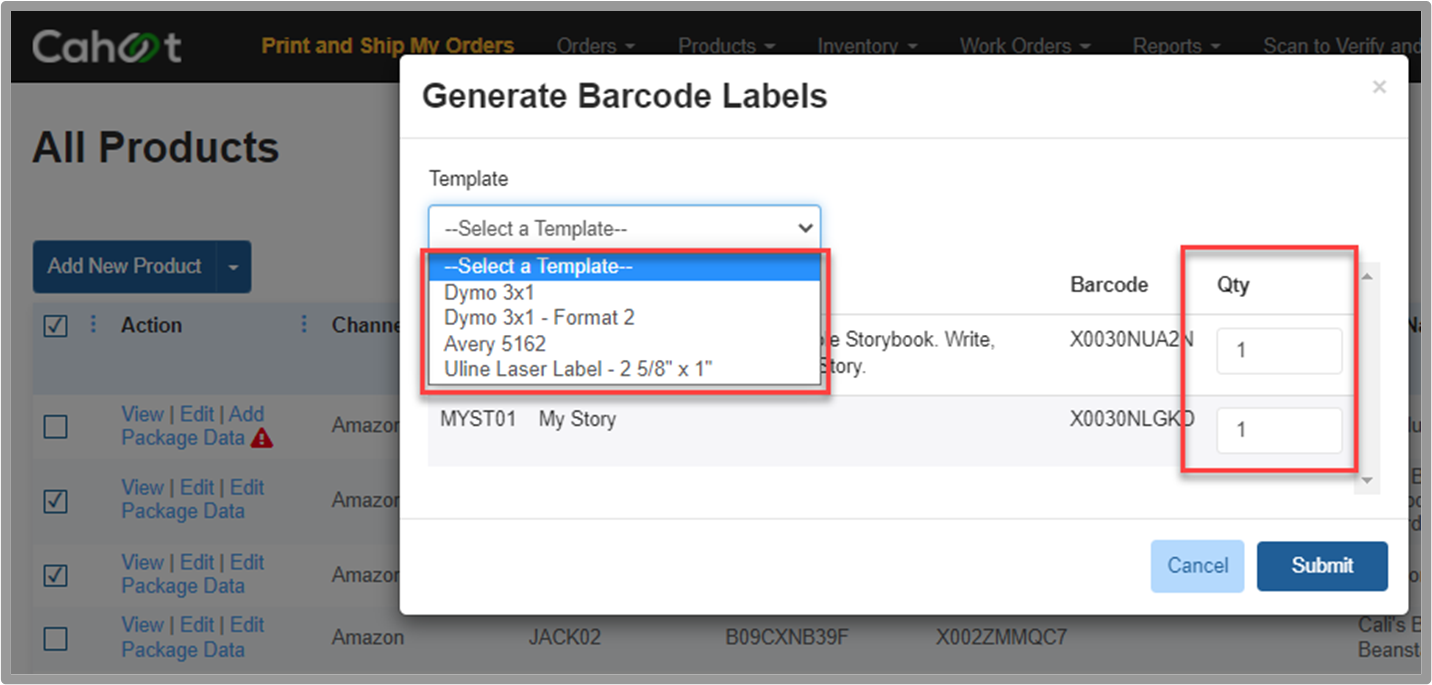 3. Generate a PDF of the SKU/Qty combination selected by pressing Submit
Example 1: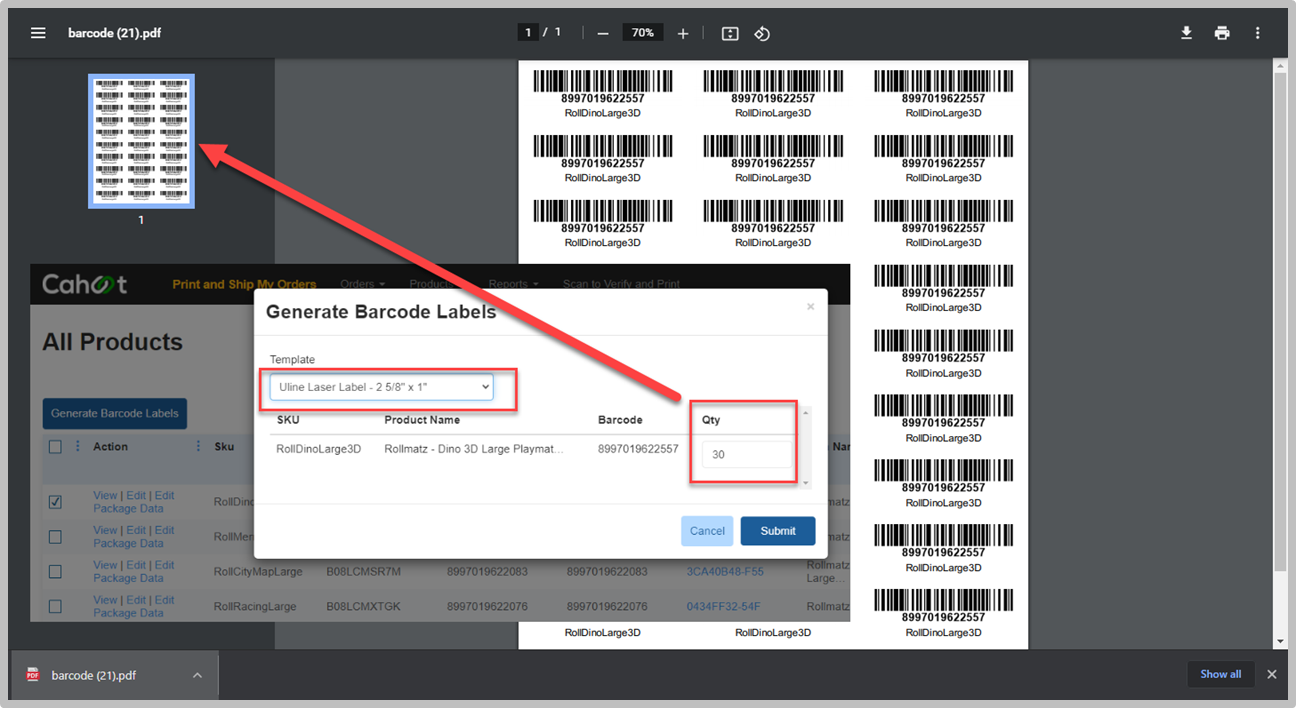 Example 2: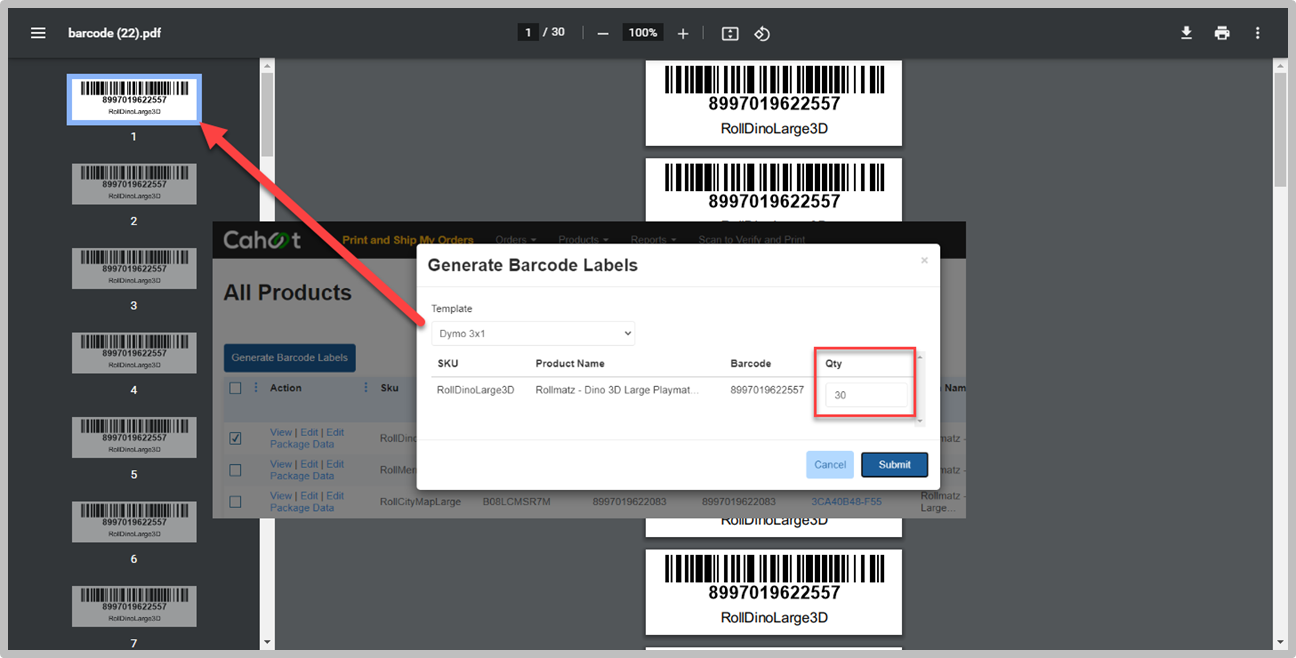 4. Print the barcodes in the desired format and quantity, and ensure they are properly added to the physical products.