Printing Product Barcodes
See below to learn how to print product barcodes in Cahoot.
Video Walkthrough
Step-by-Step Guide
1. Go to Products > All Products and multi-select the products you want to print barcodes for by selecting the checkboxes next to each SKU, then click Generate Barcode Labels.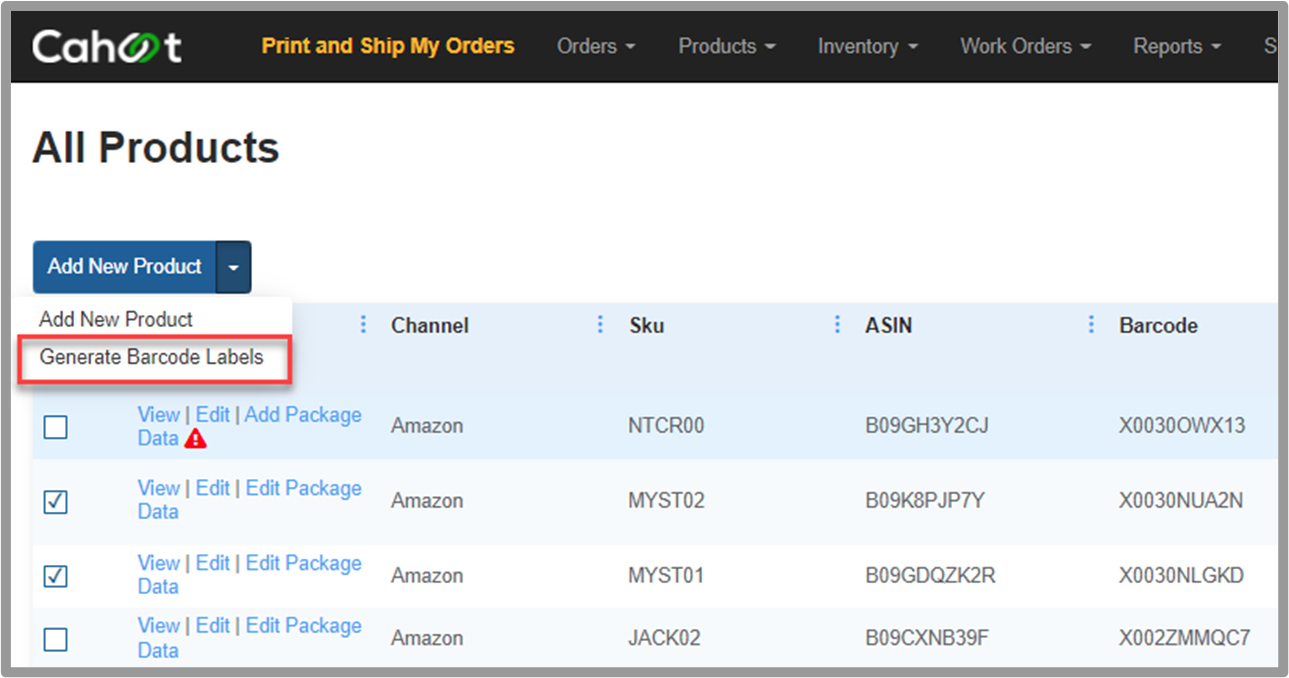 2. Select the desired label template and specify the number of labels (Qty) you want to print for each product.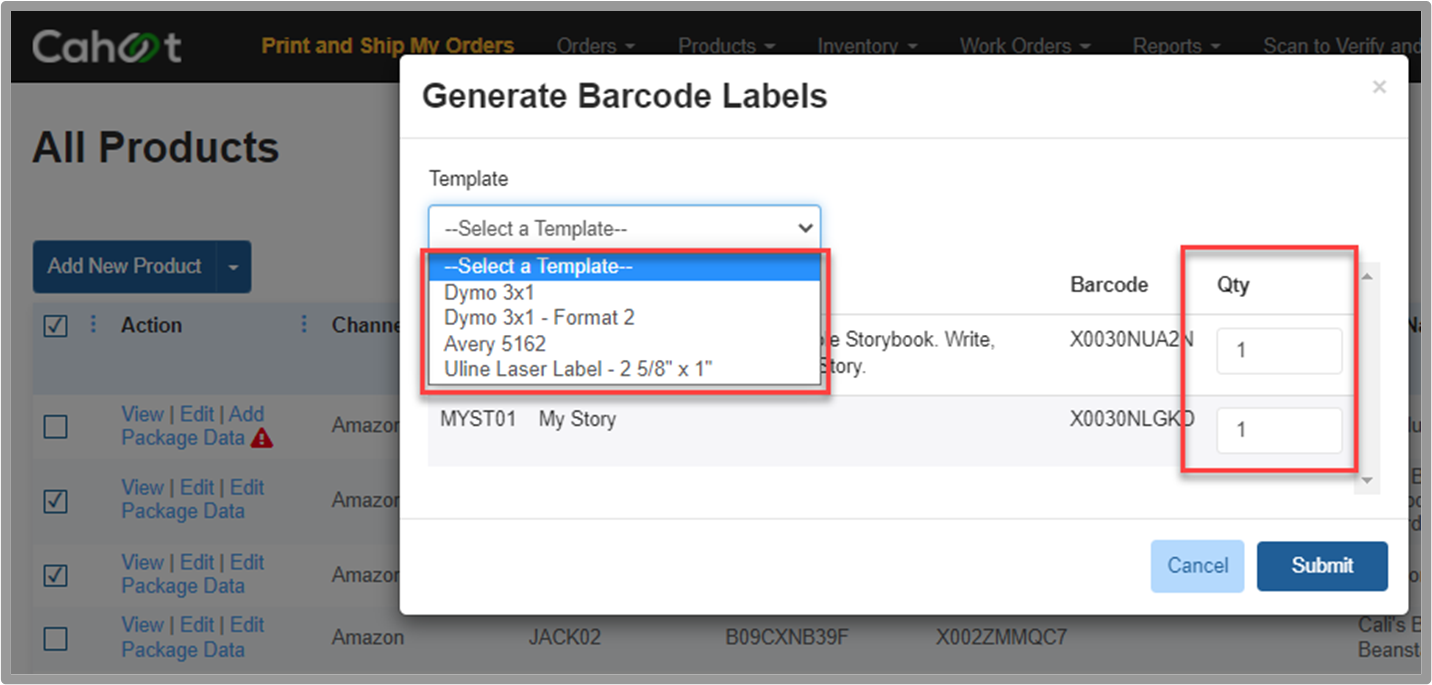 3. Click Submit to generate a PDF of the SKU/Qty combination.
Example 1: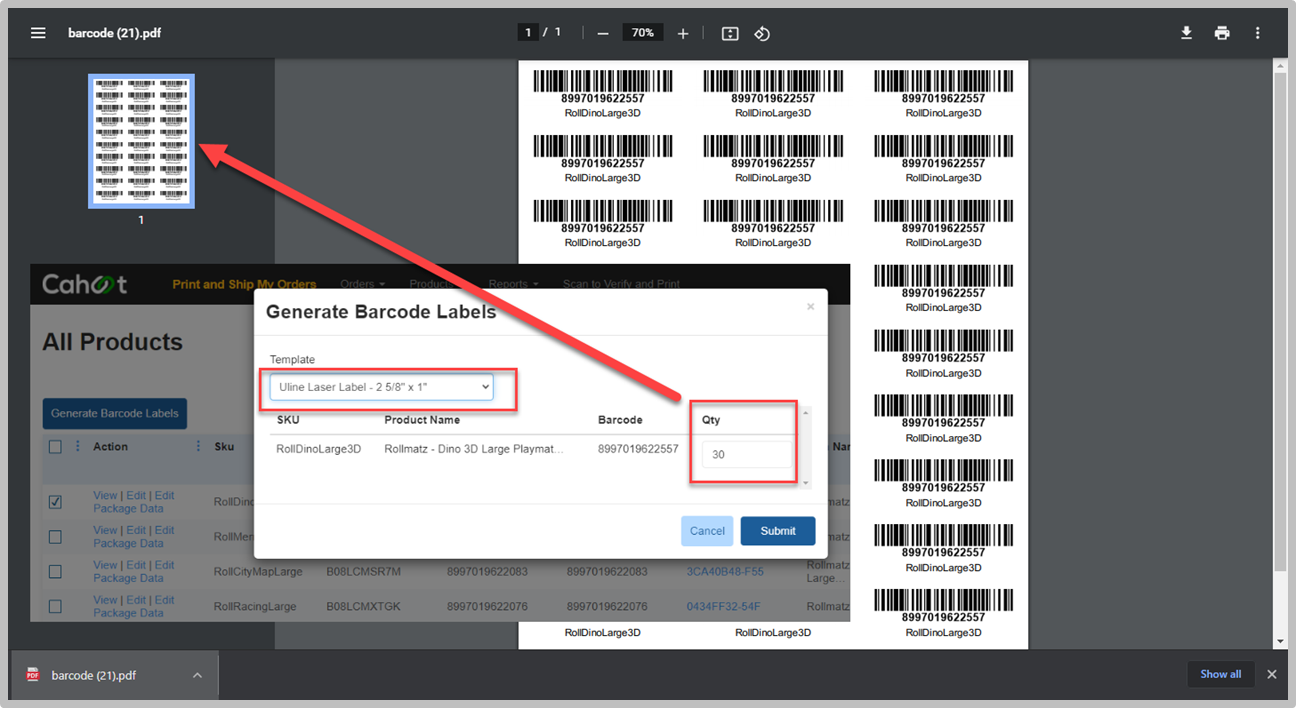 Example 2: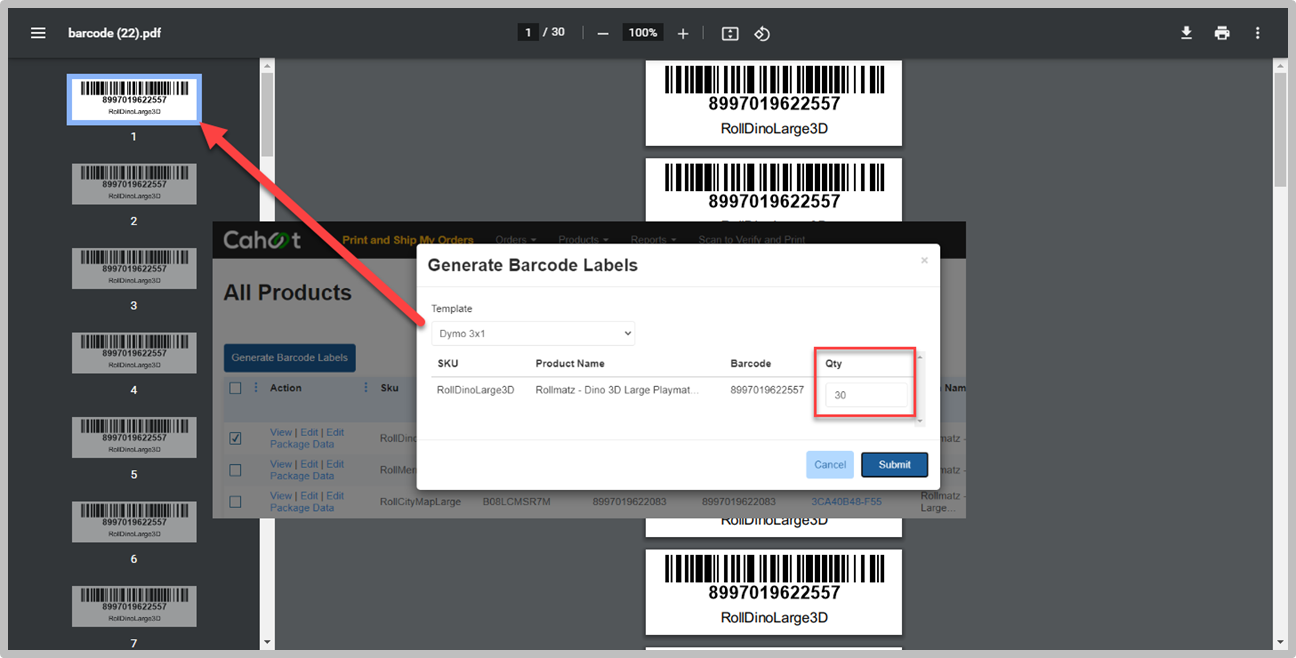 4. Print the barcode file(s).